Congratulations @alexaventuria!!! and Announcing our Beta Android Wallet!
04/10/2018

We would like to Congratulate @alexaventuria on WiNnInG the Cryptic Meaning #3 contest by @erodedthoughts!
Now you are free to celebrate your avarice like a squirrel with a good ol hodling of HOdlcoins!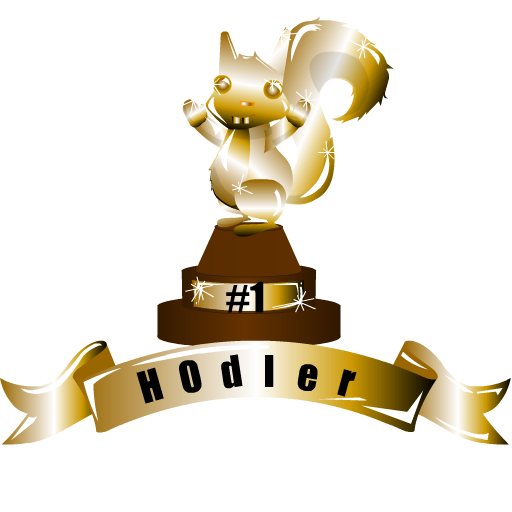 You are the #1 Hodler today in our eyes! !
If you do not already have one of our various wallets then please visit us we are happy to help you navigate getting one.
Speaking of which I would also like to Announce our newest option in Hodling. We have released our Beta Android Wallet; Now everyone with an Android device has the power to hodl their nuts right in their pocket!!!
https://bitcointalk.org/index.php?topic=1317918.msg33968092#msg33968092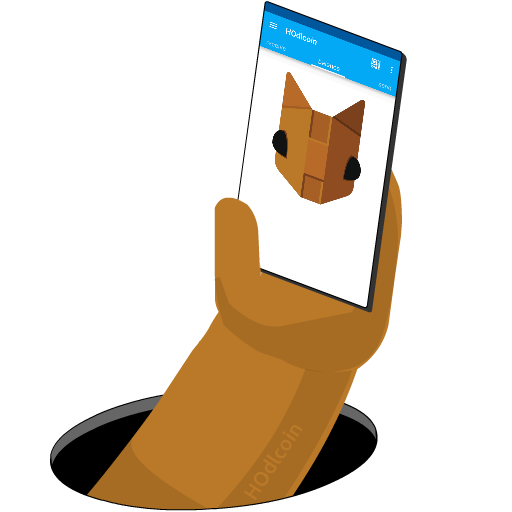 (Freetrade is so kind to provide us more ways to hodl our nuts!)
We have more announcements to come soon! Thanks for taking the time to stop by and if you are feeling supportive please go toss a vote on @erodedthoughts what a great guy! We will continue building a better coin with a community more like him!
Despite our jovial nature, these new developments open up the power for us to continue proving that we are active and that we are serious. We look forward to releasing many more announcements in the near future. Until that time we suggest you HODL on and support good projects so we can have a better and safer blockchain world.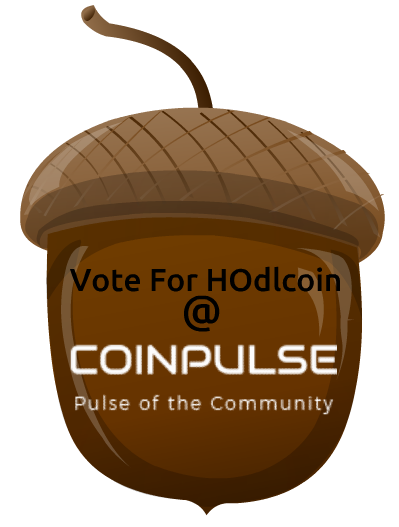 As of April 10, 2018 we still have an ongoing vote to win a listing on COINPULSE.io If you have a moment please give us a vote. (no login or gimmicks just a click) https://request.coinpulse.io/suggestions/6678/hodl-coin-its-the-year-of-the-squirrel
---
!!!PLEASE READ!!!
DO NOT USE YoBit to purchase HODL, you will not be able to withdrawal your coins!
PLEASE TAKE CARE IN PROTECTING YOURSELF THROUGH RESEARCH!
---
Get Involved with HOdlcoin!
Whether crypto novice or guru, there are many good reasons to go with HODL, the name that is synonymous with cryptocurrency. ....and don't forget to check out HODLDAY.COM, as it features our roadmap. A community HUB, documentation, downloads, step by step guides for beginners, a cryptocurrency learning center, and more soon.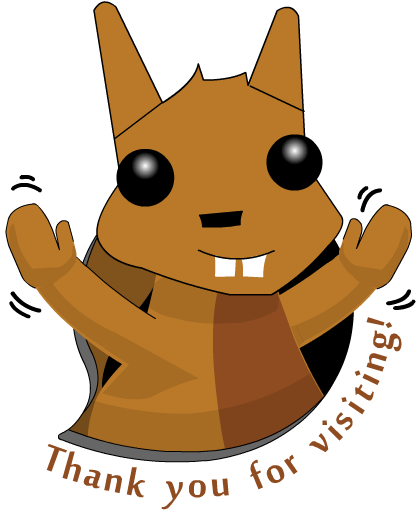 For more information visit: http://www.HOdlcoin.com
or visit our community website: http://www.HOdlday.com
To chat, or for questions join our Telegram https://t.me/officialhodlcoin
or Discord Channels https://discord.gg/x5fuQkZ.
For legacy social media visit our Facebook https://www.facebook.com/hodlcoin
and/or Twitter account https://twitter.com/hodlcoin
Of course you can always follow Us here! ;)
We appreciate the support anywhere!
The Images and content, unless otherwise noted, for this post were made by: @empath