I love yoga! I really enjoy moving my body especially as I notice it and my mind getting older.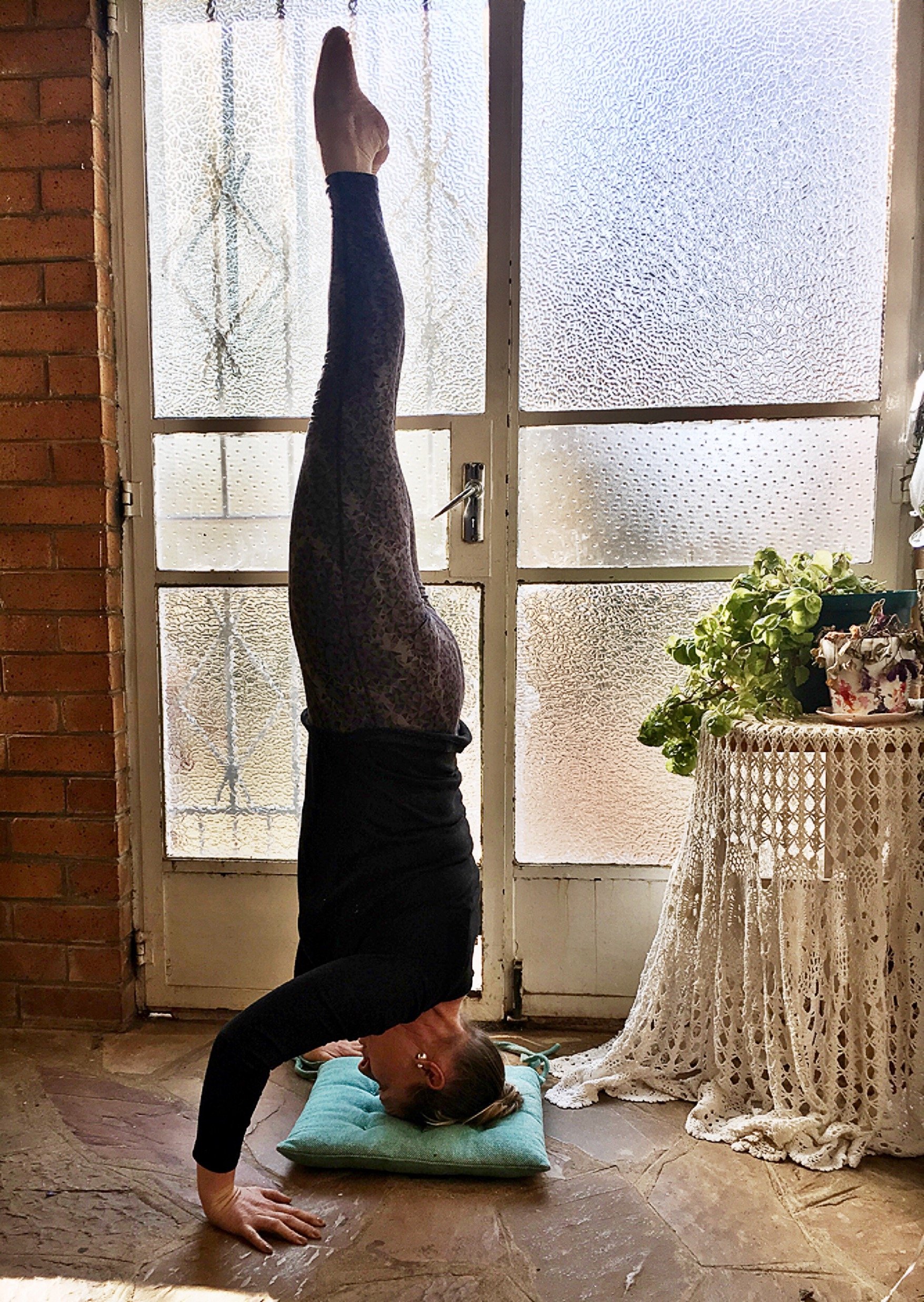 The above photo was taken by my little 7 yr old! She was so impressed I could do this!
I recently turned 39, which is young if you are 60 or so and old if you're in your twenties! It doesn't worry me to age in actual years, but the limitations, the aches and pains of mature people, like my parents have really given me empathy for what aging is like (definitely NOT the golden years) and a desire to do what I can now, to make things easier for myself and others in years to come.
I learn in a group class and my instructors name is Heleen, she looks beautiful, and healthy! She has a broad smile, eyes that shine and the loveliest laugh! She manages to encourage me and my classmates to try very difficult and demanding moves which make you feel amazed whether you complete them successfully or not! You never know, until you try, what your body can accomplish.
I have seen people in their 50s who literally can't move and their antithesis. Just today I was working out next to man in his 70s, who was really REALLY fit and strong. I'll bet his age according to any fitness app is below 50!
I love yoga because when I'm finished the class I really feel stretched and challenged. My mind is uplifted because in the class you can't really let your mind wander and think about other things or concerns!
I also enjoy the meditation we do for a few minutes at the end of each class. I am a big believer in the power of breathing and those benefits too!
As yoga is my hobby and not a job, I don't compare myself to any one, I just try to be better than I was last week...
I have included a YouTube link below for a beginner class if any of my fellow steemians would enjoy "trying it out"