Hive, hype, streaming, art... Damn, it's an interesting year
Hello there folks!
How are ya doing today?
This time I will not write about my current project. I will write about something really interesting that is going to happen this Friday.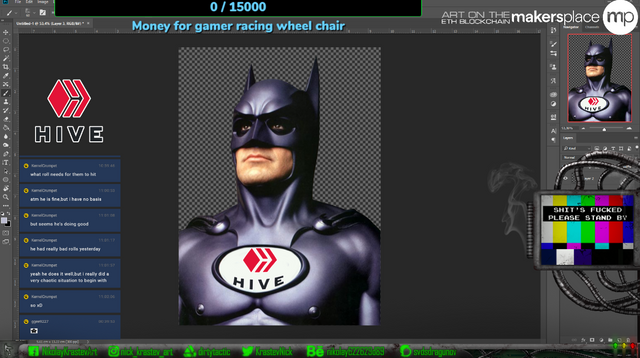 I've been on Steem since the middle of 2017 if I remember correctly, I was able to chat with my Idols in art, met a lot of great people, evolved as a person. And now the loop is getting closed, Steem is evolving too, evolving into Hive. The OGs from Steem are forking the new thing, Hive I am happy to see that happening, to see that the platform is being resurrected in a way. I am far from a blockchain expert, but the recent events were really weird, not going to dig into the wound here, I'm just expressing my hype about it. Already got the logo of Hive on my stream and made a quick meme... just because.
The last changes, the communities were really necessary tool, especially for new users to get into the platform and to get in circles that will support and encourage them, I wish this was a reality when I joined Steem at first, but better late than never, right?
Please, Check Hive, see what's about, and if you want you can check my stream on Twitch
---
If you like my art, please follow me on:

Facebook; Artstation; Deviantart; Behance;Patreon; Instagram; Dlive; Twitter and Twitch

You can own part of my artworks in the Ethereum blockchain Here

To buy a print or a Limited edition copy of my works
CLICK HERE