Trying new markers.
Hello friends,
Today I want to share another material my husband ordered for me.
It's water based markers by Kingart. My daughter immediately took the box from me to try them out.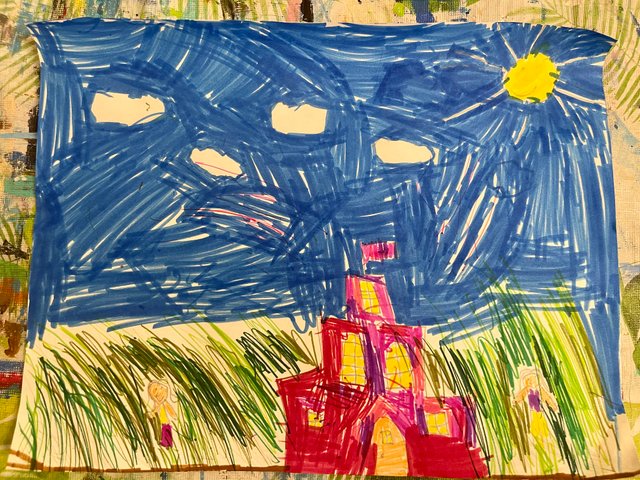 Here is how the box look like. I think me and my husband are a little bit weird people. I don't ask jewelry or some feminine like gifts and he is ok with that. He constantly spoils me with art supplies. Now I have a young competitor at home who wants to try all the materials:-)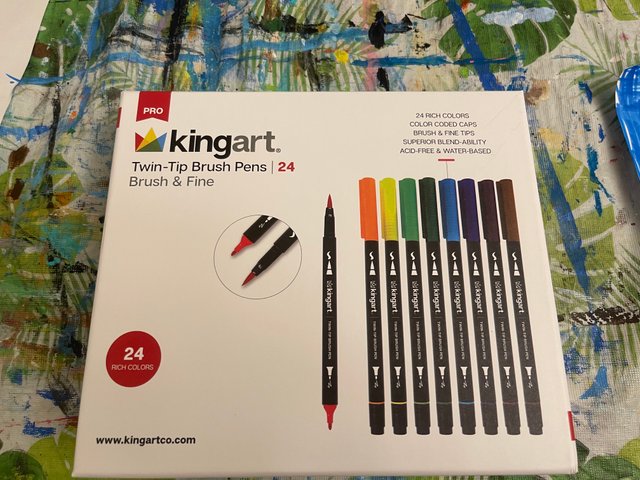 24 beautiful colors oh I love them so much! It's a dual tip markers, one side is brush and the other is fine.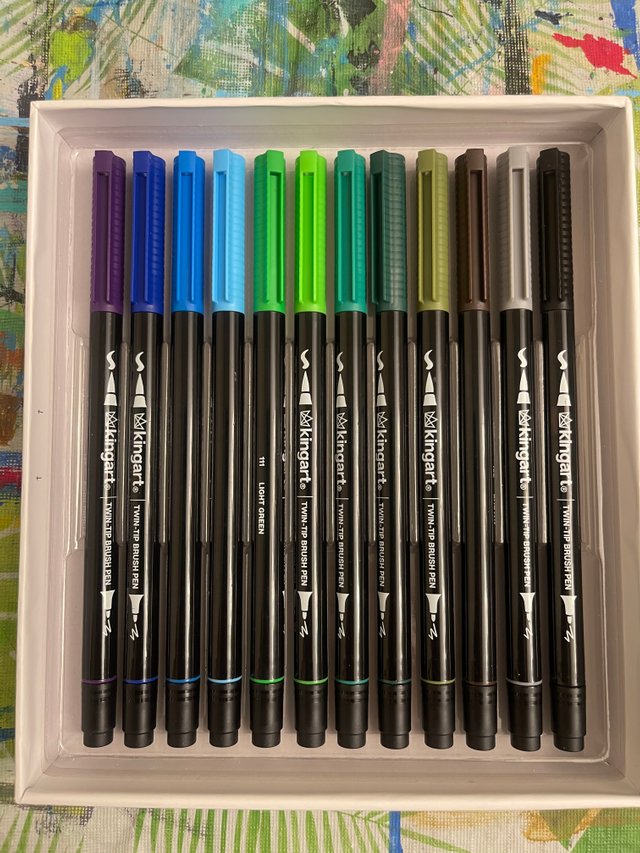 Here are the warm colors.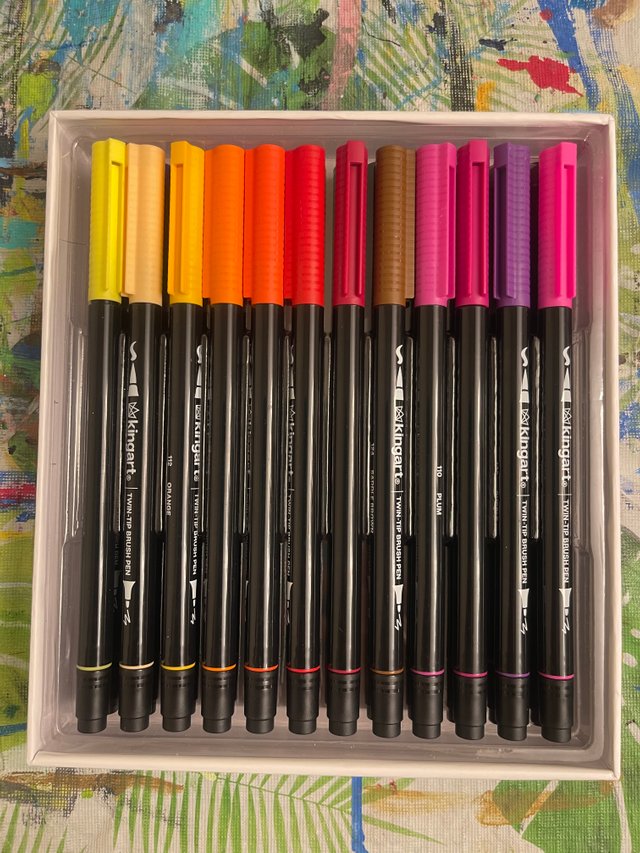 Some more process photo of f my kid drawing a castle.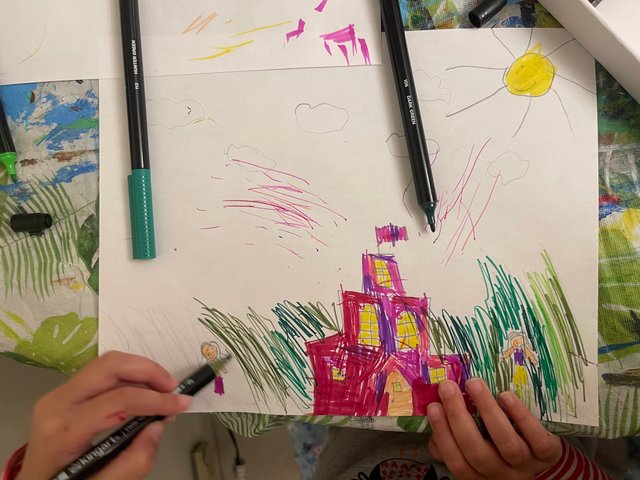 It was a bit hard to open the lids for her, so she opened all at once to not waist her time while she was drawing.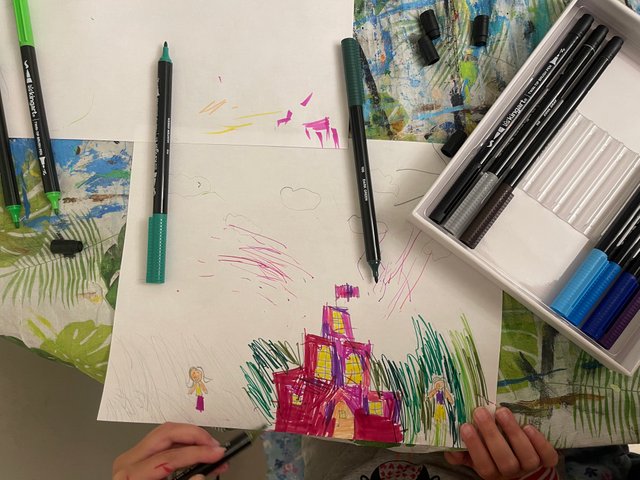 Thank you for visiting!