World of Cricket Contest Series | Contest - 4 :: Tell Us About Your Favorite Wicketkeeper Batsman : Sanga, A True Legend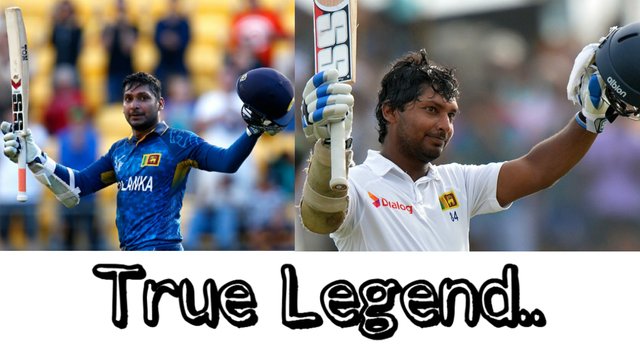 The Keeper is a main role in a Cricket Team. A Keeper has to keep the eye on the ball When Fielding. And wicket-keeping is not enough for a Wicketkeeper to keep playing in the Team. He has to bat too. There are many Successful Wicketkeeper Batsmen. Within all of them, my Favorite Wicket-keeping Batsman is One and Only Kumar Sangakkara.
Many people call him Sanga. As we all know, he is a Sri Lankan Cricketer. He was born in Kandy, Sri Lanka. He made into Sri Lankan National Cricket Team at 22. Ever since, he was the main Wicket-keeper For Sri Lanka. Since the Beginning of his Carrier, the Consistency was there. That made him stay in the Squad. By the pass, time He became a Great Player. Mahela Jayawardene was a Great strength for his Carrier. They are Best Friends too.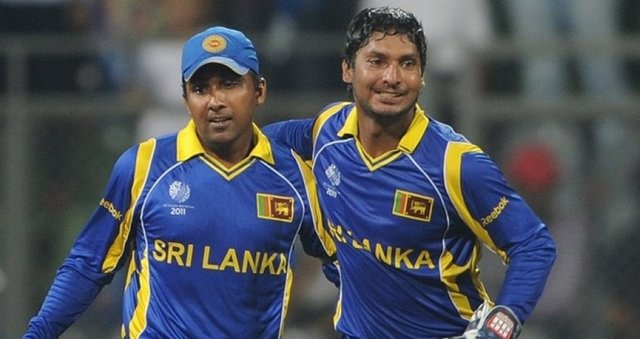 Sangakkara and Mahela
Sanga Can play any format of the game.
He was a great
ODI Batsman.
He had no Crazy Highest Score. But his Average was
40+.
Only Consistent Players can maintain such an Average. He has
50+
Average in Test too. He scored
12 000+
runs in Tests and
14 000+
runs in ODI. These numbers confirms how great player he was. Even in T20s he played well. That's why he was able to Play in
T20 Franchises.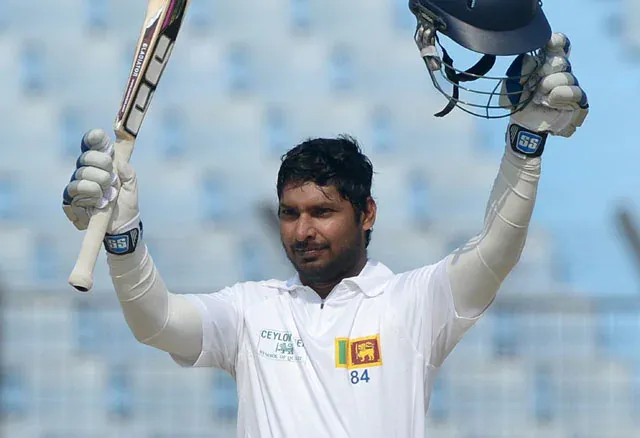 Sanga Celebrating Triple Ton vs Bangladesh
He played for IPL. He played for teams Such as
Deccan Chargers, Kings XI Panjab.
And captained those teams too. Also he played in other T20 Franchises Such as CPL, SLPL, BPL. He played for
Surrey Cricket Club
too. He was successful wherever he goes.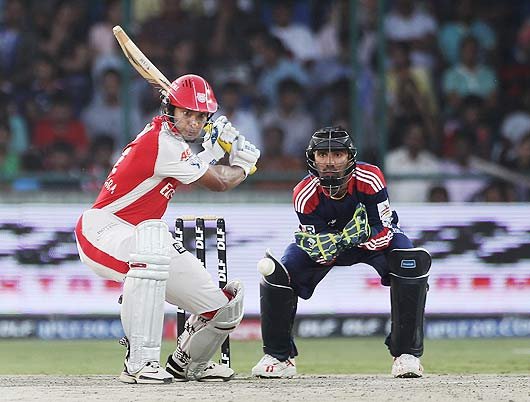 Playing for KXIP
Captaincy
When Mahela Jayawardene became the Captain in
2006
, Kumar Sangakkara became the
Vice Captain
of the Team. After Resigning of Mahela, he became the Captain in Sri Lankan Cricket Team in
2009.
He was a Great Captain. Under his Captaincy, Sri Lanka became the
Runner up in 2009 ICC T20 World Cup and 2011 World Cup.
It was unfortunate how Sri Lanka loss The 2011 World Cup Final. After the loss, Sanga
resigned
from Leadership.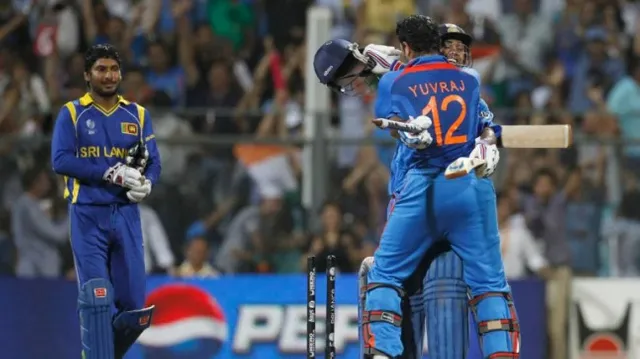 Smile In Pain After Losing..
Records
In World Cup Tournaments..
As you all remember in 2015 ICC World Cup, he scored
Four Consecutive Centuries
against Bangladesh (105
), England (117
), Australia (104) and Scotland (124). Also He has contributed for
Most Dismissals
as a Wicketkeeper in ICC World Cup Tournaments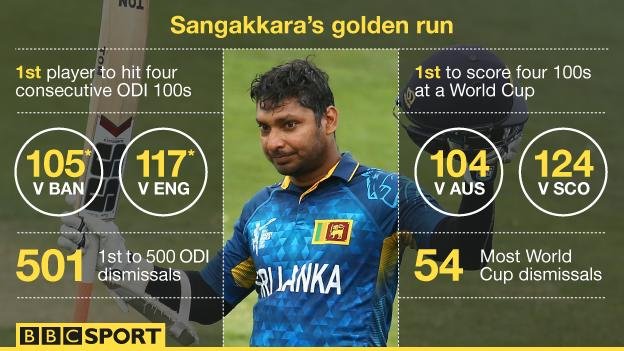 World Cup Records..
Fastest to Achieve Milestones..
He is the Fastest Batsman to achieve
8 000, 9 000, 11 000, 12 000 Test Runs
Milestones. I don't know for how long Will this record be here but I'm pretty sure It's
Unbreakable for a Wicketkeeper Batsman
for a long long time..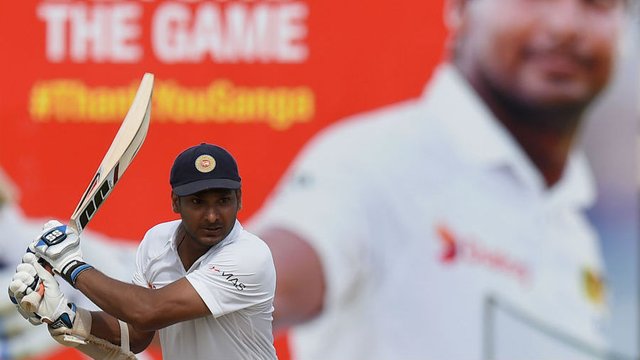 Playing His Last Test Innings
Best In Partnerships..
As we all know, his Best Partner is
Mahela Jayawardene.
They made a
624 Runs Partnership
in 2006 against South Africa. I mean it's hard to see a team surpass 600 mark in an Innings. But they? They made it look so easy.. Also this pair had made Second highest amount of runs as a Partnership.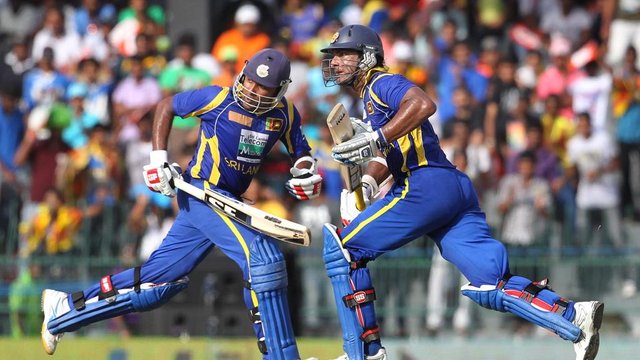 Sanga and Mahela Running Between Wickets
Most Runs..
He is the
Highest ODI Runs Scorer
for Sri Lanka. Also he holds the record for Most Runs in a Calendar Year. It's in 2014. He scored
2868 runs in 2014.
Also holds records for Most Runs and Most Centuries as a Number 3 Batsman in ODI History.
Why Sanga..?
Hey, it's obvious. Have you ever seen him playing. So, calm. Elegant Strokes. I really Like the
Cover Drive
he plays. And also the Straight Drive. He is not a Power Hitter. He is a
Technician.
Look at those records. He is one of the Best Batsmen ever and he is the Best Wicketkeeper Batsman ever for sure. He is a
True gentleman.
He won't wait until Umpire Signal him Out if he knows He's out.. So, my Choice is Sanga for Sure..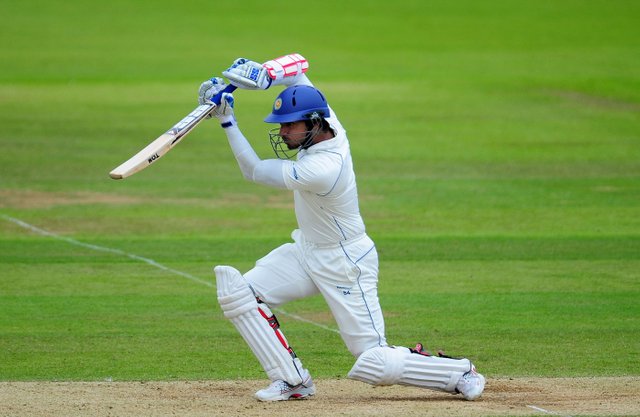 Elegant Cover Drive
Hey, are we talking about a Batsman? No, we are talking about a Wicket-Keeping batsman. Look at those Records. A
Unique Player
with Unique Techniques and Unique Strokes. There won't be another Wicketkeeper or a Wicketkeeping Batsman for a Long Time..
Really a True Legend..
✵✵✵✵✵✵✵✵✵✵✵✵✵✵✵✵✵✵✵✵✵✵✵✵✵✵✵✵✵
Let's Talk About Cricket
Join With The New Contest...
World of Cricket Contest Series | Contest - 4 :: Tell us About Your Favourite Wicketkeeper Batsman


Thank You for Reading and Special Thanks to
@steemcurator01 and @steemcurator02 for the Continuous Support!