Pirate World Boss Quest (Turn 3): Recap and Maximum Chaos
Ahoy mateys!
So player turn 3 of the boss quest turn'd out ta be quite a turn indeed. Where do we even start on this one?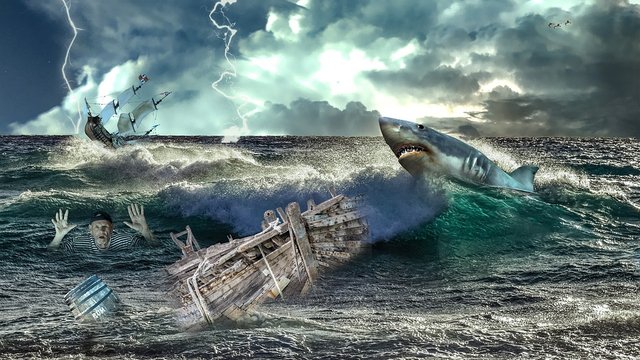 At the start of this turn:
The Royal Navy's dreaded Man o' War HMS Boaty McCannonmonger has been incapacitated before reaching Deadman's Bay, sufferin' massive damage and losing her captain and many sailors. Boarding parties from @drlobes and the Royal Fortune's crew raided the stalled ship while Cap'n Boneapart (@wwwiebe) was climbin' aboard to scare the britches of them limey bastards remainin' aboard. Meanwhile Iron Storm and Bloody Raven (@the.partisan.spy and @kerrislravenhill) patiently waited closeby to wreak havoc at a moment's notice (or board as well).

The 15 remaining British sailors poured out from below deck to protect their ship.
Suddenly, @miryam decided to go FULL PIRATE and blow the massive vessel to Davy Jones' Locker. I commend her wanton disregarrrd fer allies, enemies, and all common decency.
@drlobes and @wwwiebe remain onboard while Boaty McCannonmonger will be totally sunken in 3 turns.
Addin' to the chaos, @the.partisan.spy turn'd his sights toward the local Deadman's Bay branch of the Bones Knuckle Bank, pullin' off an epic heist because "Well...I am a pirate!" His escape, however, was unsuccessful. He show'd wit, usin' the invasion as a distraction, but he now be in Pirate Jail fer the time bein'. We'll let the @piratedice determine fer how long (because there be no judicial system on Deadman's Bay).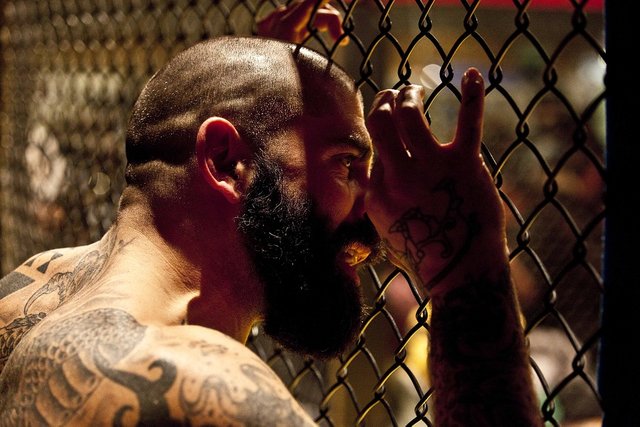 Meanwhile, @underground, with no concern fer the safety of his crew, leads a boardin' party directly toward the helm and Captain Smith's quarters, slayin' 5 sailors and seizin' control of the increasingly waterlogg'd vessel.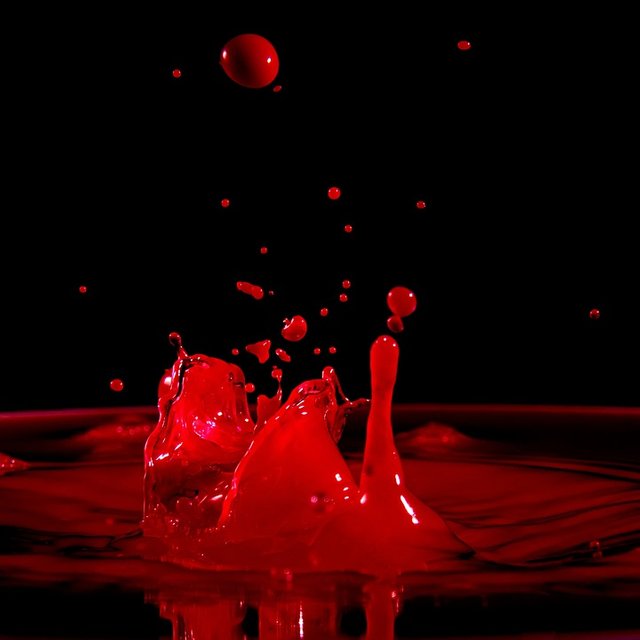 Limey sailors, overcome by cowardice, attempt'd to jump overboard and swim to safety, but were hinder'd by @underground's literal skeleton crew. Paralyzed with fear, they cannot jump overboard or defend themselves.
@battleaxe help'd Lizzy out at the Salty Tavern, earnin' doubloons and Pirate World secrets, which will remain secrets fer now.
Considerin' the status of the enemy, there will not be a Boss Turn 3. Player Turn 4 will start soon.

Catch up on last turn's chaos here: https://steemit.com/hive-197918/@reverendrum/pirate-world-boss-quest-turn-3-boardin-party-melee-rule-rollback
And remember, newcomers always be welcome! Jump right on it, mateys! There be room fer everybody in Pirate World.

Subscribe to the Pirate World community (https://beta.steemit.com/created/hive-197918)
fer quest updates and more.
Claim y'er very own ship while ye have time!

Keep up with the story of Pirate World through the wonderful Tomes of @battleaxe here: