Now it's upto "You" | Vote to elect|Mid season break | logo contest | Best of India - Win 10 STEEM - Updates
Hi Steemians, During the mid season break for diary game, we announced a Logo Contest. It was for everyone not just for Indians steemians, but all the entries I received during contest all are from Indian steemians.
I Received entries from these users...
@sahilgupta, @sapwood, @sachin08, @jyotisingh @souravpatel, @satyam1, @medha5, @ruchii, @spct and @starlord28
Everyone has tried their best and made really wonderful logos for the community, so now Its hard to choose 1 logo for community among these wonderful entries. So i have come up with an idea to chose the contest Winner by -
Community votes
We have chosen top 5 Logo For the community, now its upto community to choose the logo By upvoting for their favorite one..
In this creation, I have added some famous monuments of India. Also, In the national flag of India, the top band is of Saffron colour, indicating the strength and courage of the country. The white middle band tells peace and truth with Dharma Chakra. The last band is green in colour shows the fertility, growth and auspiciousness of the land India flag. So that's the reason for choosing those colours in it. Also, I have added the Symbol of the Steem, which indicates that this logo is the part of the Steem blockchain.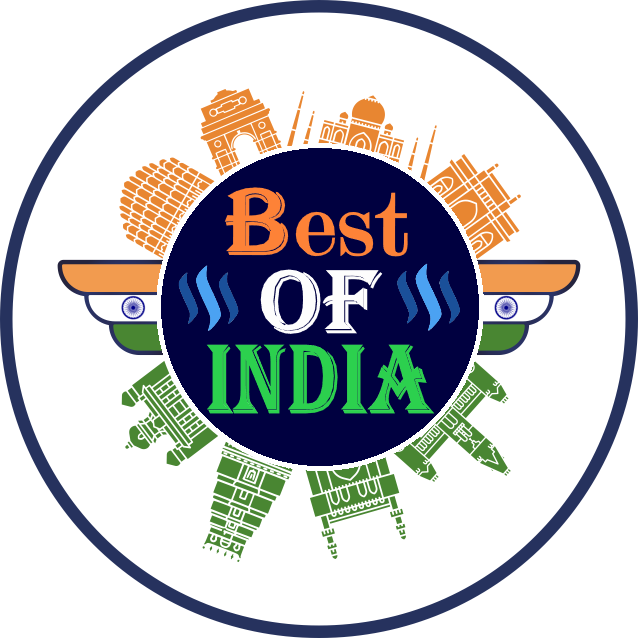 You can check his post Here
I have kept it simple and I want to keep this post straight to the logo itself, without any description.
Of course, the theme of the logo is intended to have a reflection of India as a country with a tri-color band, at the same time, I have included Steem Blockchain and its logo to indicate that this community(Best of India) is rooted to Steem Blockchain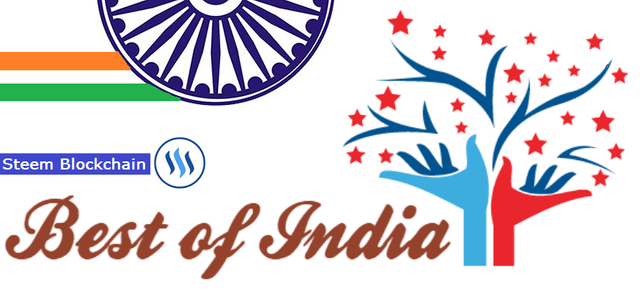 You can check his post Here
In this logo , There are many famous monuments of India. There is also a flag of india . Indian flag is of three colours.
Indian flag has three colours Saffron , White and Green and a 24 spoke wheel in blue colour at its centre.
Saffron colour is the symbol of courage and sacrifice.
White colour represents honesty , peace and purity.
Green colour represents faith , fertility and growth.
And the wheel at the centre of the flag represents motion or growth

You can check his post Here
My logo shows...
Holi colour in the background which means, India is a colour full country, we celebrate so many festival here...
So many dishes, People of different religions live here.Unity in diversity.
And yes our national animal lion included in this logo because lion is a sign of fearless behaviour. It is from Ashokasthambh.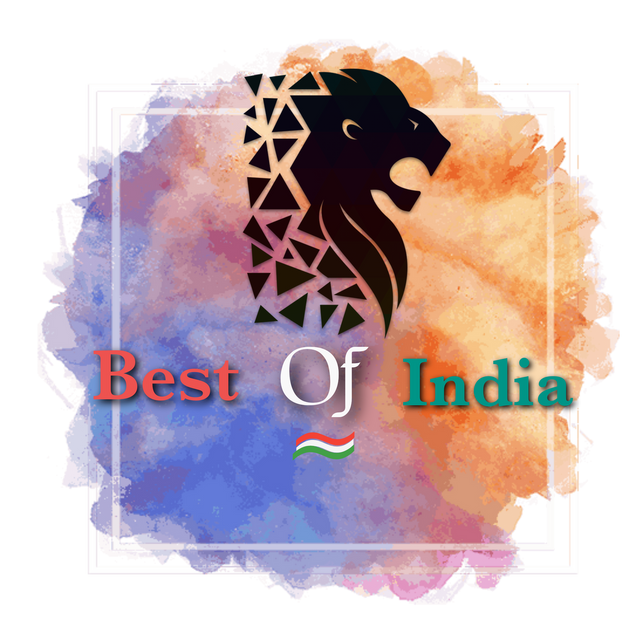 You can check her post Here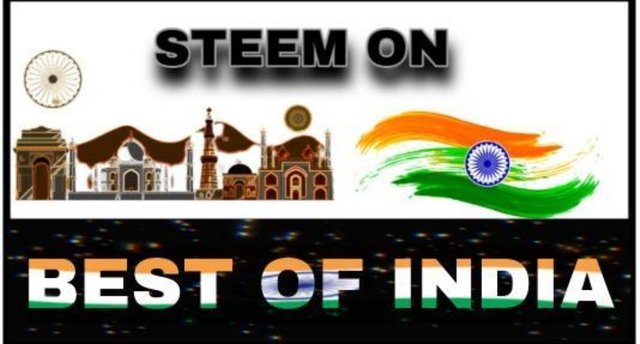 You can check his post Here
VOTING RULES
Only 1 Vote per user is valid.

Selected participants i.e(top 5)aren't allowed to vote for themselves, but they can vote for others.

You can vote Untill 3 September 00:00(IST).

If you want to vote Simply write his username and number To vote in the comments section below.

In case, if two or more entries got the same number of votes than prize will be equally distributed among the winners.
Participants number are -
1 - @sahilgupta
2-@sapwood
3-@sachin08
4- @jyotisingh
5 - @spct
Show us your engagement on Steem blockchain!
---
The winner will Receive 10STEEM And all other participants who made a valid entry will receive 1STEEM Each
Results will be announced 4th September with a new announcement for New contest, Stay tuned!
Thank you Everyone who participated And supported this contest, @stephenkendal, @shortsegments, @steemcurator01