Best of INDIA community administrators cheated subscribers. Do you think so?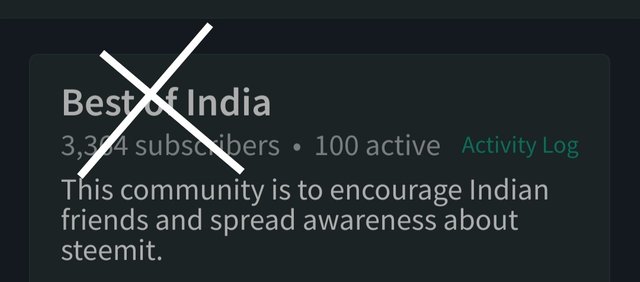 It is very ironic to see that @bestofindia is powering down and cashing out steem. Speculations are going on about dissolution of community for some conflict between few people who were adminstering the community. It is totally unacceptable for users that conflict over personnel issue or whatsoever be the cause ( the cause is undoubtedly not linked to subscribers of the community) has led to dissolution of the community. I would call it an attempt to decieve the people by some cowards for their selfish interests.
I hope that the people cashing out steem are aware of the fact that the community was supported by curators @steemcurator01 , @steemcurator02 not because the community leaders possess some special qualities for which they were personally supported but were supported because the community caters to people from a particular country who were actively taking part in it. Community was not because of few people but all the subscribers have played their role in keeping community alive.
Undoubtedly people who were running the community had contributed maximum to the development of community but they are not the sole contributérs. Let those people who share the steem think it for a while that, should they have been the only subscribers and active users of the community, would community have received any supported. Obviously, NO. Than why are they laundering steem.
The most unethical part being the uninformed powering down. Users are still posting in the community without knowing the truth that some cunning people are busy bagging (stealing) bucks .
Very soon we will see that these people will come up new deceptive attempts in the form of seeking delegations or creating new community. Those who DECIEVED YOU TODAY CAN DECIEVE YOU TOMORROW AS WELL.Stay vigilant from fraudesters. ARE THEY TRUSTWORTHY?
Pardon me for sounding rude but I have tried to be as chivalrous as you guys (cheaters) deserve.
Thanks