Terp Test! Special Edition - Episode 4: The Legendary Jack Herer Resurrected - OG Family Cut from Thudbuds
Welcome to the series formerly known as Canna Taste Test, for a very special addition (although still technically episode #4) of the freshy fresh:
TERP TEST!
Jack Herer (OG Family Cut)
Jack Herer is an award winning cannabis phenotype developed Sensi Seed in Jack Herer's name to honor "the Hemperor". The original genetics for this pheno were thought to have been lost, and only offshoots of the original were usually cultivated. In fact, whenever an authentic original Jack Herer cut is discovered, the flowers that are produced hardly ever make it to market, and are generally kept within the grower's circles in which it was raised - it's that good.
The OG Jack Herer is also an award winning strain sporting multiple High Times Cannabis Cup first prize awards, and Jack Herer himself has also been featured on the cover of High Times Magazine several times, often photographed with his self-named cannabis flowers.
Images Source
Back in the 90s - breeders across the world purposely bred out many of the esters (that is the other category alongside terpenes) in cannabis phenos to make transportation safer. This resulted in the myriad of hybrids we see today, most of which emit more floral smells and flavors instead of skunky ones.
Mark Herer (son of Jack) with his father's namesake at Thudbuds' Farm
Thanks to the collaborative efforts of Thudbuds & Mark Herer (son of Jack Herer), with a shout out to Heros, Primo, & Subcool for gifting this cut to the family, this original cut of Jack Herer has been successfully resurrected, not only spawning stunning flowers that I had the pleasure of experiencing personally, but also viable seeds for other growers to continue the legacy that Jack (and Sensi Seed) started. If you are in Oregon and are interested, I can provide seed to you if you would like to grow this Goliath of a strain once thought to be lost forever - HMU in the comments below or DM me on Discord.
Image Source
Mark in front of The Third Eye Shoppe - A monument of Portland, Oregon that has since shut down but still remains standing - Glass Supply & Head Shop founded by Jack Herer in the 80s
Image Source
Jack Herer is HANDS DOWN one of the best phenotypes I have ever had the honor of consuming, and it is my sincere hope that these flowers will be in the pipes of many more cannabis connoisseurs by this time next year. Jack Herer the Hemperor is one of few legends in the cannabis and hemp industries, so take it from a legend, handed down through generations... this variety has got some high vibrations (check the video for full analysis).
Jack Herer with the famous Ed Rosenthal of "Ask Ed"
Image Source
Jack also authored many books advocating hemp and cannabis activism throughout his adult life, all of which are available through his son Mark. Mark also offers a bundle deal on a box set of his father's books, some including dvds that accompany them, and one is even a pop up book! I have the link for the lowest prices on all these publications, so please feel free to reach out if you are interested in owning any or all of Jack Herer's literary works. I have read parts of some of these books myself, and I learn something new and interesting every time I pick one up.

Image Source & Source 2
Certified Lab Test Results for this Exact Cut of Jack
Enjoy Episode 4 of Terp Test!
Click pic or link below to play episode:

▶️ Watch on 3Speak
Full list of Terp Test Episodes

Enchanted blessings - with love, truth, respect, & honor - @ELAmental.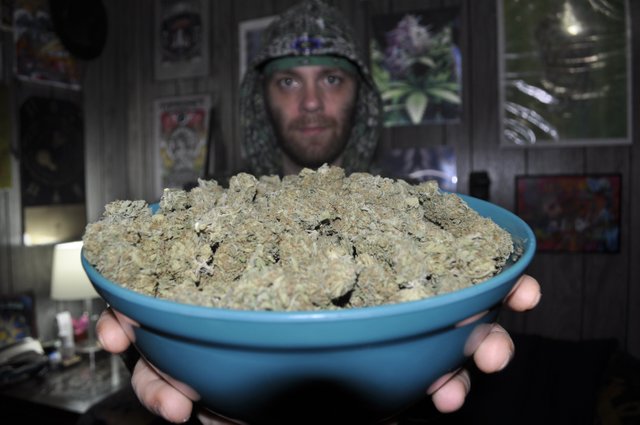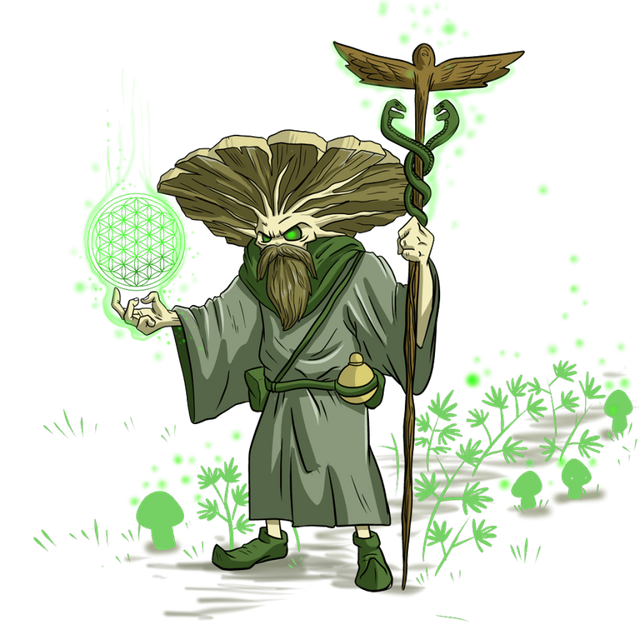 Stay tuned - into the right frequencies

(Link to new album title claim)
My debut conscious Hip-Hop album The Hex Wrecker is completely free for download on Bandcamp & Soundcloud (click the links to go to my music on those platforms), or CLICK HERE for download instructions.