It's World Mental Health Day!🥰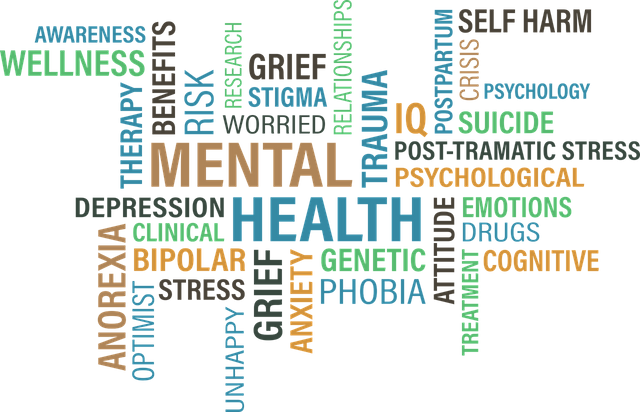 source
It's World mental health day !🥰
Hello everyone. Happy Sunday ! I hope you guys are having a wonderful day☺️
From the title, you would see that today is world mental health day and of course, I could not pass up the opportunity to talk about it🌚
Health according to the WHO is "…a state of complete physical, mental and social well-being and not merely the absence of disease or infirmity."
source
As we can see, mental health is a core and critical aspect of our wellbeing but sadly, while the other aspects of health are receiving due attention, mental health is being ignored.😕
What then is this mental health that I keep talking about? Mental health is a state of behavioral, cognitive and social wellbeing. It is how a person reacts to their environment, how they feel and what makes them act the way they do and feel the way they do. Our mental health is reflective of the things we are exposed to. What makes up our environment.
Did you know that about 1 in 7 people in the world suffers from some form of mental illness? Yes. It's that common. At one point in time, each and every one of us has probably suffered from mental illness. A story comes to mind about this.🤔
There was a man, we shall call him Mr A. This man was at the pinnacle of his career and he was succeeding so well that all men wanted to be him and women wanted him. Everyone was so proud of him. The girl he liked, started acting like she liked him back and he knew that it was just a matter of time before she was his girlfriend.😏
And then one day, he lost it all. His company's stocks had crashed suddenly due to a strabge wave in the market and a lot of people lost their jobs. Him included. Due to this, despite the fact that he had some savings, he had to cut down on almost all expenses while he looked for another job. Part of these expenses affected the people around him. He could no longer pay for drinks for his friends, they started laughing at him behind his back, said all kinds of things about him. Some even said his juju had finally failed. Even back at home, since he was not able to send money home anymore, his relative ls started talking bad abouthim. They started calking him all kinds of names. He had almost no one left. The man became very depressed.😔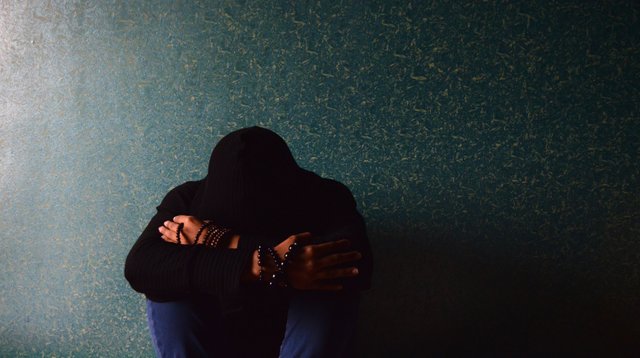 The girl, who was now his girlfriend noticed that for the past three months during which he had been jobless, the man had been more irritable than usual, he was aggressive, became paranoid, had long moments of sadbess where he would not like to talk to anyone, even her. One day, she even found him crying in the bath. He was bareky eating, was losing so much weight. Even his house that had once been so clean was not neglected. He barely shaved anymore and he stopped liking most of the things he used to like. To make matters worse, all his former friends seemed to be thriving. They were buyibg new cars, doing things for their families and flaunting all over social media. His environment had affected his mental health and he was no longer healthy.(note the signs).😣
One day, his girlfriend, the only person he had left had had enough and she went to his house. She forced him, helped him clean, told him just how mich he meant to her and that he still had her and they will be alright. She knew it will be a work in progress and he had to make active efforts too.
The man finally listened to his girlfriend. Together, they cleaned up, they worked on his appearance, they worked on focusing on who still mattered to him and he was back to looking for a job with a new purpose.😉
It took months but he finally found a new job, was better off mentally than all those months ago and he had the people who actually cared about him by his side, including his girlfriend. He knew he still needed work, but he found a purpose to keep going.
This story is true and the man today is one of the most successful and stable people I know. From the story, you can see the various ways in which depression can be shown. Also, his girlfriend did not tell him to 'be a man' or tell him it was weak to be depressed. Rather, she understood him and better yet, what truly brought him out of his bad mental state was he found a reason to keep going.
In life, there will be bad times. You will feel like everything is against you. You will feel like you should give up. That it's not worth it but I assure you. It is worth it. You are worth it. Love yourself, take care of yourself. Believe in yourself. Take it day by day. Change your environment and be around those who make you better. It will be alright in the end.🥰
Thank you for reading❤️