Steem Cameroon MODs recruitment nominations.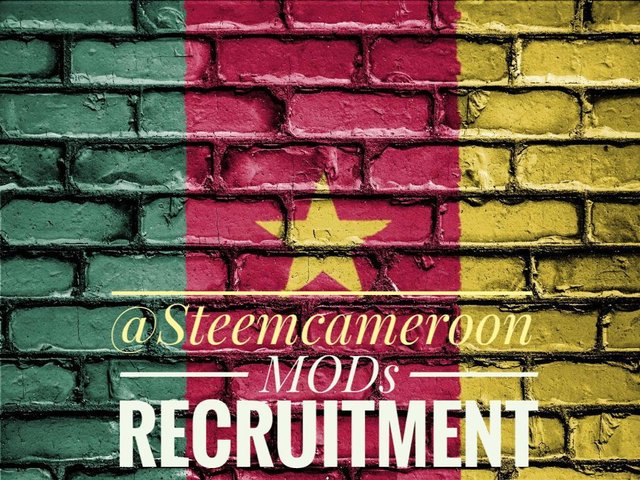 As announced in the Steem Cameroon WhatsApp Group, Steem Cameroon needs the services of two MODs (Male and female)
Nominations were opened in the WhatsApp group and the following persons were nominated for the post of MODs;
Male MOD Nominations
Female MOD Nominations
They are now required to write a post explaining why they are suitable for the role of MOD and their vision/plans for Steem Cameroon.
Their posts will be evaluated by the community through upvotes, resteems, and endorsement comments as well as the Admin team of Steem Cameroon.
This means, 50% of their score will be determined by the community members who will support their application to become MOD and the remaining 50% by members of the Admin team.
Once more, the role of MOD is a volunteer role and MODs should have good experience in steeming. They are required to be loyal and committed to building the community. Experience in CSI score and delegations review, as well as curation and mobilization for new membership, are important aspects of MODs tasks.
The MODs are hereby given a maximum of three (05) days to write their posts as well as campaign for upvotes, resteems, and endorsement comments from members of the community.
Tag @steem-cameroon and the admins to your post.
Congratulations on your nominations. It's time to tell us your plans for Steem Cameroon!
For @steem-cameroon by @thegreens