My Actifit Report Card: June 13 2020
Canned some beautiful tasty homemade soup today. Lots of fresh organic veggies, herbs, spices tomato sauce and chopped tomatoes. Very tasty.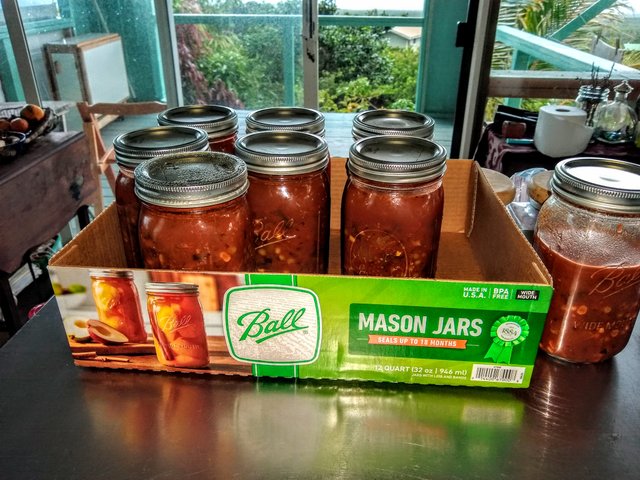 I've been busy growing my own vegetables, herbs and fruits. I've also stocked up on organic rice,flour, seeds, grains etc..can goods, toiletries even on toothpaste.
A lot of our food here on The Big Island is shipped in from other islands and the mainland. Fortunately the grow season in all year long here. We also have Farmer's, ranches, farmers markets and mom and pop businesses.
I have nine layer hens, so I get much more than I can use. So, I either sell the excess eggs to locals, give them away or barter for something I need. No lack of good nutritious foods here.
I've been doing a lot of dehydrating, freezing and now canning. I found a like new smoker at the flea market, so I plan to smoke beef, children, pork and fish and then vaccum seal them.
I am also drying out moranga and making moranga powder. Also drying and freezing herbs, vegetables and fruits.
God sure was looking out for me when he brought me to The Big Island. It's probably the calmest place in the world right now.
Live your life with Aloha!
Stay strong, stay safe and keep up the fight to win our country back!
Keep the faith.


5010

Daily Activity, Gardening, House Chores, Walking, Yard Work