My Actifit Report Card: June 15 2020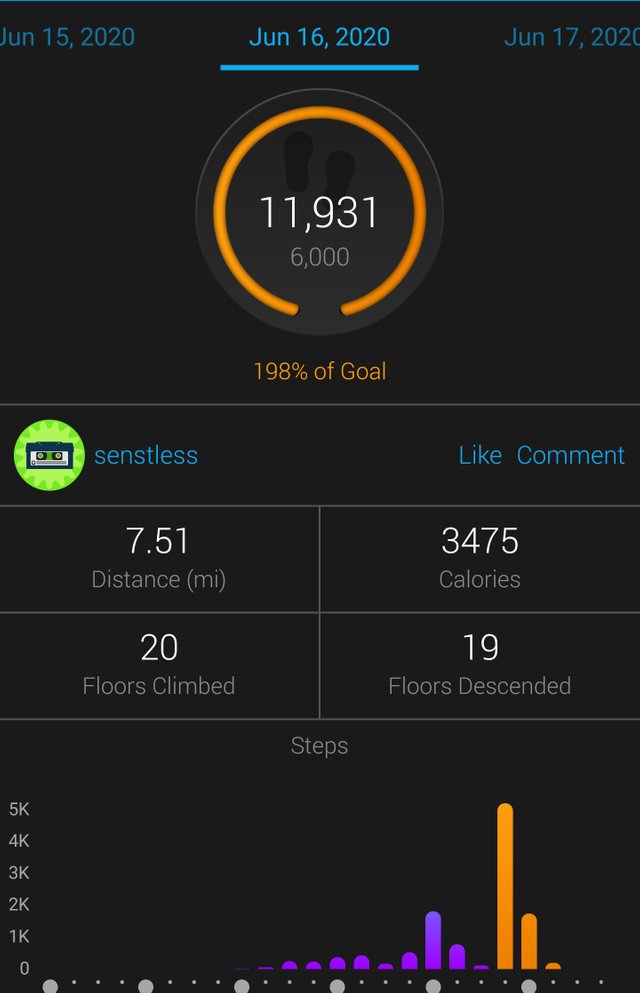 Decent day, 8-11k steps. I really didn't do much other than my Four Mile Run. It hadbeen way too long since my last run, and I felt it. It is hard to judge whether I got really out of shape in the past 3 weeks or if it was the massive change in temperature.
![]https://usermedia.actifit.io/04fe6abb-33b4-4df1-bb54-cc6143b751e0)
As you can see they only ran 4 miles this time, not the five I have been doing consistently the for the prior month. But I guess it gives me something to work back towards, although I'm not sure with this heat. If took over an hour to cool down physically from the run last night.


8090