Playing Badminton with my daughter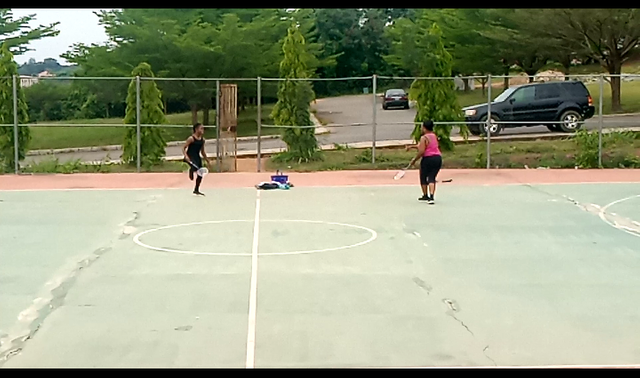 Hi guys. It hasn't exactly been easy staying indoors for five weeks with two very active pre-teen girls but somehow we have been good. I have burned up loads of data keeping us occupied and informed. I wonder how long we are gonna have to hang in here like this but hey, I happened on gold last week though!
Since there's practically no one on the University of Ibadan campus, the sports complexes are mostly free. The kids and I have been having an incredible time playing badminton without a net. Sadly, the area is too wide to find any suitable poles to tie the Badminton net. We really don't care, it's simply glorious to be able to run up and down chasing after the flyaway shuttle cork. Badminton is an indoor game and the wind plays with the shuttle like a naughty little child. It makes it impossible to count so we just enjoy the exercise it provides. I racked up over 10,000 steps having a truck load of fun playing a mock game today.
How have you been coping with the lockdown at your end?



10779