I played a round of eighteen basket disc golf with three other people this morning. I joined a bit late again so I did not score the round along with the others.
One of the people i played with likes to color disc golf discs and he wanted to give one of my discs a color job. I've seen some of his stuff and it turns our really nice, so I thought that would be fun. He wanted to do the Ruin disc. It has a picture of an alien spacecraft attacking someplace. I'll post a picture once it gets done.
In the evening I played another eighteen baskets of disc golf with my son and several of his friends. We did a doubles round with three teams. It was a lot of fun to play this evening and I felt like I threw pretty well.
My Fitbit was having a lot of troubles synching but at least some of the steps seem to be recorded for this report.
Here's tonight's sunset down on the disc golf course: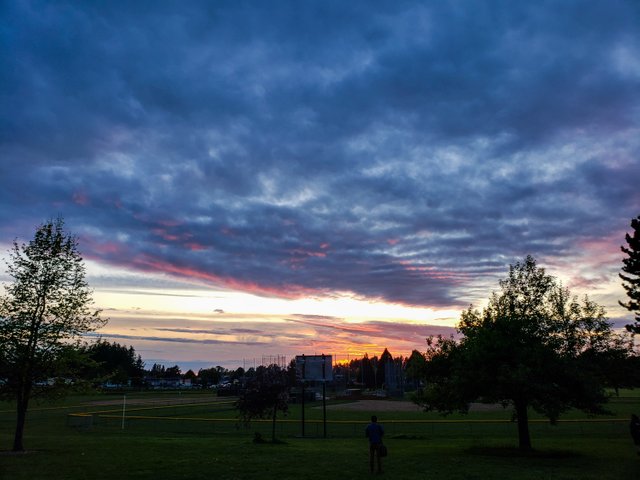 Here's another picture of the rockrose bush taken this evening: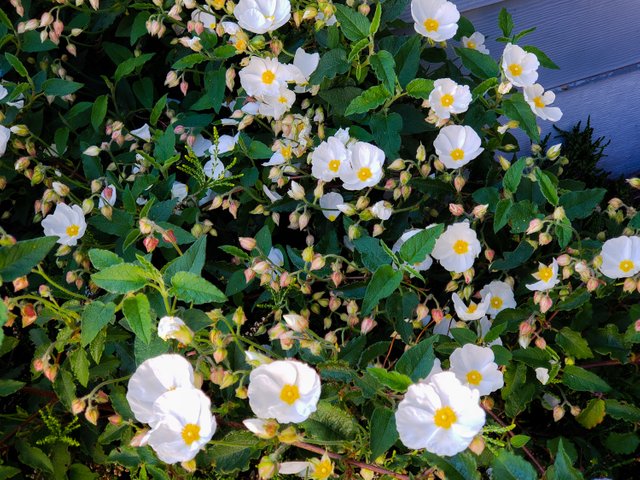 It is still opening some of the flower buds. During the day more flowers open up and in the evening they close. I took this photo just after some of them were starting to close for the evening.
---
Thanks for reading! I always value your support and comments. The pictures were taken by me with my Galaxy S9+. Text and graphics copyright lightsplasher & litesplasher.
---


12901

Cycling, Daily Activity, Golf, House Chores