An 'almost' new member
Today I went out for a walk, took a couple of dogs from the pack we have at home and headed for my morning stroll.
Just as I was getting back home after a good pair of clicks, this little fella found us in the streets and began following us.
I'm not sure if he was a stray dog, an explorer with a carefree owner, a lost doggo with no aim nor path, or what, but he followed us all the way back to my place, all the while leaving a safe distance of two, three steps, never backing down but also never stepping closer to us.
When we arrived home, I couldn't stop myself, I'm a sucker for this kind of things so I went up, took some dog food, water and came back down to feed him.
I couldn't just bring him up, I have four unvaccinated dogs at home and I couldn't risk them, but what I did was take pics of him and try to find if there was an anxious owner around, but to no avail.
In the end, I went up to take care of some things while I left the dog outside the apartments and when I went down, he was there no more.
Godspeed, 'almost' new member.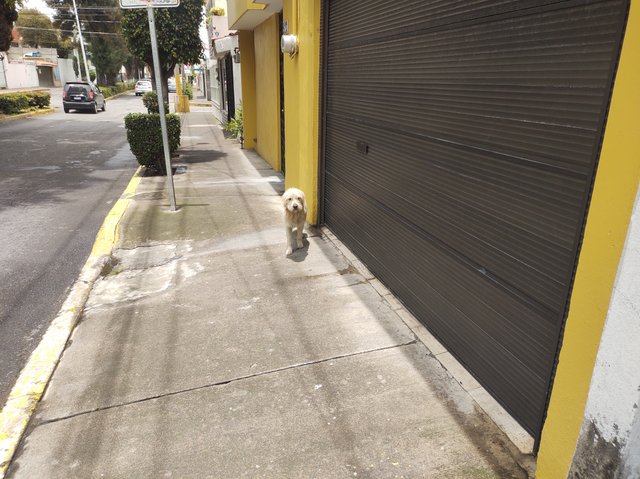 This report was published via Actifit app (Android | iOS). Check out the original version here on actifit.io




16291