Witness Voting Battle still going on!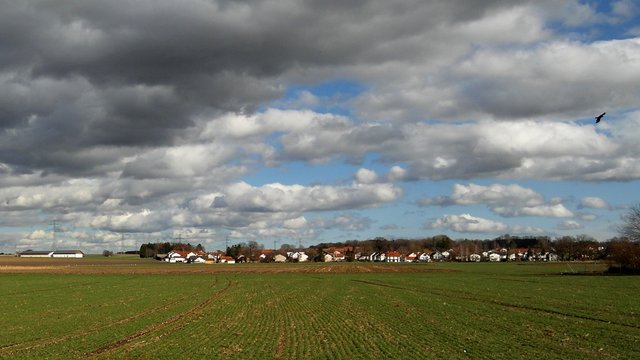 My Actifit Blog #573 | 3 March 2020 |
Topic no. 1 in the last few days is the confrontation between the former top 20 witnesses and the new steemit owner Justin Sun.
I don't intend to give details here that everyone can read about it in countless posts.
I think it is important to point out that now everyone - if not already done - should vote for 30 witnesses of his choice. At the moment 4 of the former witnesses are again in the top 20 and a possible hardfork from TRON cannot be implemented in the blockchain.
Even though I don't welcome such a voting battle, it can be used as a test of strength to force both sides to the negotiating table to find a mutually acceptable solution.
I hope for an early agreement in a reasonable and rational discussion.

Thema Nr. 1 ist in den letzten Tagen der Schlagabtausch zwischen den vormals top 20 witnesses und dem neuen steemit Eigentümer Justin Sun.
Ich möchte hier keine Details wiedergeben, die jeder in unzähligen Posts selbst nachlesen kann.
Wichtig scheint mir der Hinweis, dass nun jeder - sofern noch nicht geschehen - 30 Witnesse mit seiner Stimme wählt. Im Moment sind wieder 4 der ehemaligen Witnesse wieder in den top 20 und ein etwaiger Hardfork von seiten TRON kann nicht in der Blockchain implementiert werden.
Auch wenn ich eine derartige Voting Schlacht nicht begrüße, so kann er doch im Sinne eines Kräftemessens dazu dienen, beide Seiten an den Verhandlungstisch zu zwingen um eine beiderseits akzeptale Lösung zu finden.
Ich wünsche mir eine baldige Einigung in einer vernünftig und rational geführten Diskussion.

Stats for Today
Walking: 4 km
Current Total 2020:

365 km
Activity Count: 10 418 steps

(counted by my Fitbit device synced with actifit fitness tracker)
Activity Type:
Walking, Daily Activities
Current Actifit User Rank: 63 (+15.10)*
*Holding 151.00 AFITX tokens
Rewarded Activity Reports: Level 8/10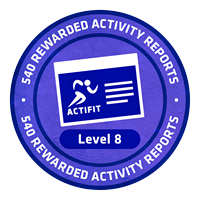 Next Badge: Level 9 needs to have 720 Rewarded Activity Reports!

How to start your actifit/steem account:
• Buy some STEEM first!
• STEEM is an investment, not only a blogging platform!
• You can use Bitvavo or any other exchanges which trade STEEM
• Signup for an actifit/STEEM-account here
• Download the app for Android or IOS
• Join Actifit's community on Discord for discussions and help
• Follow @actifit for daily News and Statistics
• Read the Official White Paper for further information on the project!
• Please vote for @actifit as witness!! The team is doing an excellent job!
• Get upvotes from @actifit by posting your daily activities!
• Make at least 5K steps daily! Now you are ready to go to the Moon!
• Distance to the Moon is avg. 385K km! Enjoy your lifelong travel! 😄


This is the actifit posting account of @peter2017, an ambitious guy with a bunch of old bones. I'm trying to enhance my health and fitness mainly by running, walking, cycling and swimming.
Please support and follow my progress! Thanks so much!
In addition your steps can earn Sweat-Coins! Please use the following link to download the app: Sweat-Coins
Life is Motion! Live an active Lifestyle to stay healthy and fit!




Photos © by actifit-peter
Who-Am-I ?