壁畫 Murals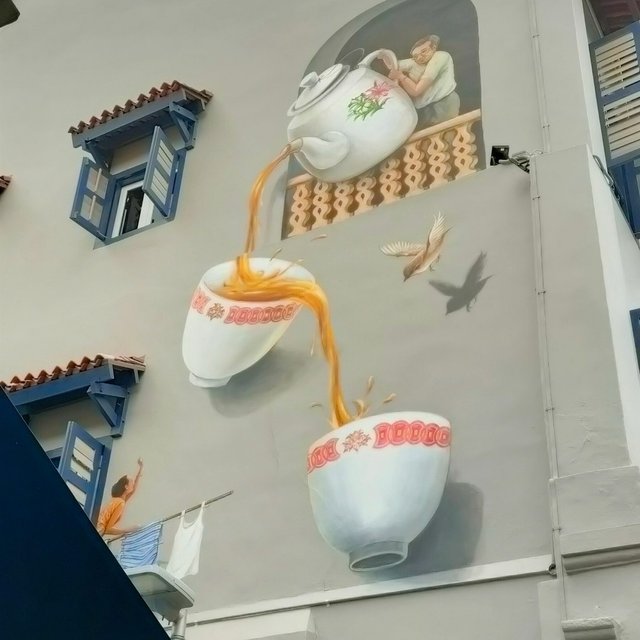 每次去牛車水交圖紙給顧客公司都會經過這部壁畫。
水壺壁畫。水壺從二樓倒水下來。
畫家把壁畫畫得很生動,栩栩如生,很有立體感。
一般路人經過都會停下來拍照。我也是其中一位😉
Every time I go to Chinatown to hand over the drawings to the client company, I will pass by this mural.
An interesting Kettle mural. The kettle poured water from the second floor to ground floor.
The painter painted the murals very vivid, lively, and very three-dimensional.
Usually passers-by stop to take pictures. I am also one of them 😉
Thank you @steemseacurator, @steemcurator01, @steemcurator02 & @steemcurator08 for your effort for build-up steem community support.
[WhereIn Android] (http://www.wherein.io)