Justlink---a bridge to Defi world
Tron recently release a justlink, a truly amazing Defi product. It can provider trusted crypto pair price like BTC/USD. There are lots things we can do for Defi, like build different Dapp on justlink. or become a supernode.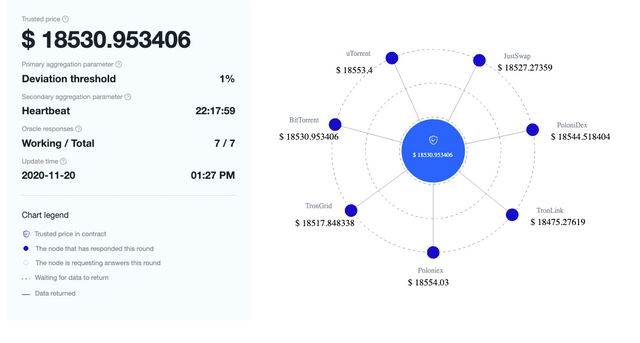 Here is a useful post fo justlink: https://steemit.com/justlink/@justfans/justdefi-team-publish-the-oracle-justlink
There are lots useful document for how to become a node , or how to join justlink community. Like a telegram: https://t.me/justlinkofficial
How Justlink work:
Basically, it just get crypto price from several exchange and do aggregation like get media of those or any other algorithm. In this way, it can provider a trusted prices since there are some exchange may provider FAKE price in order to bring more customer. With justlink, everything is trustable. You can find a exchange which is most reliable price and trade.
How we can make money on justlink:
become a supernode
build a Dapp or useful tool.