SUT - Steemit New User Tracking: Azure Resources and Hosting Details
Steemit New User Tracking (#SUT)
As I am currently working on an experiment project i.e. New User Tracking. I would like to share the #SUT production environment and hosting details.
Steemit New User Tracking Url - https://steemut.azurewebsites.net
Azure App Service

Location: East US
App Service Plan: F1:Free (60 minutes/day)
App Service Runtime Stack: .Net Core 3.1(LTS)
Monitoring: Application Insights
Azure SQL Database

Pricing Tier: Basic
DTU limit: 5 (minimum DTU starting limit)
Storage: 2GB
Compute Utilization: last 24 hours


Database Data Storage


Query Performance Insight: last 24 hours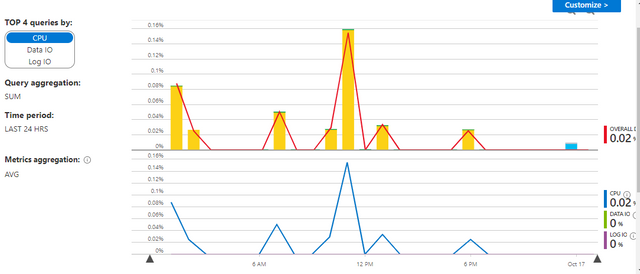 Database Spending Rate and Forecast: Monthly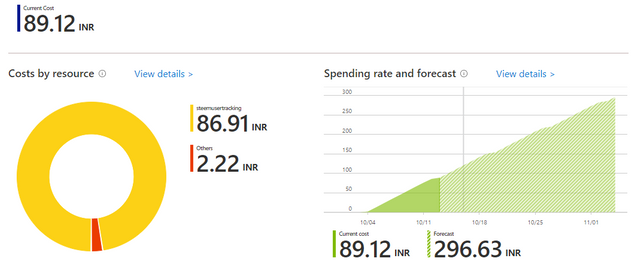 Thank you!
Cc:-
@steemitblog
@steemcurator01
@steemcurator02
**Note: All the screenshots are taken from Steemit New User Tracking application Azure hosting account which is managed by me.
---
10% of the reward from this post will go to @bestofindia.
To know more about the Best of India community & its objective, visit this post