Steem Women club Engagement Contest | Activities with family | I Enjoy Cooking With My Brother | @janemorane
Hello beautiful people!
As the third week of the Steemit engagement challenge has started and steem women club has presented a very beautiful contest this week as we all do some activities with our loved ones and family and through this contest, we all will get a chance to share our views and our activities with our partner and family which we enjoy a lot and is an important part of our life.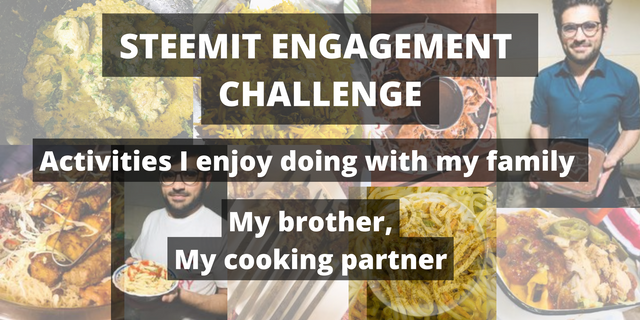 My brother, my cooking partner
Is cooking is one of my favorite hobbies which I often do to spend my time and mostly my brother is my cooking partner is also love cooking but unfortunately he is not that much a good cook so I help him learn cooking. whenever I cook something new or unique for my family my brother is always there because he wants to learn cooking and he really enjoys all these things especially cutting vegetables most of all cutting a pizza is one of his favorite things while I am cooking in the kitchen.
My brother really enjoys cooking and now he has learned a few things and he can make some dishes.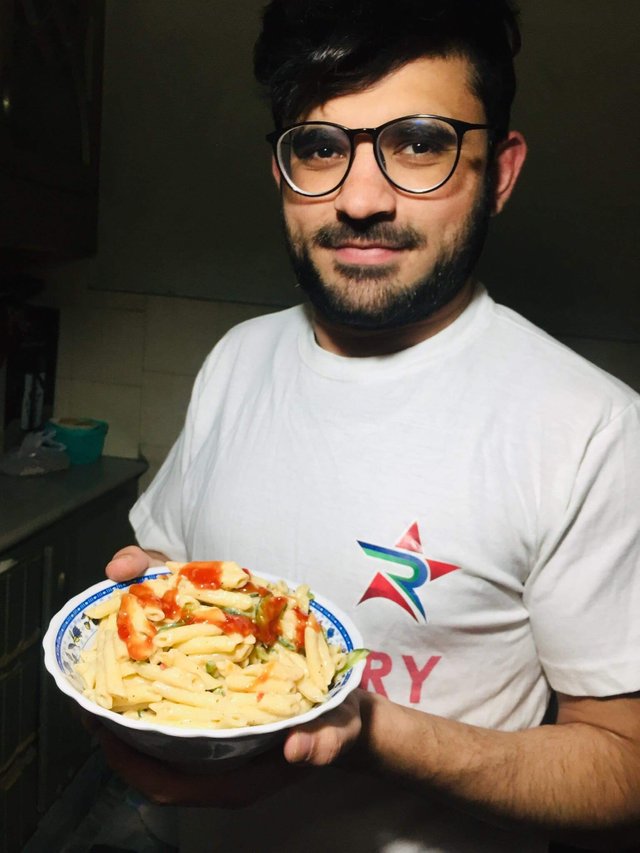 The first thing that I thought him was a cold cake which is is really yummy and he likes it a lot so he insisted me to teach him how to make the cold cake and now he is the pretty experience in making cold cake for family and one of the best things is that he always motivate me and help me and especially after cooking there are lots of dishes to wash so while I am cooking my brother clean all the kitchen and wash the dishes to help me finish the work early so that I could eat with them together and enjoy the food with my family.
I involve my family while cooking
Cooking is very much of activity and especially when your loved ones are involved with you and help you in doing it. most of the time I distribute the work while cooking so that each family member is involved in it and also they enjoy doing it. Most of the time I involve my family in cooking just because to help them release their stress and to get some positive energy from all the family which is very important and meanwhile they gain very much knowledge about cooking.
All my new recipes are for my family and I made them with the help of my family and we all know that all the dishes are more tasty and delicious with the involvement of love and this family love increase the taste of each dish I make each day, and the appreciation that I get for doing this for my family is my another level happiness.
Gratitude while cooking
I also enjoy cooking with my family because it make the family members United and to spread the positive energy with each other. Also I believe that cooking together spending time with family members and sharing these Little Moments promote gratitude and I think that feeling of thankfulness and gratitude is all we need and our life.
There are also some other activities that we do together but cooking is something that everyone take interest in in and help each other specially my brother he helped me a lot and cooking and also sometime I kind of get bored and the kitchen so he accompany me and stock and discuss other things while cooking so that It helped me and joy and learn some new things from my brother which is a thing the most enjoyable and beautiful moments of life.

Thank You So Much For Reading
WITH LOVE