SETTING @steem-ghana AS A 10% BENEFICIARY TO ALL REWARDS - COMMUNITY DEVELOPMENTAL PLAN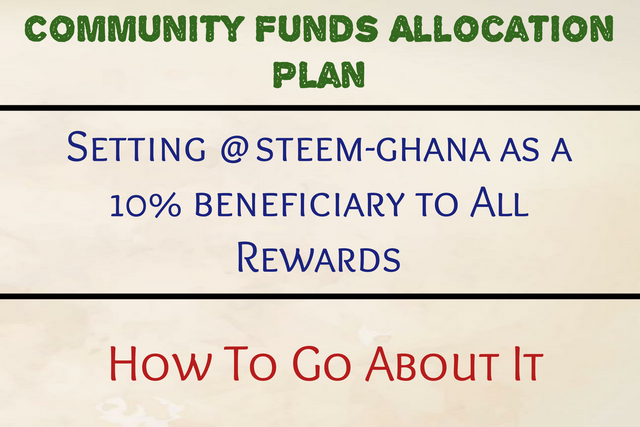 Hello everyone,
As we continue to make our various daily posts, we are urging all ghanaian steemians to set @steem-ghana as a 10% benefitiary to all rewards. By so doing, it will contribute to the development of our community in several way;
The posts that are set to 100% power up will help to increase our community steem power. There are several ongoing challenges and activities such as the diary game, My Town In Ten Pics, Bitcoin Booming and Betterlife With Steem. We urge all our members to continue to participate and set those posts to a 100% powerup with a 10% beneficiary to steem-ghana. This will go a long way to assist our curation abilities.

The post that are set to 50 SBD/50 SP will help us to raise funds. All other posts such as individual contest entries or our folktale series can then be set to 50 SBD/50 SP. By so doing, we can generate funds towards our upcoming events such as the meetups we are going to be organising.

HOW TO SET @steem-ghana as a 10% beneficiary to post rewards
---
At the bottom of a new post you are about to make, click on Advanced settings.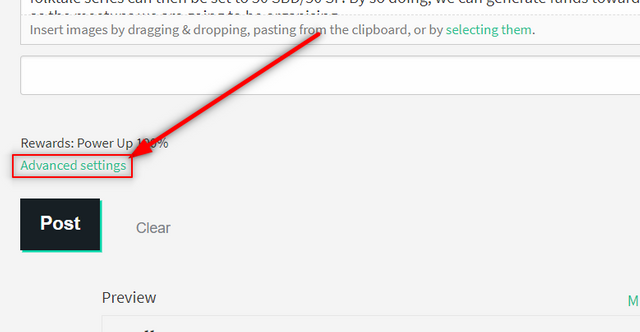 ---
Here, two things can be done : you can decide which type of tokens you would like to receive as your author rewards (50/50 or 100% power up) and you can also set beneficiaries for your post rewards as well.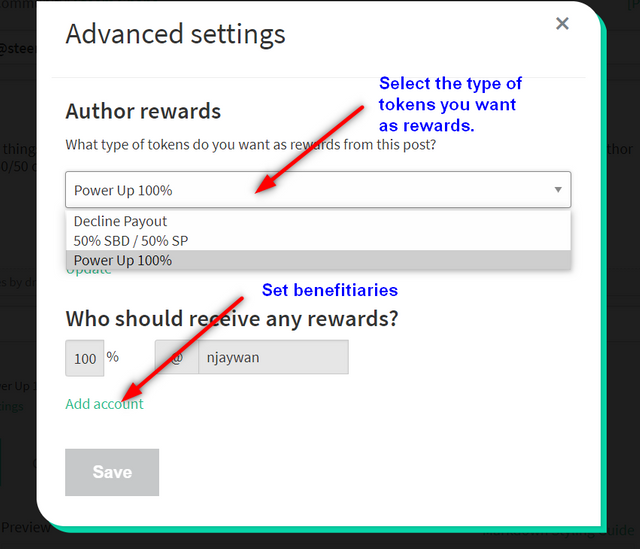 ---
Click on Add account to set beneficiary.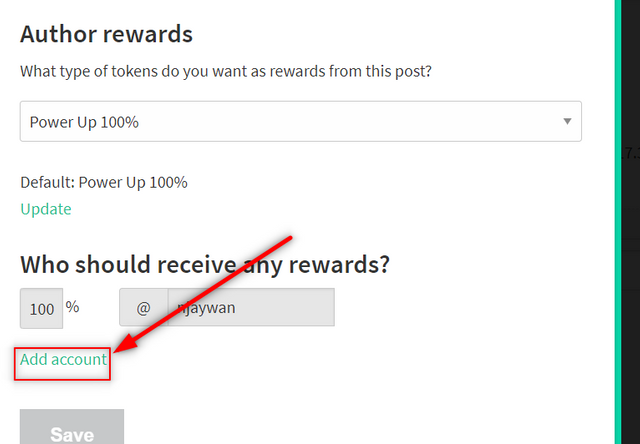 Now input "steem-ghana" without the @ sign and put 10 as the percentage.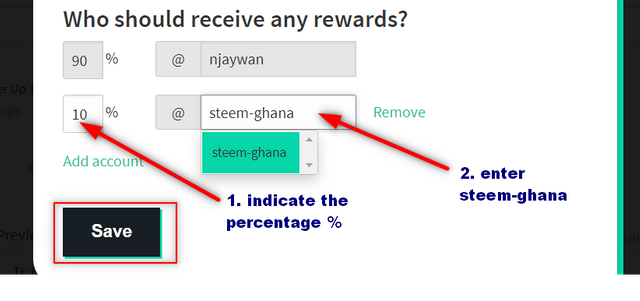 ---
Once this is done, you would see an indication beneath the Rewards section of your post as seen below.

---

We will be issuing bagdes that will read "@steem-ghana donor" to identify our members who have adopted this practise.
We hope this will sit well with everyone so that we can build an effective Ghanaian communities and plan bigger events in the future.
---
Thank you for your attention.

cc: