My Favorite Possession " Story of a village child favorite object that started from "machetes and hoes"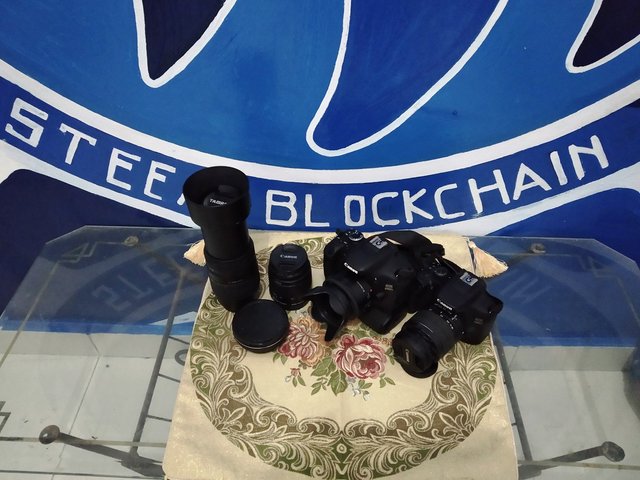 ---
Story of a village child favorite object that started from "machetes and hoes"
---
As village children, who live along the edge of Bukit Barisan Mountain, which is located around Simpang keuramat village, it is impossible to think, to have a camera, while our job is only to take care of the gardens and fields in the village, as youths and the community in the village, only thinking about how to have results a suitable harvest, at a price in the urban agriculture market.
Our daily activities are only focused on life in the village, with modest abilities, living just barely, with jobs that can make money, for families, with areas and equipment, which we always need, such as:
clean the garden, we use a machete
clean the fields, we use a hoe
by having Favorite Equipment, in the past were machetes and hoes, with regular maintenance, every day, must be sharpened, so that the sharp not dull, while cleaning the land in the forest area.
---
my clean the fields, uses a hoe
---
as well as the hoe I had before, before joining the Steem Community, with routine maintenance, hoe always in sharpeneds, so that it was sharp. there is no paddy field that I cannot dig quickly, so that it can be finished quickly, and receive the wages for the work that I do.
---
Steem Community the first 6 months
---
The day has passed, along with youth, slowly, age has increased, 6 months have passed, being in the Steem community, with a mobile camera and rain umbrella. I keep searching for various types of images of nature, birds, plants and insects. to cover the needs of my posting material in the Steem Community "steemit.com".
want to have an expensive camera, that's obvious, there's no way I can get it, to cover the needs at home, I can hardly get it, let alone have an original camera, branded Cannon or Nikon, it was unthinkable at all in mind.
---
Steem Community the first 7 months
---
want to have a type of camera, which is very expensive, with a price range that is too expensive. In accordance with criteria, as a beginner photographer, I just take a deep breath and release it slowly, while praying, hopefully I can have it.
but, even though I can't buy a digital camera, which is expensive, to fulfill the dream in my mind, before being able to buy, I almost every night, if in a coffee shop, always look at the picture of the camera and watchs, before I can buy it.
---
Steem Community the first 13 months and memories
---
In these first days, in the first 13 months, with fine weather in the village, after the 2018 rainy season, there were many insects, ranging from spawning birds, to hatching into birds, adults, I made a video, this is where I started, I could show, all the life of birds and insects, which is based on a cellphone camera, which I showed, in the @xpilar contest.
@xpilar gave a gift, first prize, I think, steem and sbd, it turns out, isn't it. but the prize is:
1- emeil @xpilar
the goal is so that I can communicate with him
2- Photo @xpilar
The goal is so that I know him.
3- @xpilar family
The goal is so that I can get to know wife, children, son-in-law and grandchildren @xpilar in Norway.
4- language
The goal is so that I can speak Norwegian with him and his family in Norway.
that's the gift @xpilar gave me.
although it feels like a dream, getting to know Norwegians, but it is real, this happened, after several times I wiped my eyes, when I saw the picture of the family @xpilar dinorway.
---
The first 16 months Steem Community and a surprise gift
---
This surprise gift, delivered by @xpilar through Emeil, I was directed to choose a gift, such as
1 - New Oppo Worth IDR. 11,000,000,-
2 - Cannon Camera IDR. 5.500.000,-
So I chose, prize No. 2 only, the Cannon Camera.
why did I choose the Cannon camera ....? because I really like to have it. and me and @xpilar, can have the same camera too, on the same day and month of the year 2018, the Cannon 1300D Flus Wifi.
What is my favorite item like? See below :
---
My Favorite Ownership Item "I"
---
FAVORITE CAMERA 1300D
---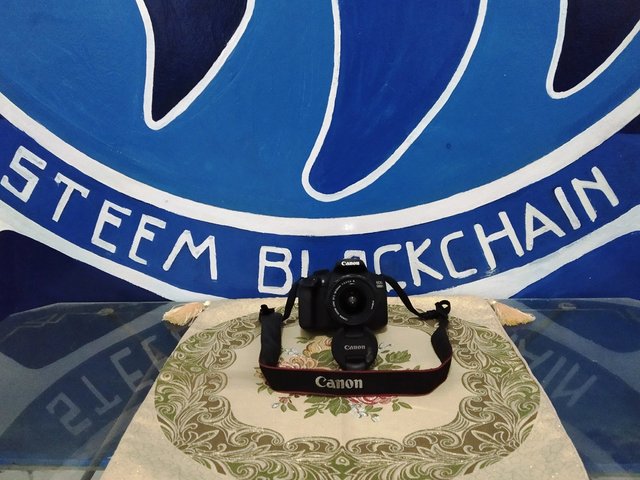 ---
the camera above is my favorite camera, with this camera, I take all the pictures of nature, types of insects, birds and flowers, almost every day I use to be able to get a good shot, which I showed in my blog post on steem community.
image below, if you look from the front of the Cannon 1300D camera. My favorites
---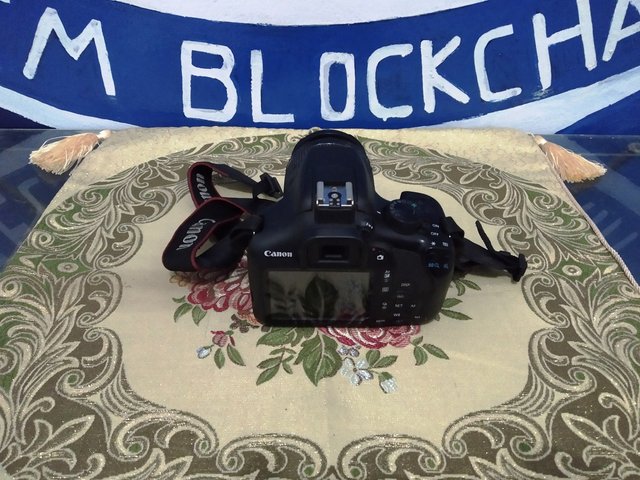 ---
If you look from behind the screen, like the picture below, the shape of the monitor screen.
at the present time, I also have four Favorite lenses, which I have bought, from the sale of Steem and Sbd. although in a way I repay monthly. like the picture below.
---
CAMERA LENS
---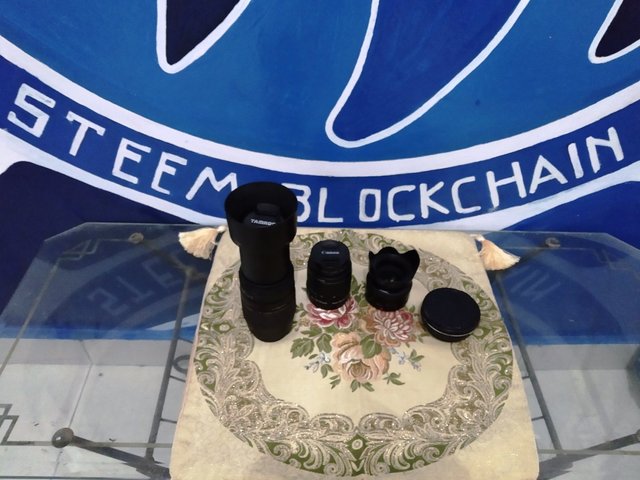 ---
below is a Tamron lens. which I often use to take pictures from a distance, like pictures of birds, by using this camera, we can produce good pictures of birds, because if we use another lens, the birds will fly quickly, because they know our presence.
TAMRON 70-300mm
---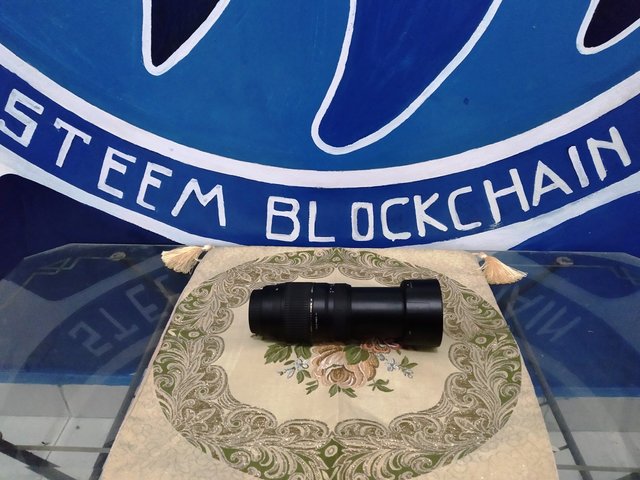 ---
the lens below, we can take pictures, according to the lens, with a predetermined distance, and this lens, is great for beginners, before buying other types of lenses, and knowing how to, learn, adjust the lens. so ... when in the field, you can already master the usage techniques.
---
CANON LENS 18.55mm
---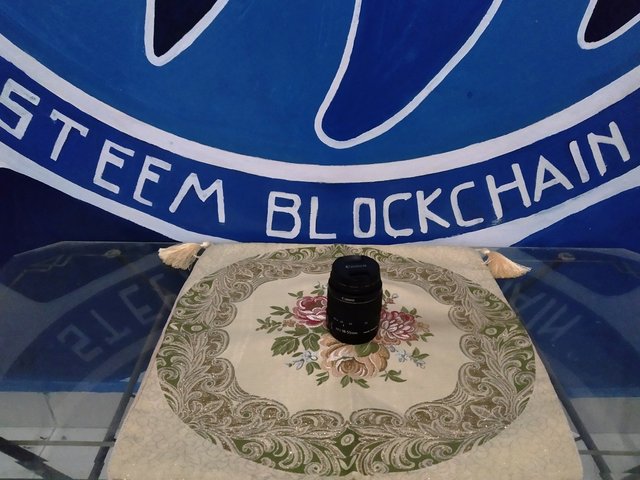 ---
This YongNuo lens, I often use to take pictures of flowers, with a good distance according to the size of the lens, then we can get a good "BOKEH" image. You can also test it with this macro lens .
---
YONGNUO LENS 50mm
---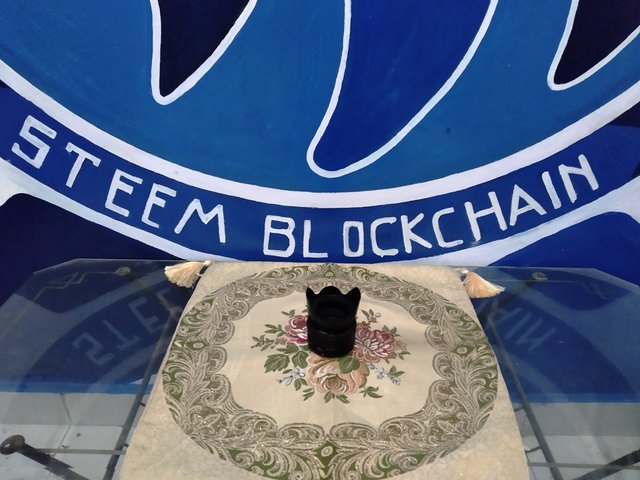 ---
Lensa di bawah ini, saya sering menggunakannya, ketika mengambil gambar alam, laut, matahari terbit dan terbenam, penggunaan lensa ini, kita bisa mendapatkan gambar yang luas, dari keseluruhan foto yang kita foto.
LENS WIDE ANGLE PRO
---
---
Likewise with this Tripode, this is an additional tool that I have, to avoid vibration and shake, when taking pictures, so I often use tripode, when taking pictures, from various photo objects.
because, if I don't use tripode, the image always fails to focus, and the results are not good, because my hands always vibrate, if I aim at a photo object, if I hold the camera for too long.
---
CAMERA TRIPODE
---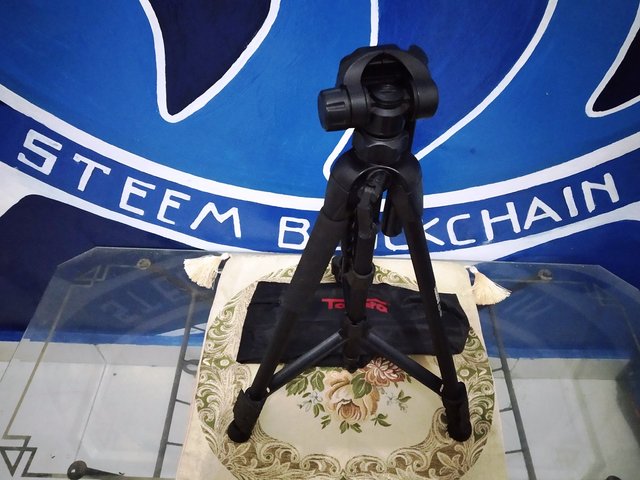 ---
for its use, you can see it below,
---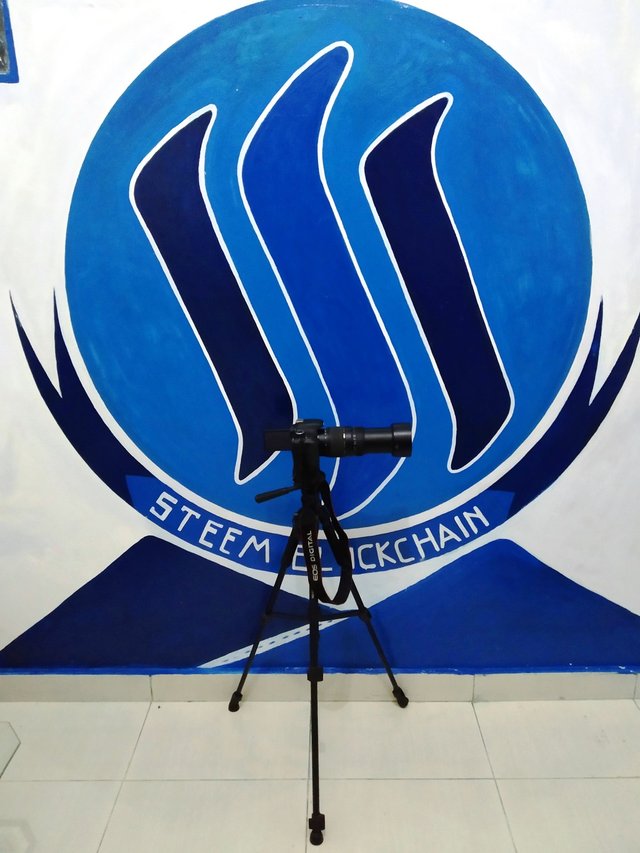 ---
My Favorite Ownership Item "II"
---
CAMERA 600D
---
the camera below, is a Cannon 600D type camera, this camera too, my favorite type of camera, in looking for images of birds, nature and insects.
I have this camera because of my meeting with an Indian citizen named Shiva, who resides in Malaysia, a man I met, while taking tourists to Aceh, because repeatedly, during long holidays, rent a rental car, which I vehicle, when I work in the rental company Dilhokseumawe.
because every year, this Indian citizen, visiting Aceh, I also always bring and show, all tourist attractions and historical sites, such as:
Historic Japanese cave in Aceh.
Historic Dutch house on the Panggoi hill.
Historic bunker at the edge of the sea.
Historical monuments between the Indonesian nation and Japan
and other historic sites.
by introducing the Steem Community to him, with the intent and purpose, to be able to join the Investments, I took them to the Steem House, which I had built.
By looking at the house I built, with Steem and SBD, I explained to them about the Steem Community, after talking a lot, they asked to leave, and I immediately, drove them to Kuala Namo city of Medan.
A few months later, I got the news that I would be given a gift, a camera plus a lens, and I was happy to answer, thanking them in Malaysia.
this given camera, with the intention, I can use this camera, for purposes, in searching for posting material, in the forest.
what kind of camera that was given by the Indies citizen, let us see below below.
---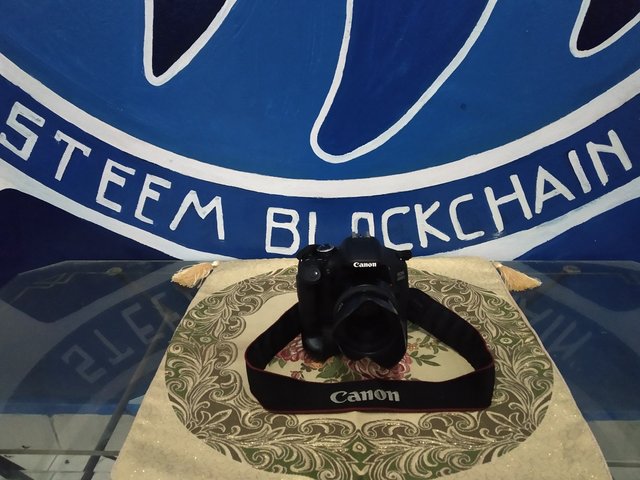 ---
like the picture above that, the type of Canon 600D Camera, which is provided by citizens of the Indies "Syiva".
---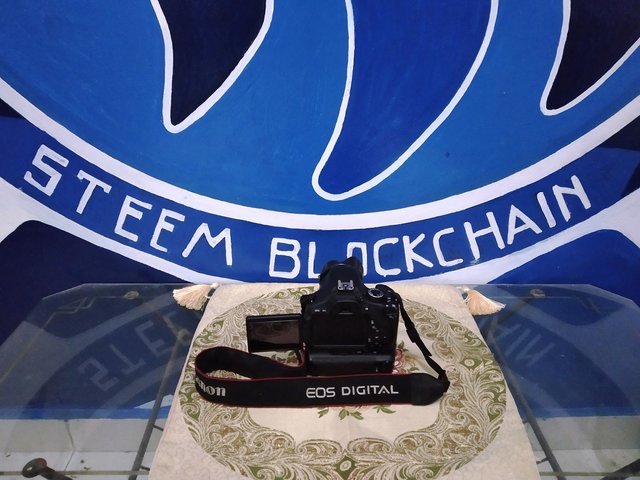 ---
I hope you have seen and read, from the beginning of the story from me, a story that I want to tell, for me to remember in the future together
I deliberately tell my story, so that all of you can know, that in choosing that friend, not seeing rank and position, rich or poor, something with which we do well, with friends, young and old, know or not we know , the same country and different countries, will surely get good and useful results, which we can, live together, in community and real life.
I thank you, all of you, who have seen and read, on my blog post.
I end with the words, greetings @sultan-aceh
---
Information Contest , Challenge and Community Steem
---
My Favorite Ownership
---
This is a challenge from @steemitblog for everyone. with my favorite ownership theme. This can be anything. maybe your car, your pet, books, garden, and so on. write your post and paste it in steemitblog comments.
---
2000 STEEM GIFT COMPETITION
---
---
---
---
| Challenge Title | My Favorite Ownership |
| --- | --- |
| Owned Camera Equipment by | @sultan-aceh |
| Profession | Community Photographer |
| About | Nature, Flora and Fauna |
---
THIS POST IS SHARE
---
---