Weekly report Community Curator, 18/07/20: @steemcurator08 for Visual Art and Photography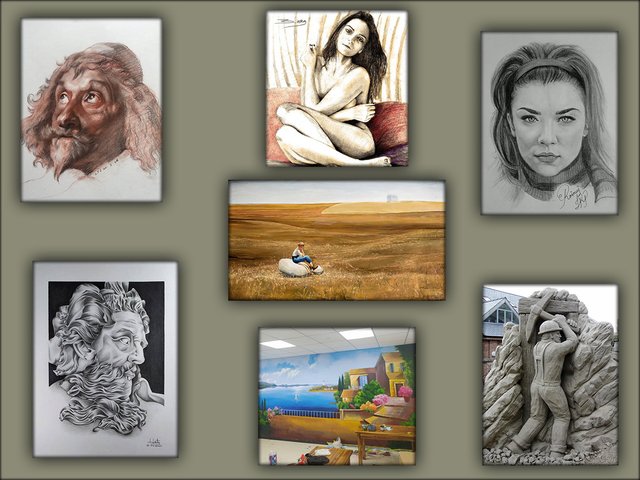 *
Hello my dear Steemians and Art Fans,
Welcome to our weekly report and we would like to show you want we have done last 7 days acting as @steemcurator08 !
Community Curator @steemcurator08 is curating Visual Art and we are proud to be able to give support for creative people, who do have a place to share their amazing works, as a Visual Art Artist it is important that your creation is seen and there is a reflection or critic, that makes us to improve ourselves, to change something in the way we do or sometimes if we are lucky there will be a customer who would like to order something from that particular Artist or Photographer.
For Steem on other side it is great to have such beauty of their platform that brightens it up and makes it attractive. I hope that other Steemians see it also like we see and will keep Art alive on Steem. Without support Artists will simply leave, nobody wants to stay somewhere where they receive no support.
*
We are writing that because from August on @steemitblog has changed the Community Curator Roles and @steemcurator08 will not be Curator for Visual Art, that means we have only two more weeks to give curation to Creative people and that is the end of the support for Artists and Photographers.
*

---
Now we would like to share with you our activity of the last week.
---
As always we would like to express our appreciation for the amazing tools that is provided by @steemchiller and his "Steemworld" program that made the curation process easy and let us keep an eye on our Upvote power and finally to do Statistic.
We would like to thank all those Community Curators who are searching through the Steem and supporting users in their area of Curation. That is wonderful job you are doing and bringing a littl bit of hope and happiness to simple users.
*
Here it is how our working day look like:
Searching through the different tags there are 16 Tags, last 2 years since we created @art-venture project we are looking through all these tags in order to find extraordinary and talented people who need some spotlight in order to shine.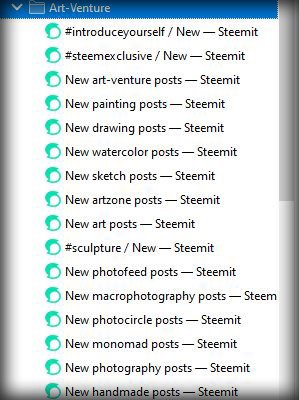 *
We are part of fast growing community "world of xpilar" that is run by a one of the active supporter of all minnows @xpilar, since we started to promote it many Artists and Photogrpahers started to post via this community.

Checking for recent re-post or copy/paste.
Plagiarism using reverse image search machine.

Running our own project @art-venture with regular Contests and Artist Showcase.

Visiting the users Internet website to make sure that the works are their own: we always glad to be able to visit the users own websites and view their works, to read about them and communicate. Only via communication we can make people interested in engagement and interest in blogging.

Our achievements past 7 days @steemcurator08: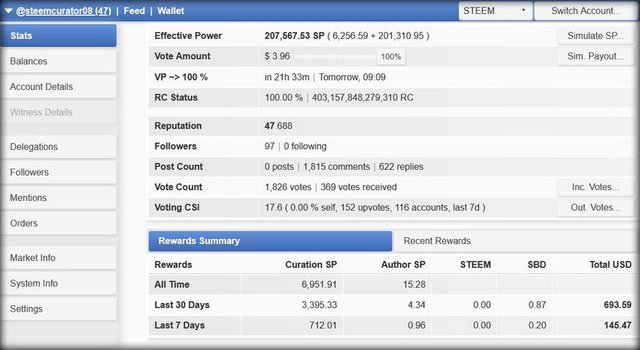 We left with @steemcurator08:
1,826 Comments and got 622 Replies!!! (last week: 1,686 Comments and got 568 Replies)

97 Followers (last week:91 Followers)
Reputation 47,2 (last week: 47,688)
Outgoing Votes: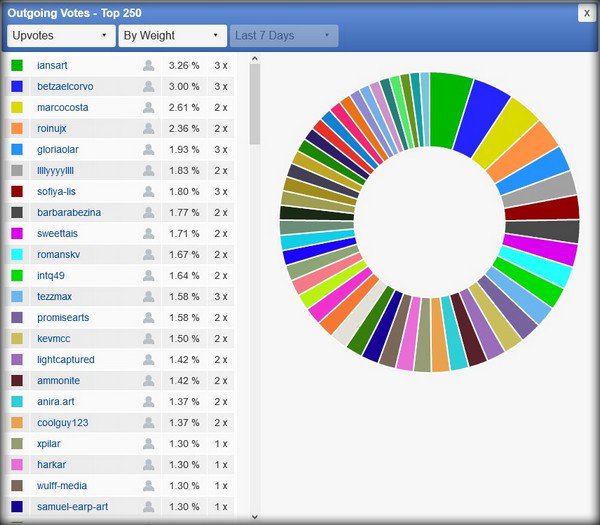 Incoming Votes: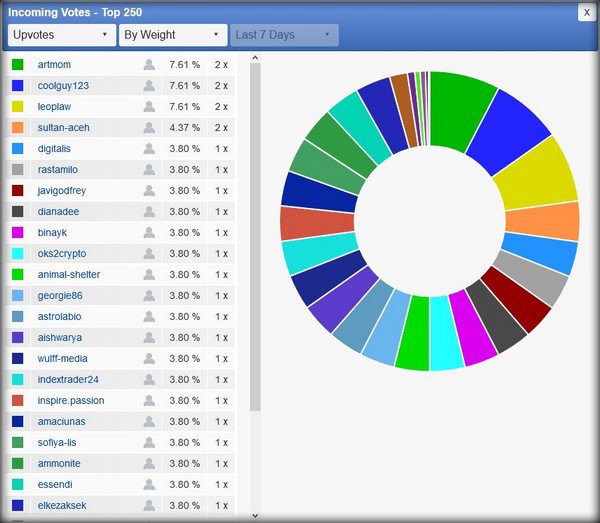 Voting CSI 17,6%: 162 Upvotes, 116 Accounts for last 7 days: the % of Upvote varied from 30% to 100% depending on posts, complexity of Artwork or quality of Photography, the story behind and the frequency of posting.

Curation Rewards for 7 days: SP 712,01 and still open 620,191 SP that altogether makes 1332,201 SP

*
---
We have selected 7 users with their posts who we would like to present today
---
做任何事情,都要有一个好的态度。有了好的 by @llllyyyyllll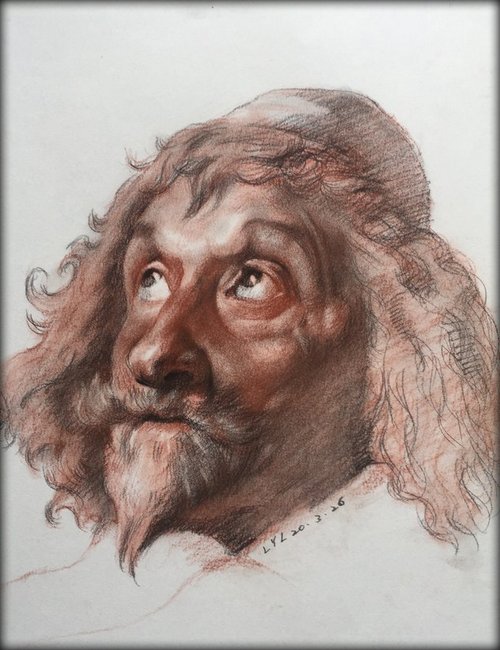 To be an artist is both a creativity of your spirit but to reach the perfection you should keep your hands and your eye to catch the details and reflect it in your work, that only you reach with regular practicing no matter what you use but keep doing everyday something. That is what @llllyyyyllll wanted to express with this drawing, perfect work for practicing the features of face, the position in ¾, the eyes, relief of nose, folds of face that help to form three dimensional appearance, perfectly done!

Boredom by @bologomora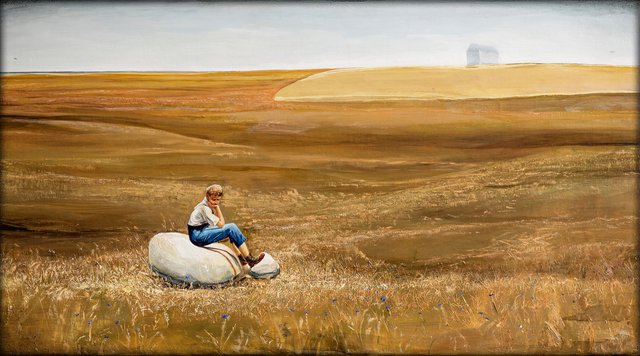 This work of our new discovery an Artist from Poland Robert with his summery painting, that reminds a happy endless childhood, being on fresh air, and sometimes being bored and thinking what to do next. Beautiful work

Dibujando al Rey de los Dioses Zeus / Drawing the King of the Gods Zeus by @horty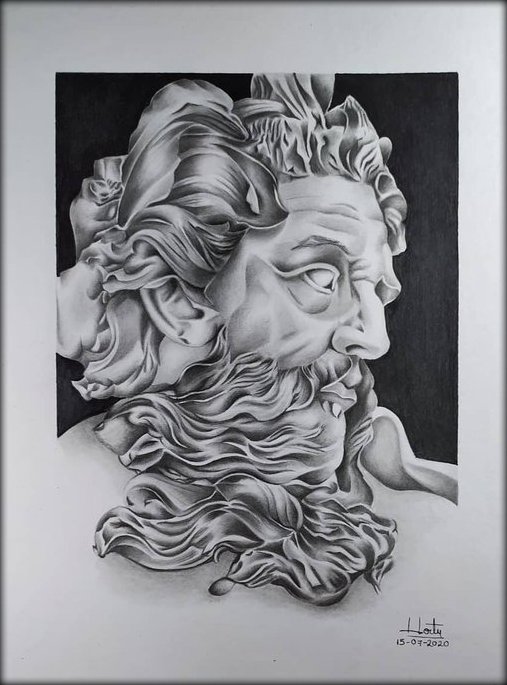 On and off we, artists go back to practice our hands using classics like Greek statue, because then you have to do your best to give a statue a three dimensional appearance and that is very well presented in the drawing of @horty

RE-DIBUJANDO: Natalie Dormer | RE-DRAWING: Natalie Dormer by @roinujx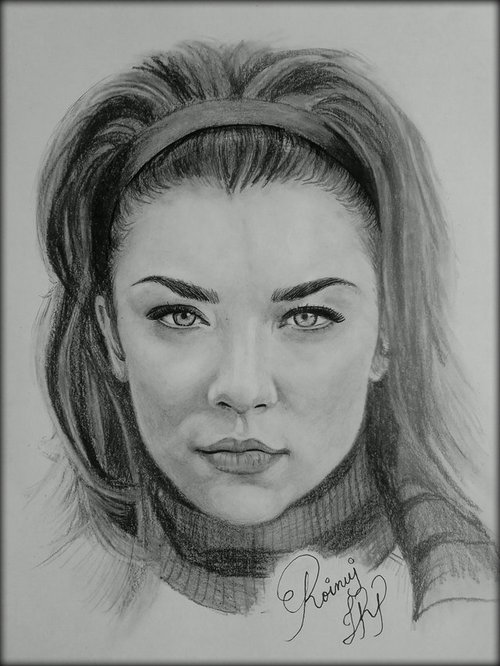 @roinujx presented amazing work on portrait of Natalie Dormer, the eyes are the most important details when drawing portrait if that is right then the whole portrait is success. I like the way how @roinujx left the left side of hair not finished that lets a viewer have an idea how many layers of pencil you have to put and what value to choose in order to make the hair texture to look real. Beautiful work!

昨晚忙到临晨2点,终... by @enchanter88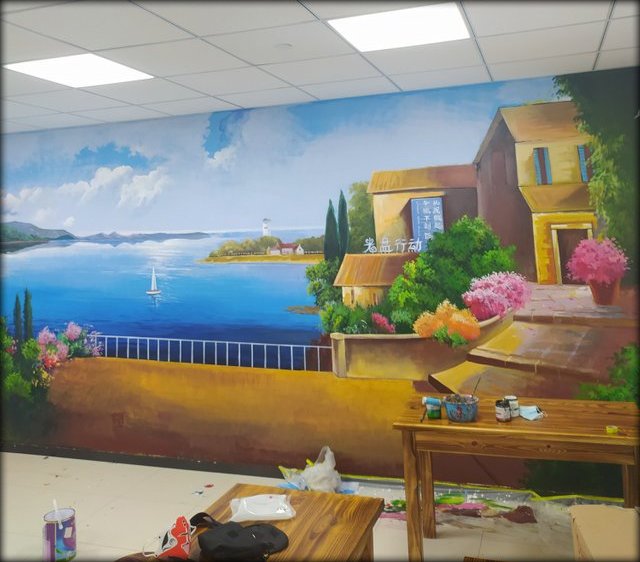 @enchanter88 shows another side of creativity, our canvas is usually cotton and paper but rarely we use anything else like wood, stone and even to decorate the wall if you will get an order for such painting for the wall of the room. Look at that enormous space, that took @enchanter88 two days to finish this beautiful sunny seaside motif. Looking at it I can feel a fresh breeze from sea and small the flowers in the air.

"Beauty and Melancholy" by @betzaelcorvo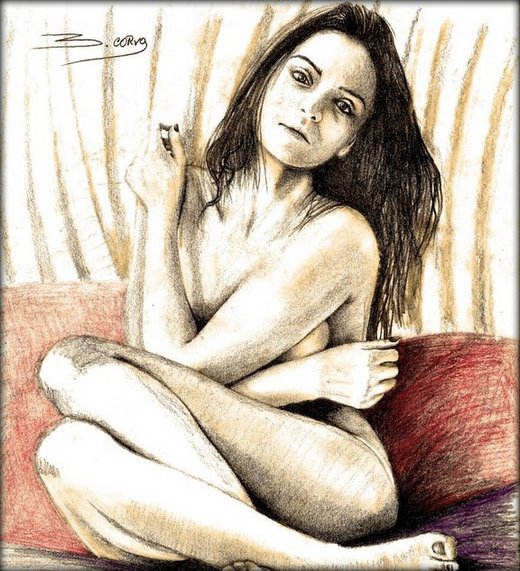 @betzaelcorvo has presented amazing nude model drawing, beautiful model, nice pastel tones have being chosen to create this amazing beauty of woman!

Castlecomer mines - sand sculpture by @ammonite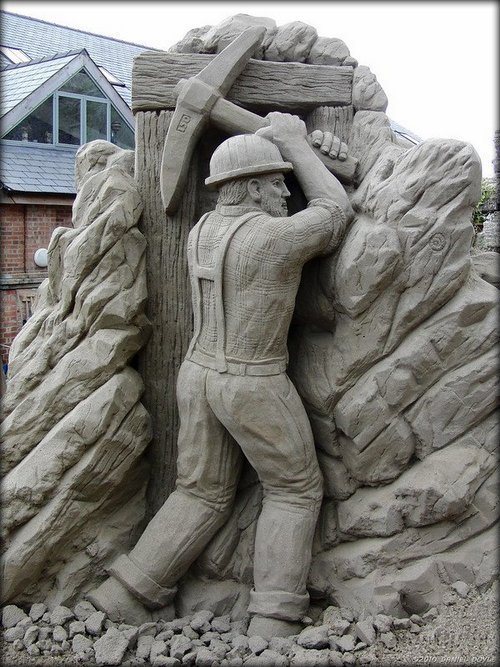 @ammonite is impressive Artists and I even call him Lord of Sand. He manages to create any motif from sand, everything is possible that you even can imagine until you see his works. In this one you can see a worker of coal mining, a lot of details like the relief of muscles of arm, the lines of his shirt, the shape of stones and wood. Very impressive and beautiful!

*
If you like what we are doing please support us and those Artists via giving them direct Upvote or joining "world of xpilar" community :-)
@stef1 and @myskye
*
---
CURATION TRIAL @worldofxpilar
---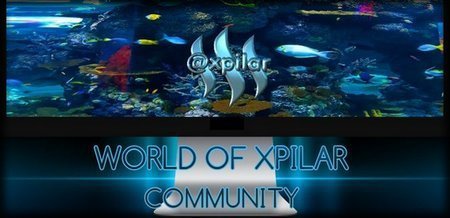 *
---
---

Litecoin : LUpfhNEjsfCXfjX21zo3hW3jYsdNAPgf2c

Ethereum : 0x1f3D5b5F315C97b7cb3b3d852a4a6CA9473A4DdD

Dogecoin : DRpuNZmjZbrkSzRKFeyKVza2DSvUks1Hpi

Dash : XejGN8iip9XtZotX3xThF1pnwCjU4xZhVD

TRON : TSUjtkDrSVpnighYXe48W6mZPUexdYxaR9
---
---