The best time for Power Up and use #club5050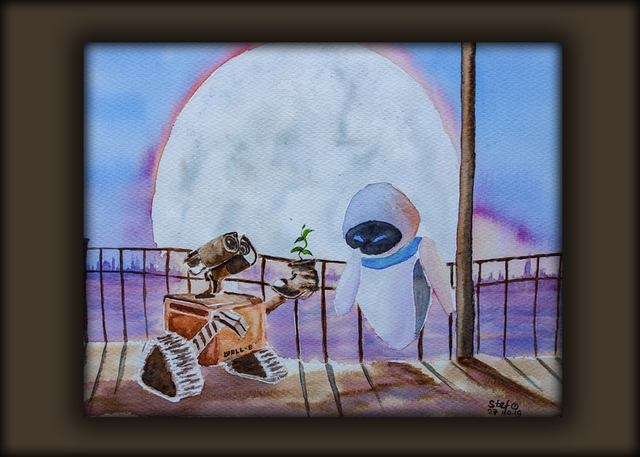 *
Hello my dear Steemians and Art Fans,
Some of you probably noticed that new tag #club5050, what the hell is it and why it became so popular?
#club5050
This is a new Initiative of the Steemit team to reward people who Power Up with extra Upvote from @steemcurator01 and 02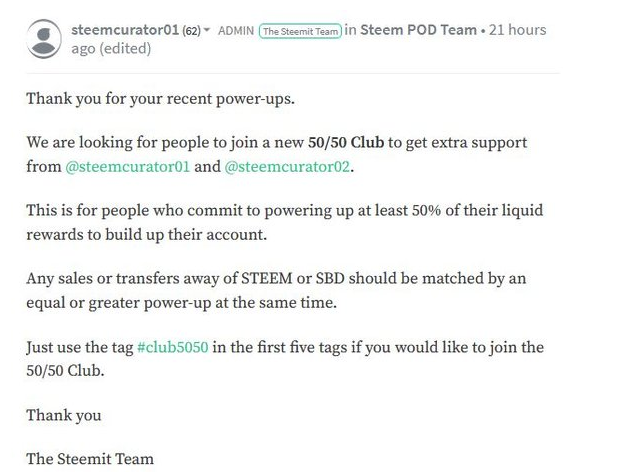 *
---
Power Up
---
Being a user on Steem and in order to become noticeable it is important to have Steem Power.
We all know that if you have little Steem Power like 50, you are invisible you can do original content and absolutely brilliant posts but you will get no Upvote until someone will discover you.
If you have so much Steem Power like one of the famous account on Steemit then you will have many people who will be mentioning you and wanna be your friend

What is the secret:
In order to be popular you should increase your Steem Power
You can either buy Steem
Or you can invest all the payout from your post into Steem Power
---
Power Up from External Exchange
---
Until very recently @steem-agora was only one who were supporting with his Upvote users who were moving Steem from external source and were Powering Up.
We have transferred 6500 Steem from external exchange and Powered Up @stef1 account.
---
Convert your Payout Steem and SBD into Steem Power
---
Why this Initiative started, we all see that there are some users who receiving big Upvote for their posts from Steemcurator Accounts and @booming accounts and what they do, they send the liquid Steem or SBD to external exchange and withdraw Steem. Their own account remain of the same Steem Power and they are still weak and dependent on curation support.
With Initiative of #club5050 the STeemit Team rewards people who invest and that is something that we all were waiting for very long time. It is a good time to reward the people who keep investing their own finance into Steem.
@stef1 Power Up statistic
This is the snapshot from our wallet, during last 4 days we Powered up all our Payout and converted SBD into Steem Power that allow up to Power UP 767,778 Steem
290,554 Steem to Steem Power on 12/10/21
388,964Steem to Steem Power on 10/10/21
88,260 Steem to Steem Poweron 08/10/21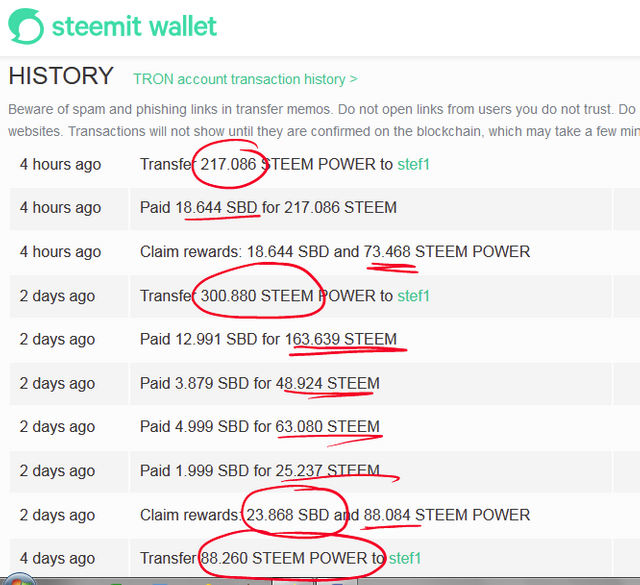 *
---
Who knows how long this Initiative will last, therefore, users please use this chance and Power Up use the tag #club5050 and get stronger!
---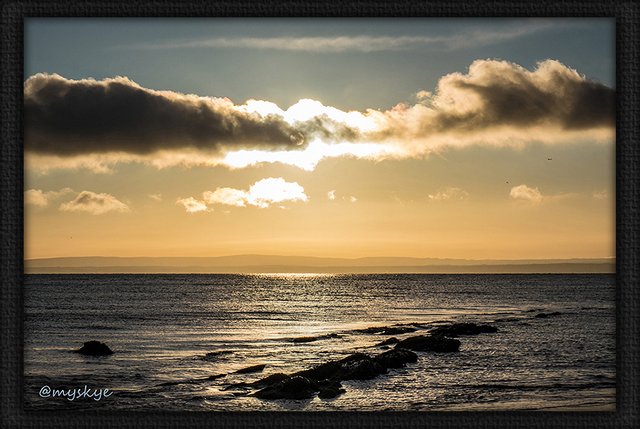 As always, @stef1 and @myskye

*
---
CURATION TRAIL @worldofxpilar
---