Steeming for beginners or how to survive your first months. Club#100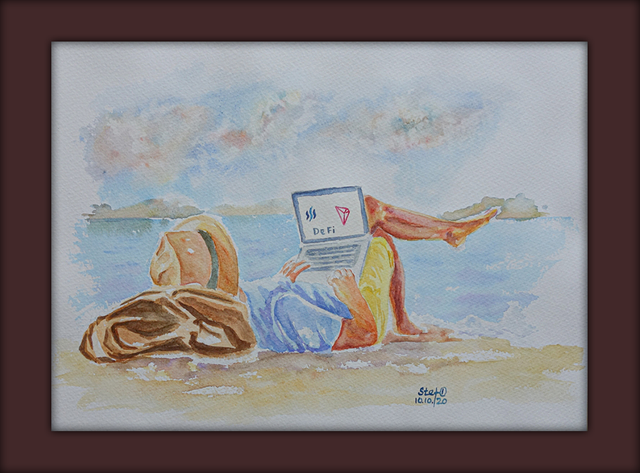 DeFi by @stef1
*
Hello dear Steemians
My week was very busy with 3 long days of work when I was coming very late and actually only what I wanted to do was go do bed. Now it is my weekend and hope that it will give me time to recharge and to catch up on some stuff.
Few days ago @marochka our new user caught my attention with a question when answering one it brought another one while trying to guide and explain her how Steemit works I noticed that there are always a problem with understaing of Upvote Power and Post Rewards.
That is why today I decided to do, hopefully simple guidance for those who recently joined Steemit and can't find the way to success.
---
What I need to know to survive first months on Steemit?
---
When you join Steemit, there are two important things you should know:
what is going on with my account and that you can see very well using Steemworld program:
https://steemworld.org/@stef1 this is my one, that means if you put your username after @ then you can see your account there: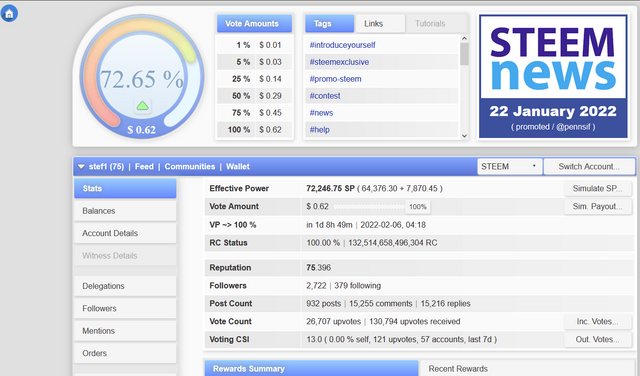 Your Upvote Power:
This is very important information that will allow you to know following: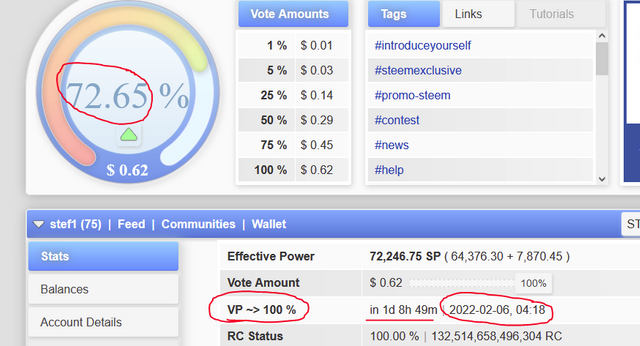 When you like someone and Upvote them then your Upvote Power will get down, normally it is fully charged is 100%. Looking at my you can see that it is 72,65%. That Power will get reacharged, if you look at the right lower part it is mentioned that you will reach 100% on 06/02/22 at 04:18
Knowing that you can plan when you will Upvote and how much% you want to give.
when creating a Post you can choose how you want to set up your payout:
Payout: 50% SBD/ 50%SP. Doing that at the end of day 7, you will receive Steem Power that automatically will go to your Steem Power, you will not see it. SBD you have to exchange to Steem Power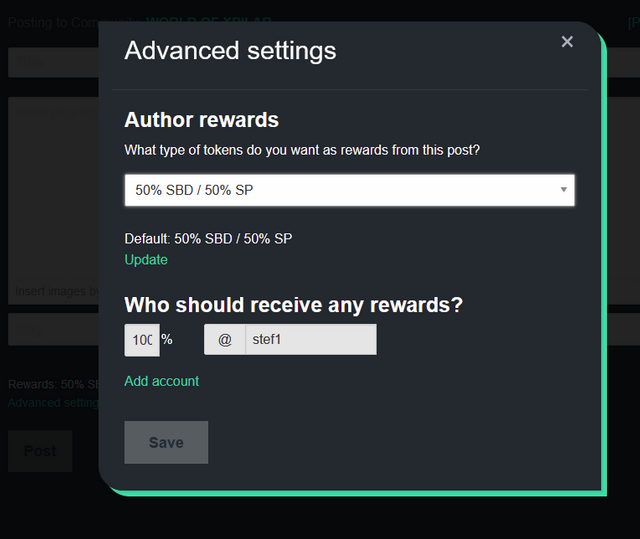 Doing that you can play the game "Power UP" clubs:
if you exchange your Steem Dollar to Steem and Power Up everything, then you are eligible to #club100
if you Power Up only 50% of it nad withdraw the other 50% theyn you are eligible to #club5050
if you Power Up 75% then you are eligible to use #club75
That means you can use the appropriate tag and you maybe seen by Steemcurator01 or 02 accounts.
 
---
The other settings that sometimes used:
---
Decline Payout, that is often if you are posting one post and you think that people should not Upvote you and that is just for general notice: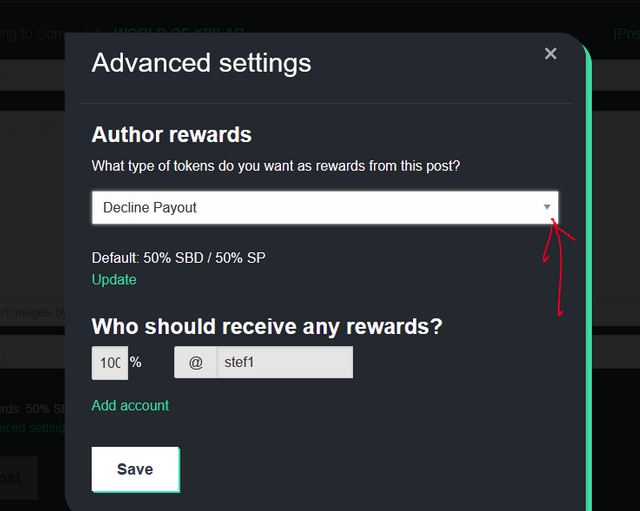 But sometimes when you do not want to have hassle with exchanging SBD to Steem and Power Up then you can set up 100% Power Up then your payout automatically will go to Steem Power.
But in general you will get better payout when you are using set up 50%SBD/50%SP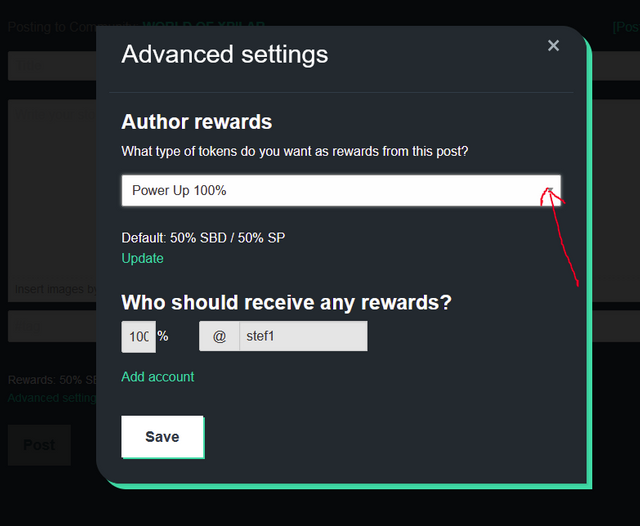 ---
What to do in order to be seen:
---
When you post write something about and make sure that it is interesting for readers, because it is a blog and it is easy to recognize how much time the user is putting into their blogs. If you do not appreciate your own blog people will not do it.

Write comments to the posts of others, although sometimes we are busy and have no time but try to do it regularly and give appropriate replies not only couple of words. Doing that you will communicate with people and attract their attention. Also, we all like to receive comments to our posts why hten not to write nice comments to others.

Take part in contests that can give you some topics for posting first couple of posts while you are just learning.
I hope that gave you some impression of how to survive first few months on Steemit and if you want to try go ahead and you may find it addictive :)
---
@stef1 Power Up
---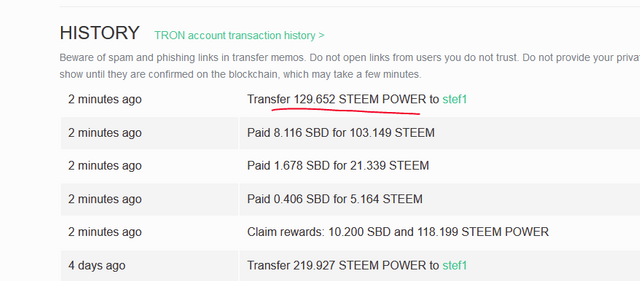 *
---
CURATION TRAIL @worldofxpilar
---