My ArtVenture: Acrylic painting "Light at the end of a tunnel"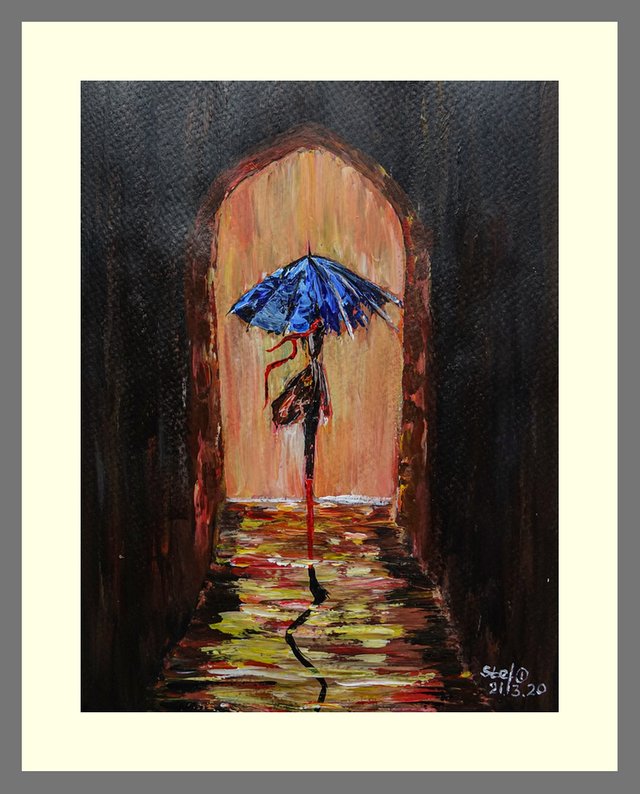 "Light at the end of a tunnel" by @Stef
Hello my dear Steemians and Art Fans,
*
It is very weird to have this new situation many have moved to Hive, nevertheless looking through the system today we noticed that there are still those ones who have no idea what is happening and why they have not receiving a support as they have had before.
Again, there might be many different reasons, people are too busy, some of them working had as they belong to the critical professions who have to work despite of COVID-19 crisis and there are others who live in developing poor countries and here on Steem they received their support, they were financing their lives with Steem the crypto that helps them through the hard time.
After having discussing with my hubby we decided to post in Steem too, so long our friends are here, the people who have nothing to do with the conflict around and just posting their thoughts, their Art and photography.
We are aware about the possibility that with time everything may change in either way, Steem may get abandoned and die or it will survive and still be active, may be less than before but who knows. If we would be able to predict the future, then our bank account will be full and most probably we would live in somewhere in nice and warm place, with big house at seaside.
We have worked hard for last three years and were rewarded for our regular contribution with Steem. We do not like to leave Steem now, even if later we will not post we will keep Steem what we have and will not sell it.
Therefore I wanted to share my work today with my friends here on Steem too.

My step-by-step process: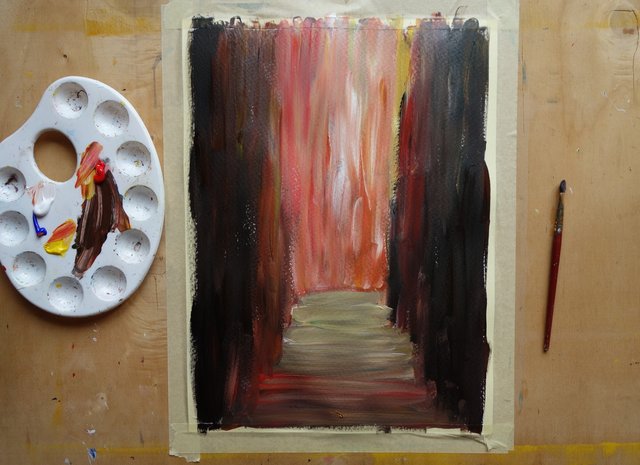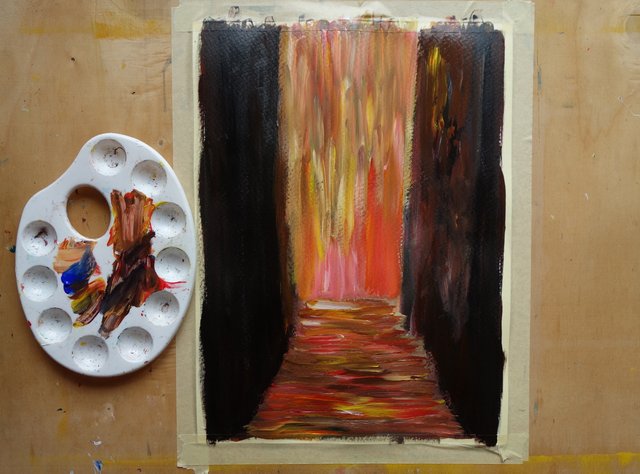 The finished painting: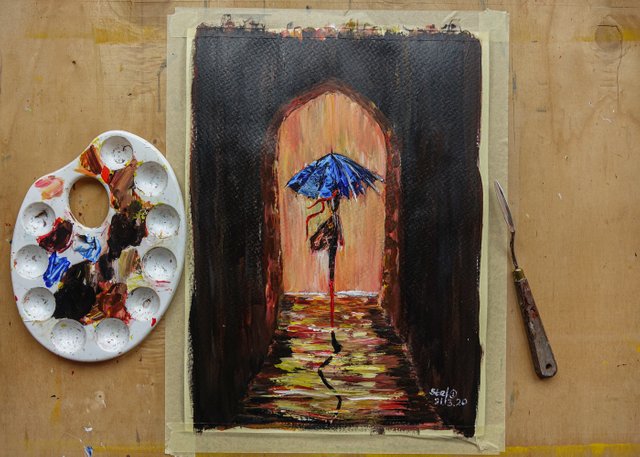 Acrylic painting "Light at the end of a tunnel" by @Stef
Textured acrylic paper 30x40 cm, paper weight 200 gsm, acrylic colours, flat and round brushes and palette knife

---
---

*
I hope you enjoyed my post and thank you for viewing :-)