A Better Life with Steem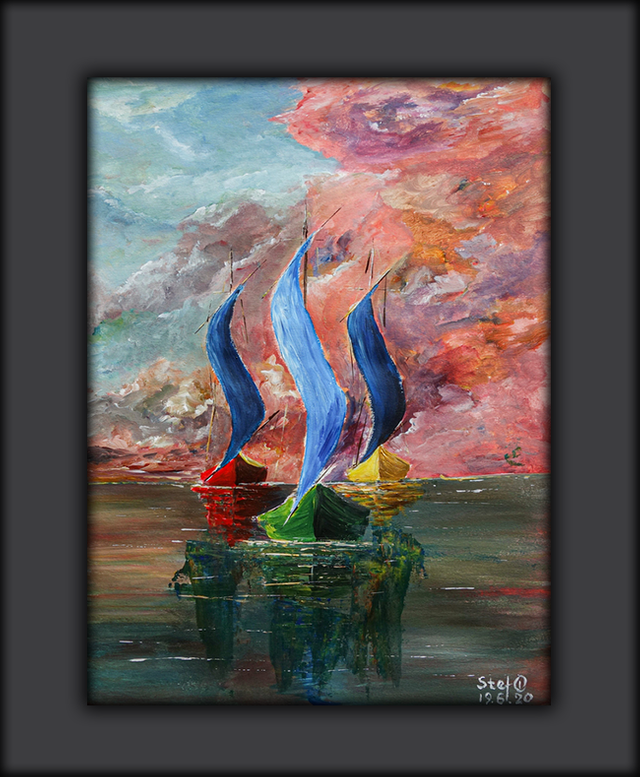 *
Hello my dear Steemians and Art Fans,
Today I wanted to write some of my thoughts about Seem and share with you how we can reach better life with Steem.
I hope with this post many of new users who recently joined the Steem blockchain may understand that it is not the place where you immediately earn a lot of Steem just because you joined it. No, it is a place that rewards you but you have to put a lot of efforts and time in order to get through and establish yourself on Steem.
---
Have an idea and work hard if you want to succeed
---
Let't go to the beginning I wanted to tell you about our project @art-venture, it was created in 2017 when we saw that Artists on Steem undervalued and we wanted to create a space where we could showcase them.
If you are from beginning on Steem you know that there was a project @fundation that was giving delegation to new projects as well as continuous upvotes for those. When we applied for support of Art and asked for delegation it was then rejected.
We had nothing else as to refer to Steemians in open post and received Delegations from our friends:
It might be difficult to believe but this is how it was looking our magazine posts: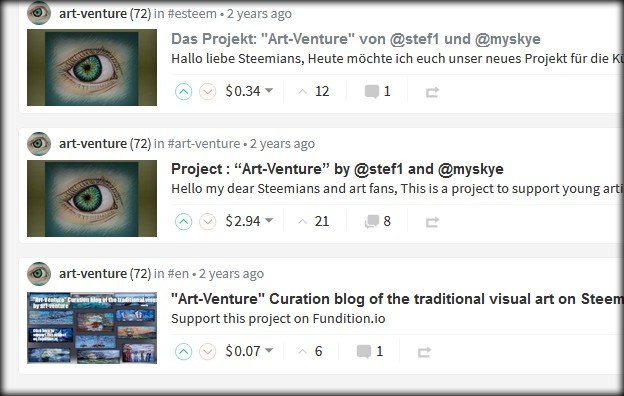 But one day we have this message under our post

Those words were like the prophecy and looking into future. @xpilar saw the potential success of the project as well as @slowwalker both became our supporters and you can see where we are now

Why I am talking about that now?
In my opinion, now it is the best time for the users to build up their blogs and Steem Power. You may ask how:
In the past we all had to work ourselves posting with the hope that some "whales", "dolphins" or curation projects will notice our post. There were no guarantee that someone will visit our posts and we could not call someone and say:
"you have not visited my post and it is going to expire"
I think if we had such opportunity we would be really happy.

There are so many chances for you Newcomers and all users in general to receive an upvote from multiple curation accounts if you:
As newcomer go through the newcome achievements organized by Steem Greeters with availability of disord.
Users have their country representatives who they can approach to get guided in the appropriate communities
How take part in contests, that will help users to be visible for others and to be a part on that community who is running contest
Daily posting for example your daily routine as Diary post, that definitely will be visited by Steemcurator accounts
Now in October there are Cryptochallenge with daily high upvotes for good quality posts
Look at all these opportunity and tell is it not a great time for users of Steem to build up their accounts, their Steem Power and to make friends.
---
Why the Steemit Team is supporting the users
---
We may all think why the Steemit Team is supporting people and their communities with upvotes and encourage for 100% Power Up and not to do Power Down?
We all here on Steem because we hope that the price of Steem will go up at least to 1$ per Steem and we all benefit from it. We need more users with stable, firm and relatively independent accounts. So that we can support each other, our friends and community members and not only to wait until @steemcurator01 will come with his Upvote.
If people will do Power Down then the account will remain weak and the price of Steem will not get up.
Of course for those of us who are on Steem just for blogging and not financially dependent that is probably easy to say. But the others who joined Steem for financial reason may not feel comfortable with that as they need Steem for their living.
Many established users on Steem platform unfortunately have moved to Hive, but that is past and now those of us who still decided to remain have to try to do our best and support those who are still here. Again it will take some time till these accounts will grow and get stronger.
The users should not forget that we all need support of each other too. Sometimes when I see that some users Upvote Power is above 90% that makes me surprise why those users are not using they Upvote Power. It will be recharged in 24 hours.
Our Upvote Power is most of the days between 76-86% because there are so many of you who we upvote and usually we give our 100% which is not really much but that is all we have.
---
How you can contribute to the strong future with Steem
---
Users if you really want to have strong Steem blockchain and to have more people joining the platform, then:
be active: upvote bloggers if you like their posts
do not leave your Upvote Power not used
Comment the people whose posts you find interesting so that they feel that someone there reading their posts
Build up your Steem Power- it is good time and enough support users around you.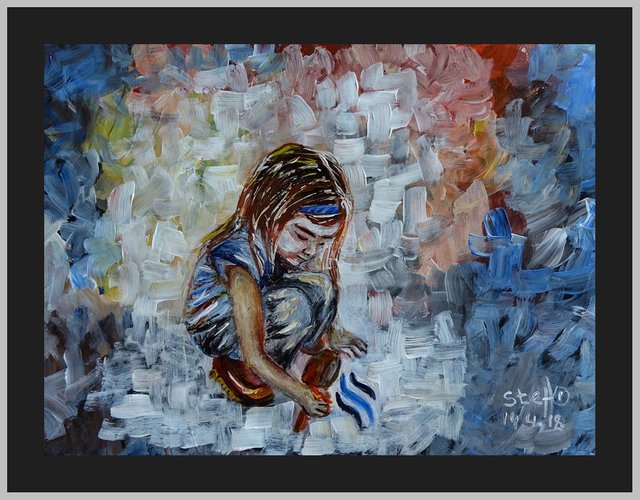 We wish you all the best and strive to your goal!
---
I hope you enjoyed my post and thank you for viewing :-)

*
---
CURATION TRIAL @worldofxpilar
---