DONATION for TURKIYE Earthquake
Hi everyone, today is a very bad day in my country Turkiye. A devastating earthquake of 7.7 magnitudes hit southeast Turkiye at 4:17 am. The earthquake, which is the epicenter of Kahramanmaraş was felt strongly in 10 provinces around it, and a total of 6217 buildings were destroyed and 2379 people died. 14,483 injuries people were reported. Unfortunately, these horrific numbers are expected to increase. Because there are still too many people trapped in the wreckage.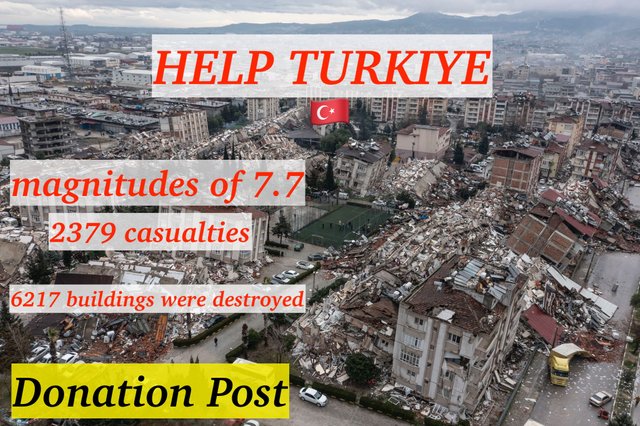 Source 1
About 10 hours later, another 7.5 magnitude earthquake occurred in the same province. There were earthquakes up to 6.5 in Gaziantep, and severe aftershocks occurred in the vicinity. It was reported that the earthquake was declared as Level 4 under the Turkiye Disaster Response Plan, and the Ministry of Foreign called for international assistance in the field of urban search and rescue. A 7-day mourning was declared across the country.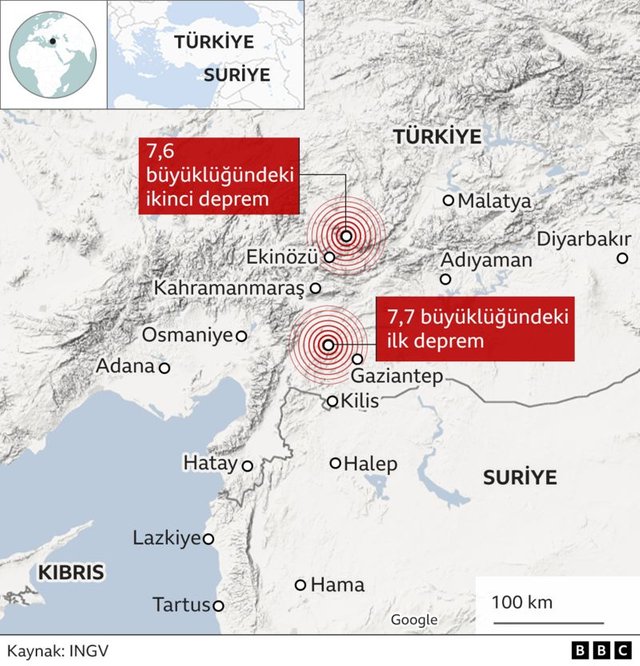 Source 2
It is very sad what we see... The screams coming from under the dent, the wail of those who are looking for his family, the buildings that continue to collapse are like hell. It's very sad to look at the photos and videos, I'm attaching a few for you to see the environment.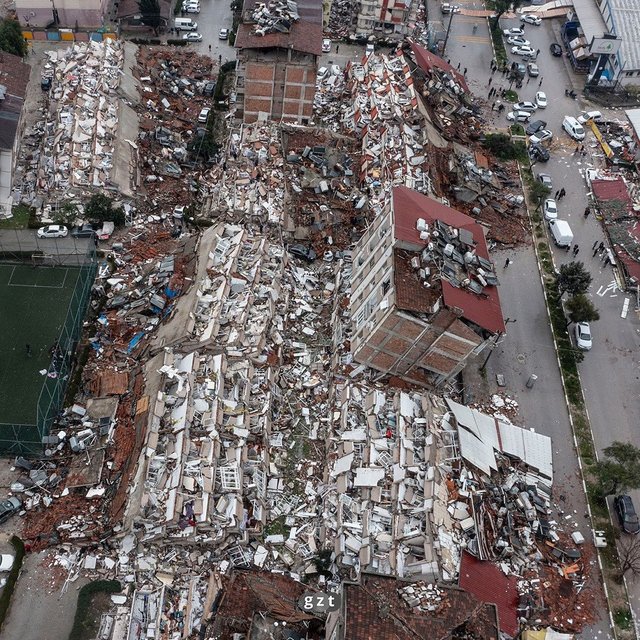 Source 3
A lot of help is needed as the earthquake was both very severe and affected a very large area. Aid trucks from all provinces of our country have started to go to the region. You can find information for donations here.
DONATION
AHBAP: One of the most active and voluntary networks, active in the affected regions: https://ahbap.org/bagisci-ol
AFAD: Turkiye's official disaster and emergency management presidency: https://www.afad.gov.tr/depremkampanyasi2
AKUT: Voluntary search, assistance and rescue organization: https://www.akut.org.tr/en
I also want to draw the attention of @steemcurator01, @steemcurator02, @hungry-griffin, my community WOX, @wox-helpfund and my dear friend @stef1
I will also donate all proceeds of this post.
Thank you.