My best photos of 2020
A bit late to post those here maybe, but I thought I'd still share my best photos from last year. I haven't posted on Steemit for a while because I couldn't reach many readers. I thought I'd give it one more try here in the group though.
So back to the topic of this article. Despite last year not being much of a travel year, I managed to complete three travels to other countries. The first two travels I completed just before the first lock-downs started in Europe. And the third journey took me down to Sardinia in September.
You will find articles here in my profile about each of those travels with dedicated photos and videos. In this article though, I want to share my five favorite photos from last year with you.
Berber
This photo took a lot of planning and per-visualization. When I first visited the Sahara back in 2019 I already had the idea for such a photo, but I didn't know how to plan it. The second time I visited the area, I was leading a photography workshop and together with
Wild Morocco
I planned this photo shoot for the second evening we spent at the camp.
The conditions couldn't have been better with the wind blowing sand through the air. I had scouted exactly where I wanted the Berber with his Camels to walk and also the vantage point from which we would take our photos. It was essential to look down on the scene so we could exclude any sky. The afternoon sun did the rest for us, casting beautiful, long shadows across the dunes.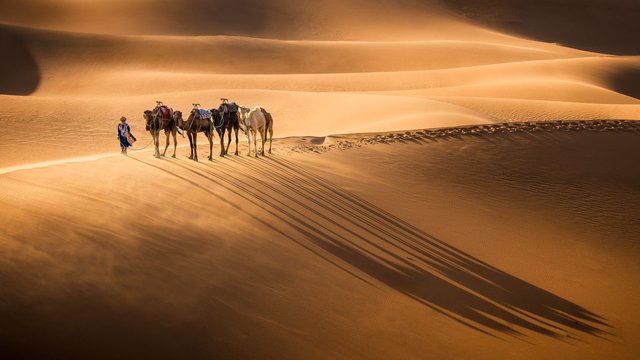 Essaouira Surf
Essaouira is Morocco's windy city. During high tide waves are crashing along the rocky shore beneath the ramparts. To get this photo I planned our stay for a day, where high tide would coincide with sunset. And what a beautiful sunset it was with the setting sun bathing the city in golden light.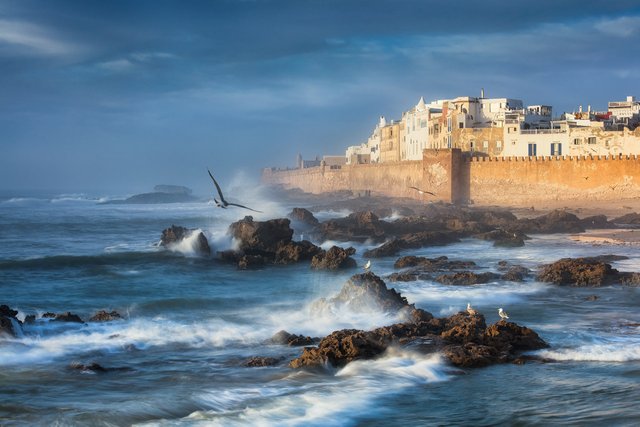 Formentor Lighthouse
Maybe my best photo from last year is this blue hour shot of Formentor Lighthouse on Mallorca. It's one of the most photographed scenes on the island, which didn't make it easy to come away with a unique photo.
At first I didn't want to take a photo of that lighthouse at all. But I'm glad I changed my mind. After one hour stumbling through the dark, climbing over sharp rocks I managed to find the perfect vantage point just in time for two cars driving towards the lighthouse.
The light-trails I captured were the icing on the cake and a necessity for this photo to work in my opinion.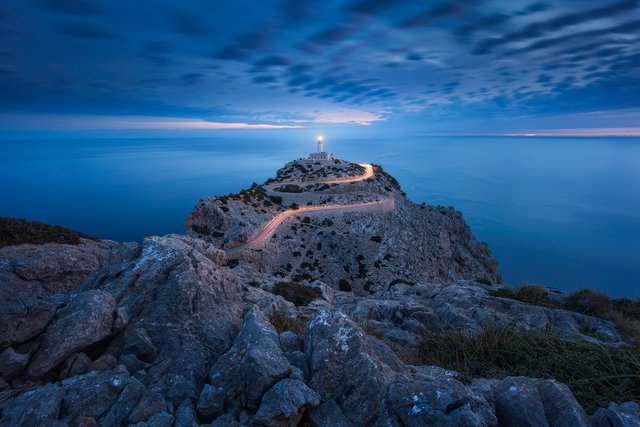 Eden
Visiting Sardinia in September was a great diversion from being stuck in Germany for the most part of the year. The weather was quite challenging for photography, with a lot of storms and rain. But on this day at Sardinia's east coast the mix of dark clouds and sunshine provided just the right ingredient for the photo I had in mind.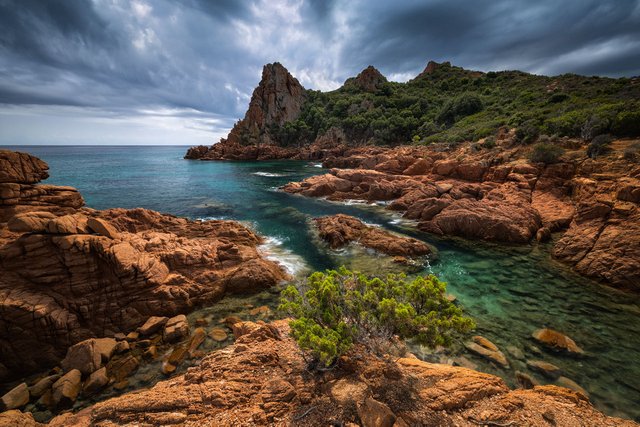 Enchanted
Finally a photo from Germany. I captured this magical scene at a local forest which I had visited more than 10 times over the last two years already. On this morning the conditions were perfect, with fog drifting through the trees while the light created a soft glow.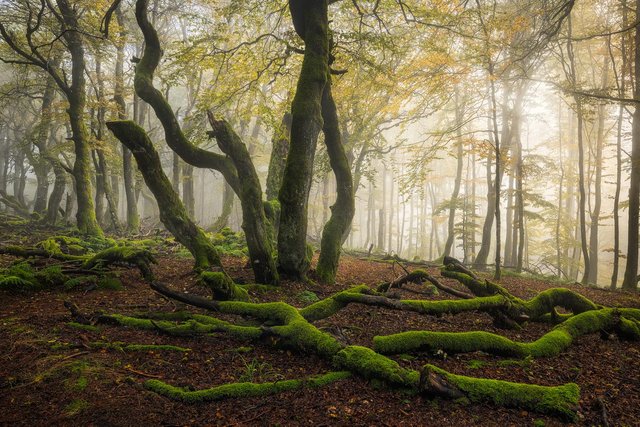 And if you are interested, I have also created a video where I explain in more detail why I think those photos work and I also show five photos that didn't work out.