CONTEST EXCLUSIVE WEEK XXI - COMMUNITY WORLD OF XPILAR | Type of wasp ropalidia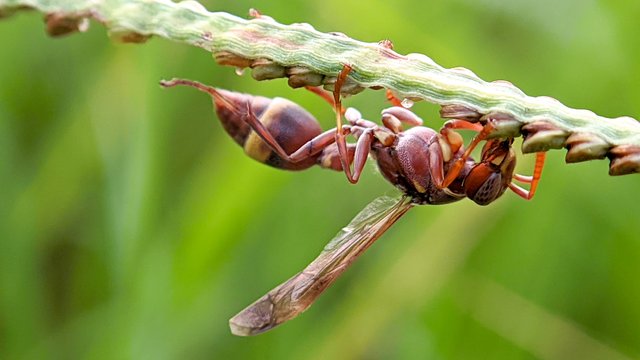 Ropalidia
---
Hello all ...
This time I want to participate again in the 21th macro photography contest held by Mod WORLD OF XPILAR @sultan-aceh and supported directly by @xpilar.
Today I want to post a photo of an insect that I found in the forests of Aceh, Indonesia. The name of this insect is the Ropalidia.
Ropalidia is a small type of paper wasp, the wasp Ropalidia Romandi is one of the founder species of the herd, meaning that new nests are made by a large group of workers with fewer inseminated females (the founders of laying eggs), while Ropalidia revolutionalis is an independent founder, meaning that each nest is built by one founding father.
This wasp is a bit difficult to find because this wasp is almost the same color as dry grass and dry twigs, luckily I found this wasp in a bush that is still alive and still green even though some of it has dried up.
And there are some photos of Ropalidia wasps that I can take, let's take a peek:
---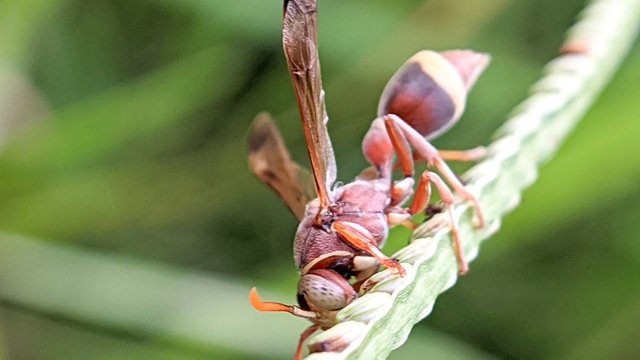 ---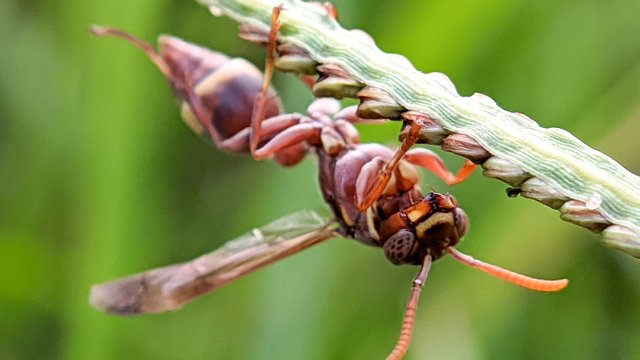 ---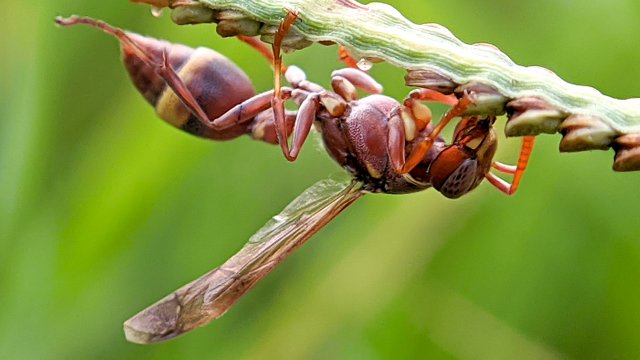 ---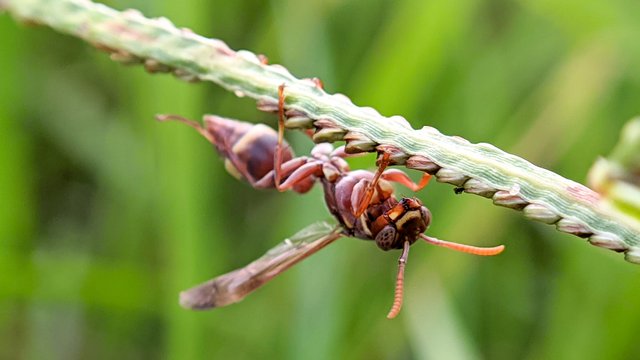 ---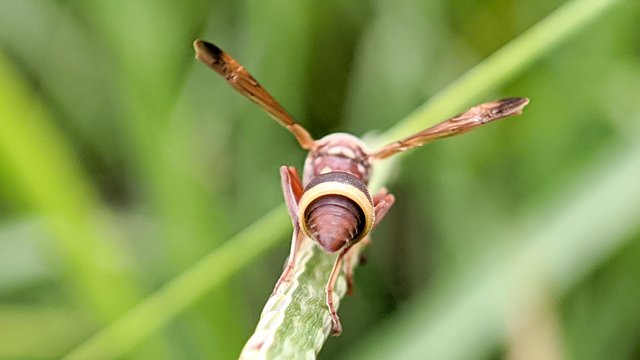 ---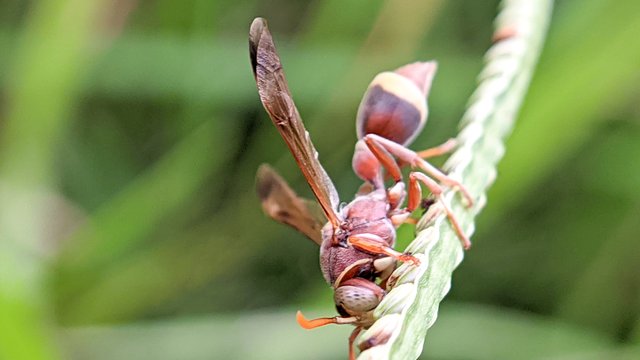 ---
that's all the photos I can take, I hope you are all happy and satisfied visiting my blog. Thank you.
Best Regards : @mata-lensa
---

---
| Photography | Ropalidia |
| --- | --- |
| Photo Location | Aceh Forest |
| Camera in use | Handphone |
| Photographer | @mata-lensa |
---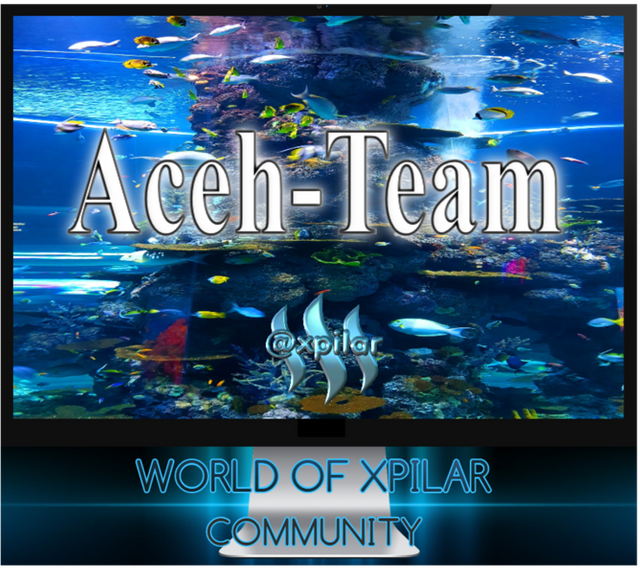 ---

---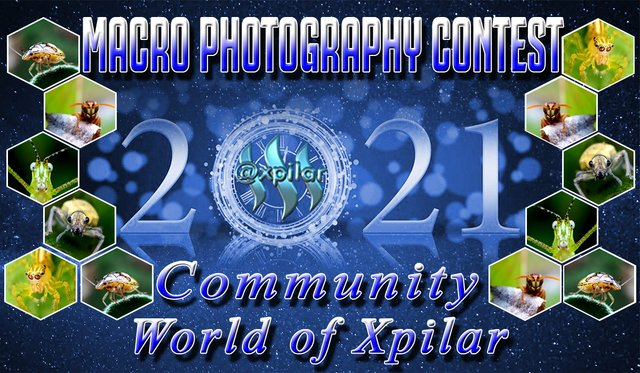 ---