You are viewing a single comment's thread from:
RE: Weekly challenge on Steem!!! Food photo / Week #18
Хочу всех поздравить со Старым Новым годом!!! Я люблю встречать Новый Год дважды! Жаль, что сегодня не выходной)) Присоединяйтесь! Будьте счастливы и успешны!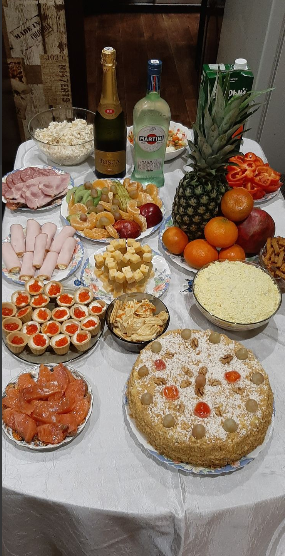 I wish you all a Happy Old New Year!!! I love to celebrate the New Year twice! It's a pity that today is not a day off)) Join us! Be happy and successful!