The first and last sighting - (your writing story competition(106) - by @jesuszoliz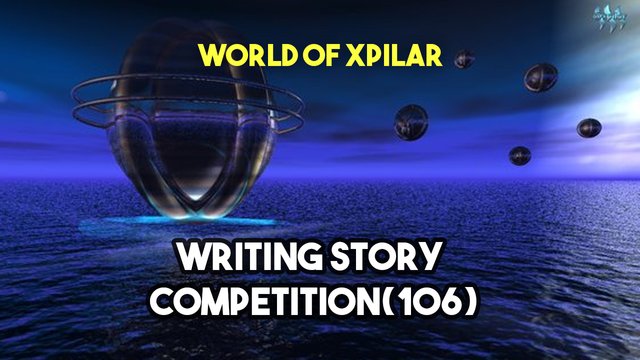 The first and last sighting
During the fourth world war the scholars dominated the planet. They lived in an unknown satellite that the human of that time did not even imagine. They used to be scattered around the planet in the form of conventional humans, but thanks to advances in technology they went unnoticed. It was sometime in the second or third decade of the 2000s. People had been contaminated with a virus that put the planet in check and changed the way the world worked. People were not going out, they were turning into robots and this was just the beginning. Most of the masses were locked up at home. The government took the opportunity to do what it could never do with the streets alone. By the second quarter of next year the disease increased abysmally and the vaccine had side effects in a large part of the population. Only a few people knew about it.
I used to take walks with my father in the Terracotta Ocean. My good father was an intelligent and fortunate man, he spent half of his life studying and the other half working hard. He saved enough to give me and my mother a quiet life. However, after the first depression, everyone started to take care of themselves and we were no exception. We went out only twice a week, one day for groceries as a family (my father, mother and me) and another day, while my mother went with my grandmother, I went sailing with my father. Thanks to an old contact my father had gotten a sailing license in case things got complicated, anyway that never happened, the authorities were absent, there were other kinds of issues and crime was the least of the problems.
It was a Friday. That morning I ate my breakfast between the artificial walls that emulated the day as most people lived in modern basements and went down to find my father in the laboratory. We did the usual: a movie in the morning, lunch together and preparations before leaving. Two hours later we were cruising in the usual place, and eerily, it began to get darker than ever before. They were large ships that looked like planets. They were moving fast and agile.
I managed to take a picture with my smart phone, my father got upset. We left as soon as possible and a while later, on the coast, my father was held and I couldn't see him anymore. The license was useless.
Since then my story has not been believed by anyone. Only my mother trusts my word. My addresses have been blocked, so everything I upload to the web is controlled. I studied for a long time with my father's lab books until I got enough information to fake a new address. And today I found a web page where they have a contest and my photo has been used to write stories. I ask anyone who sees this to believe me. Experiments are not a sham. We are all at risk. I hope you can help me.