Full moon · A visual story about full moon nights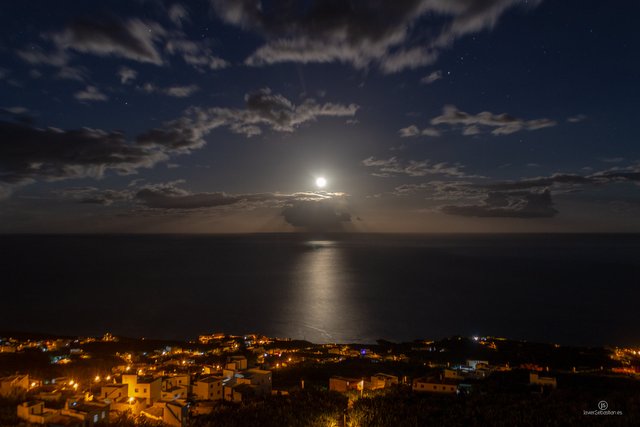 View in full size here


Luna llena · Una historia visual sobre las noches de luna llena
---
Hi friends:
On this occasion I want to share with you some pictures of nights with the full moon taken from my window. I didn't have to go very far.
Luckily, my room has a large window overlooking the sea through which a lot of light enters in the mornings and from there I can enjoy beautiful sunrises. But in this photographic series we are going to focus on the opposite: on the "sunrises" that occur on nights with a full moon, where our satellite rises over the horizon as if it were the sun itself.
I hope you like them.
Hola amigos:
En esta ocasión quiero compartir con ustedes algunas fotografías de noches de luna llena sacadas desde mi ventana. No ha hecho falta irme muy lejos.
Por suerte, mi habitación tiene un gran ventanal con vistas al mar por el que entra mucha luz en las mañanas y desde él puedo disfrutar de bellos amaneceres. Pero en esta serie fotográfica nos vamos a centrar en lo opuesto: en los "amaneceres" que ocurren en noches de luna llena, donde nuestro satélite sale por el horizonte como si el propio astro rey se tratara.
Espero que les gusten
Espero que les gusten.
---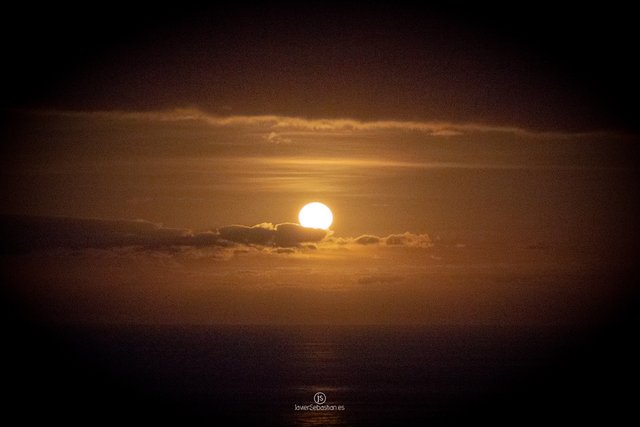 View in full size here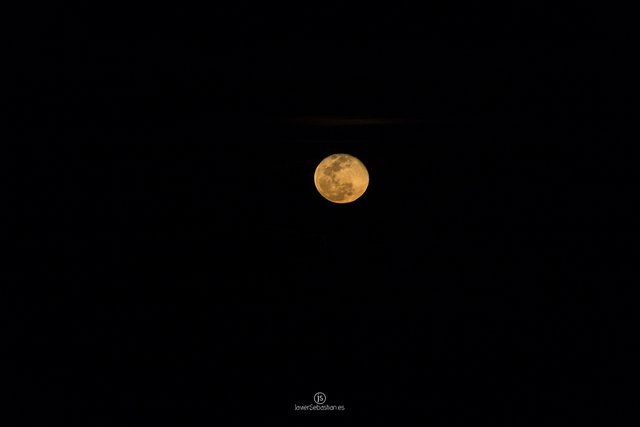 View in full size here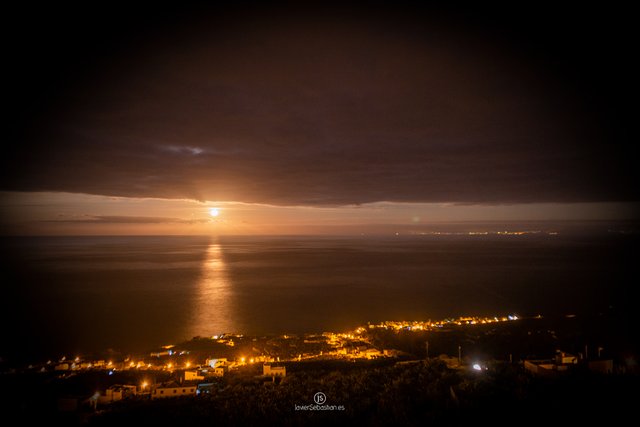 View in full size here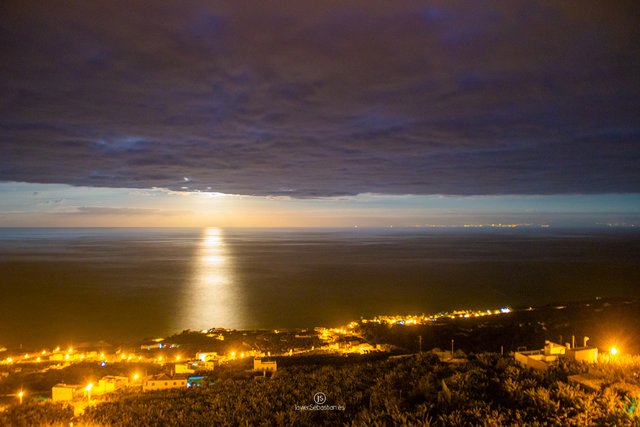 View in full size here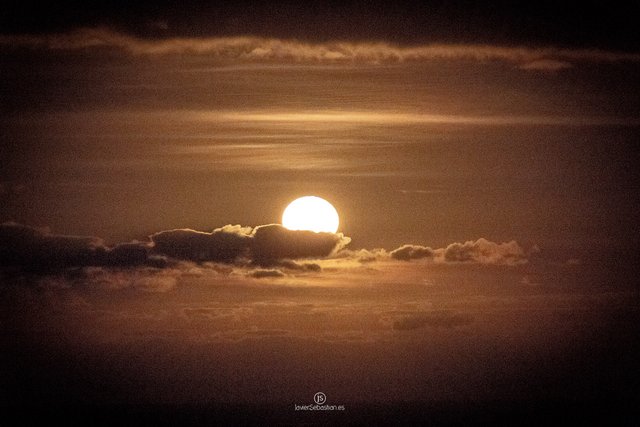 View in full size here


---
You can buy my works in hi-resolution digital format on Creary.net
---
---

Copyright: Javier Sebastian, Canary Islands. All my images are original.
If you want to buy any of my visuals, please drop me a message, I'm on Discord: JavierSebastian#5816

---
Coinbase | Facebook | Twitter | Instagram | Youtube | Invite me a Coffee | Patreon
---
I use this wonderful service to trading crypto coins.
I use these services to earn token while surfing the web. These are my referral links.


I use this service to PURCHASE and WITHDRAW to my BANK ACCOUNT. This is my referral link.