NEW CONTEST STEEMEXCLUSIVE WEEK XXI | Pulutan flower and some of its benefits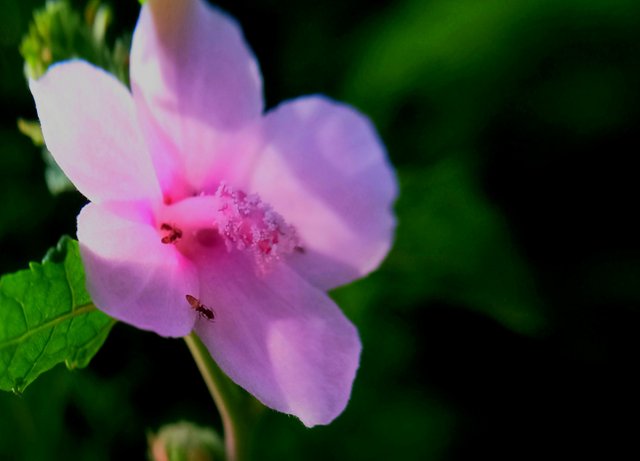 Hi all steemit friends... come back with me @girls-steem, how are you today? I hope everything is fine.
This time I want to participate again in a macro photography contest held by @sultan-aceh namely CONTEST STEEMINKLUSIVE-MACROPHOTOGRAPHY-COMMUNITY WORLDOFXPILAR, and this contest is directly supported by @xpilar who acts as Leader, and also admin from the XPILAR community DUNIA. Here I will post the flowers of wild plants, which I met in one of the forests of Aceh-Indonesia. Today I'm going to show you one of the pictures I took using macro photography techniques.
Pulutan plant (Urena lobata), commonly known as Caesarweed or Congo Jute is a plant that grows from 0.5 meters (1.6 ft) to 2.5 meters (8.2 ft) in height. The trunk is covered with tiny purple star-like hairs. This plant is often considered a weed and is widespread in the tropics, including Brazil and Southeast Asia.
This plant grows with a single stem and densely branched
Pulutan plants have medicinal properties that rarely people know, pulutan plants usually grow on roadside bushes, yards, gardens, on the edge of forests and others.
In English this plant is known as Caesarweed while the scientific language is urea lobata.
This Urena lobata plant has a sweet taste, in Indonesia many people think of this plant as a wild plant and only used for animal feed, even though people know that this plant is very good to be used as herbal medicines for various types of diseases, but Unfortunately, many people don't know about it.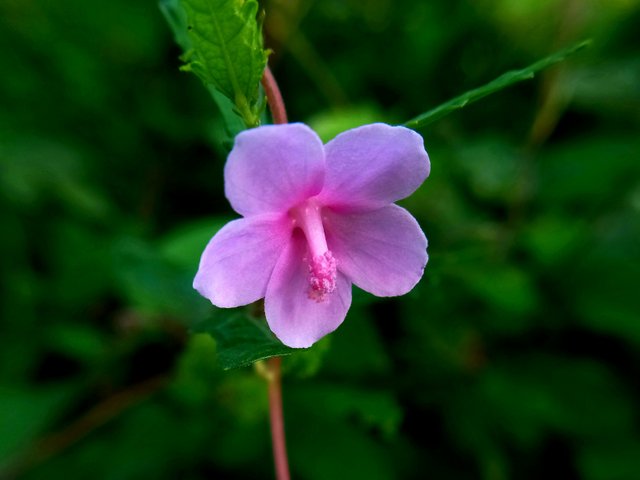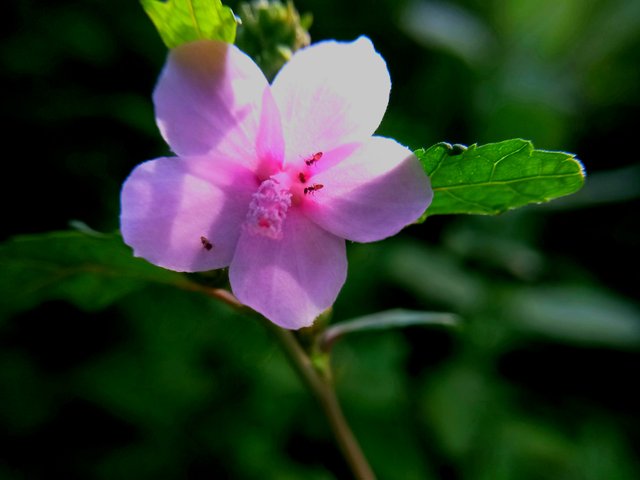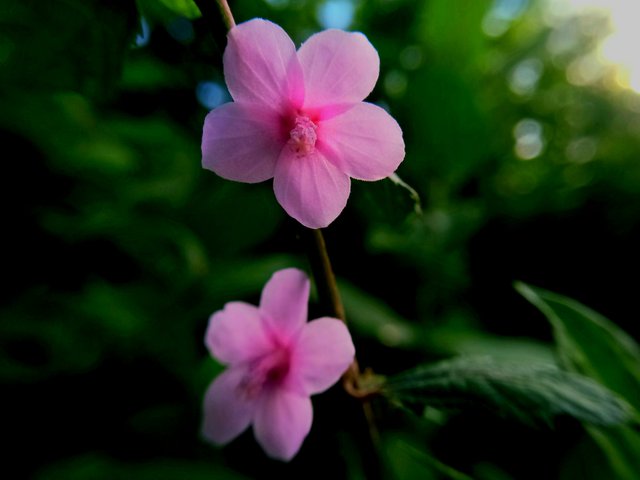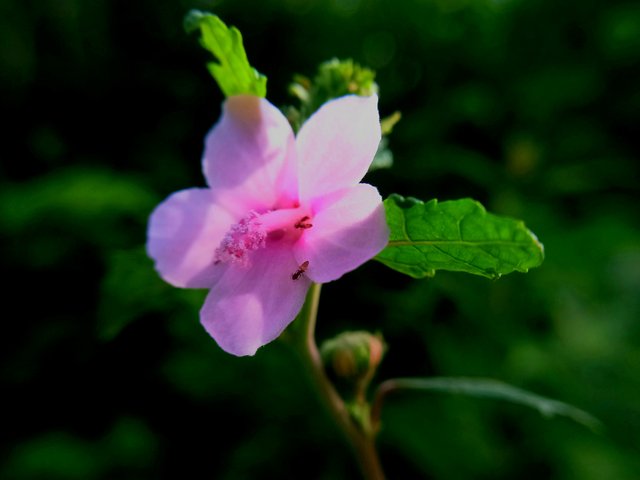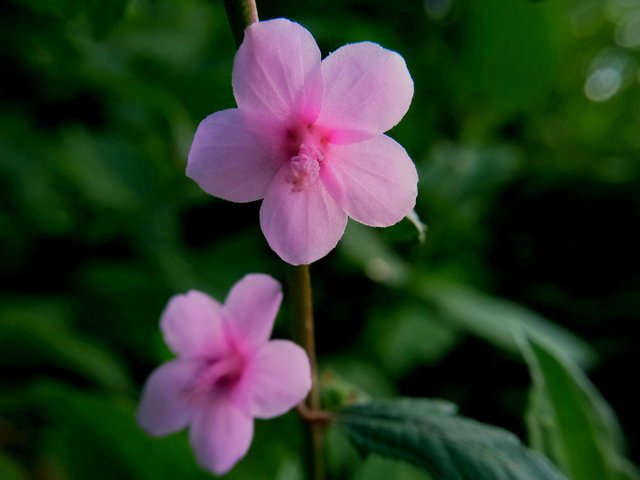 Here are some of the benefits of this pulutan plant as herbal medicines that can cure diseases such as:
*Pulutan plants are efficacious for treating intestinal complaints, colitis, bladder, stomach pain, diarrhea and dysentery.
*Pulutan plants are useful for colic pain medicine sakit
*Pulutan plant is used to cure gonorrhea.
*Pulutan plant for fever medicine.
*Pulutan plant as a medicine for malaria.
*Pulutan plant is useful for external medicine for fractures, wounds, mastitis, skin diseases and snake bites.
*Pulutan plant roots for rheumatism, lumbago, colds, dysentery, enteritis, goiter, digestive disorders, vaginal discharge, malaria, rheumatism and tonsillitis.
The twigs of the pulutan plant are chewed to treat toothache
Leaves of pulutan plant to cure pain, diuretic, skin protection, cooling, styptic.
The flowers of the pulutan plant are used as cough medicine, mouthwash for sore throats and expectorants.
The seeds of the pulutan plant are used for worming.
That's my post this time, thank you for visiting my block
thank you for your attention
regards @girls-steem
---
INFO
---
---
---
| Photography | Pulutan |
| --- | --- |
| Camera used | Samsung Galaxy A12 |
| Location Photo | ACEH FOREST |
| Photographer | @girls-steem |
---