STREET ART - A young man sitting in a field of sunflowers (100% Power Up / #steemexclusive / 7 photos)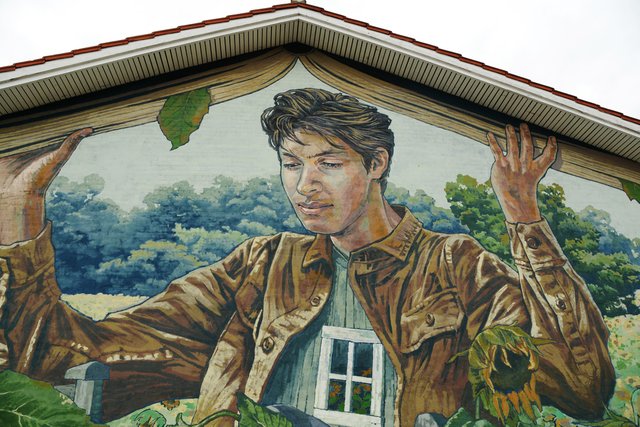 In August this year I was on a short trip to Denmark, visiting both Copenhagen and Helsingør, which is located only an hours trainride from Copenhagen. My main reason to visit Helsingør, was an exhibition on Kronborg Castle, but a walking tour, made me realize that this city has amazing street art.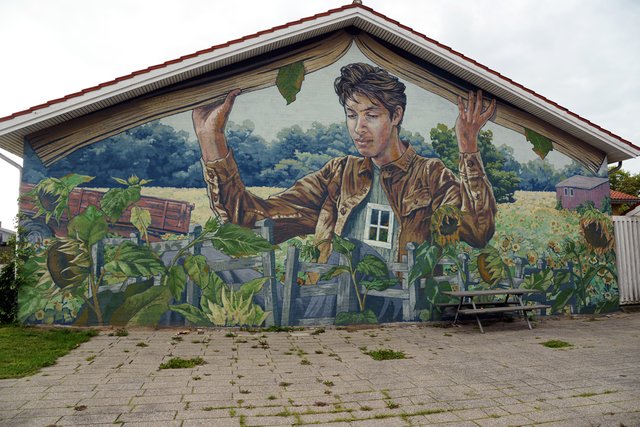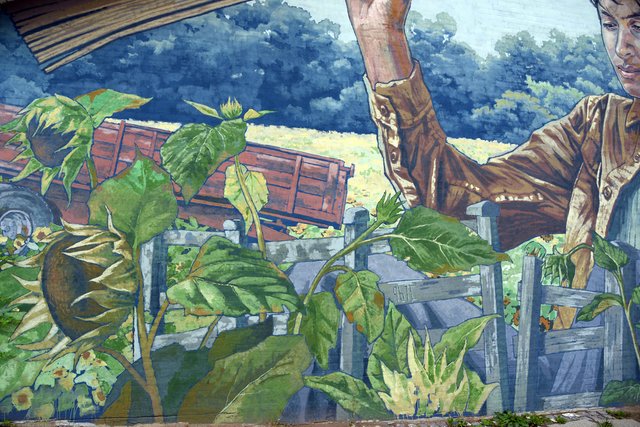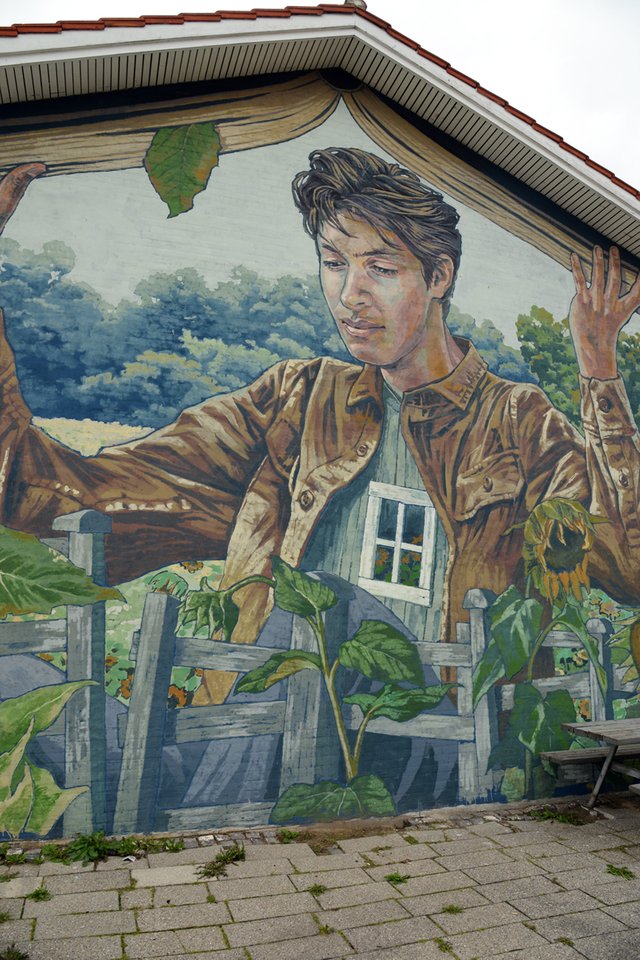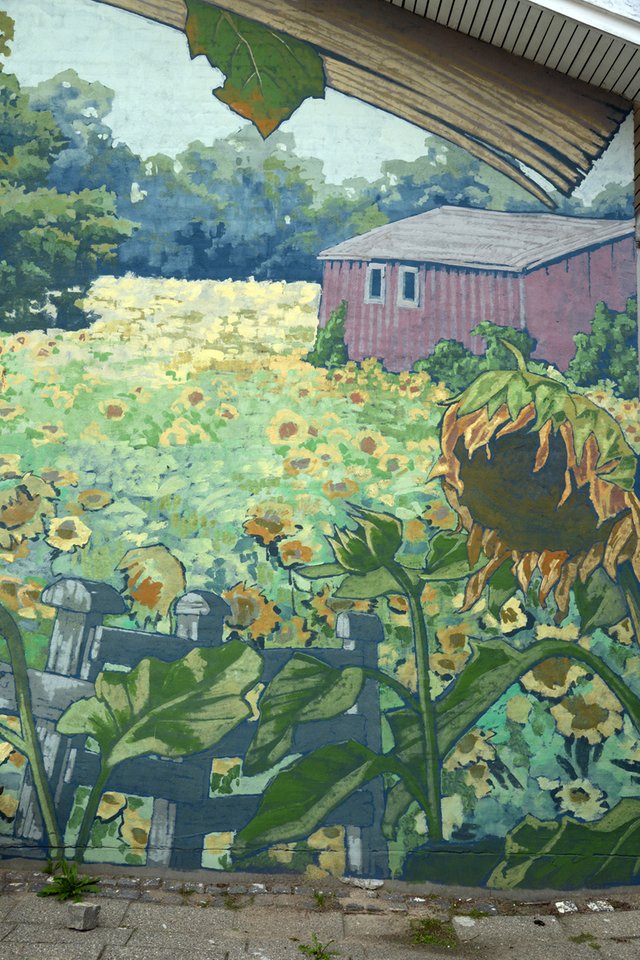 This large mural is painted on a building that houses a library. The title is «Under the Roof». I think this painting is perfect for a library. This young boy is sitting in a field of sunflowers, holding a book over his head. The roof is actually the book. The artist is Russian Rustam Qbic, who combines nature and knowledge in this beautiful piece of work.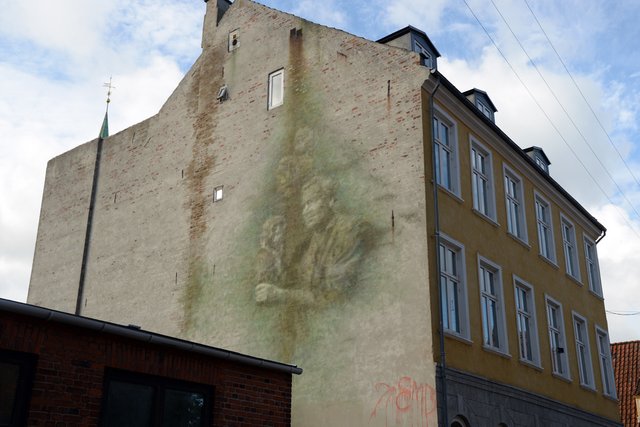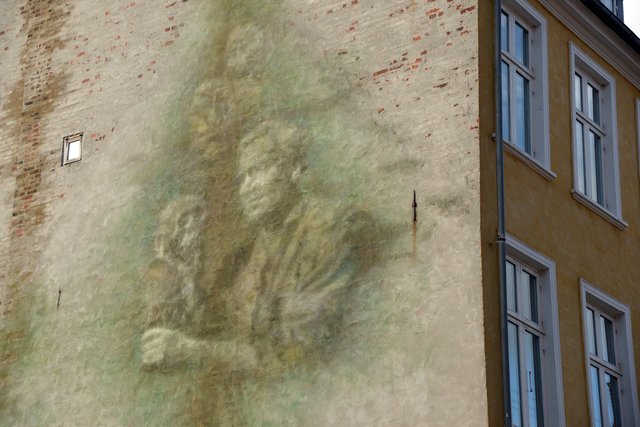 Kronborg Castle is located in Helsingør. This is a Renaissance castle from 1585 (the year it was completed) that had an important role troughout the history of Northern Europe. It's probably one of the most known castles because of William Shakespeare. He wrote the play Hamlet in the late 1800s and made Kronborg Castle the scene of the play. The city's historic walks are therefore often about Hamlet. This mural is one of them you will see if you follow a «Hamlet walk». The artist is Italian, Eron. He is a wellknown street artist. In this piece he uses Shakespeare making a mural of a person who looks natural, but still appears somewhat blurred or dissovled. The best thing about the street art scene in Helsingør, is that there are so many murals within the old part of town that I almost saw something at every turn of a street.
Please do follow if you want to keep up with my next street art. Any upvotes or resteems are hugely appreciated!
Latest street art post, check out :
STREET ART - A riverside walk in Malaga (Spain)
U.J
Kristiansand, Norway
All the photoes are mine, Ulla Jensen (flickr, Instagram and facebook)
Read about us? // Main page!
Latest content: Travel, Art, Food, Article, Poetry