Patua/Pattachitra Painting : An Indian Folk Art forms (Shri Laxmi:: Indian Hindu Community Goddess)
Hi guys
Hope you are doing well.
Today's #artwork is
Painting of Shri Laxmi:: Indian Hindu Goddess Sitting on an Owl and blessing everyone.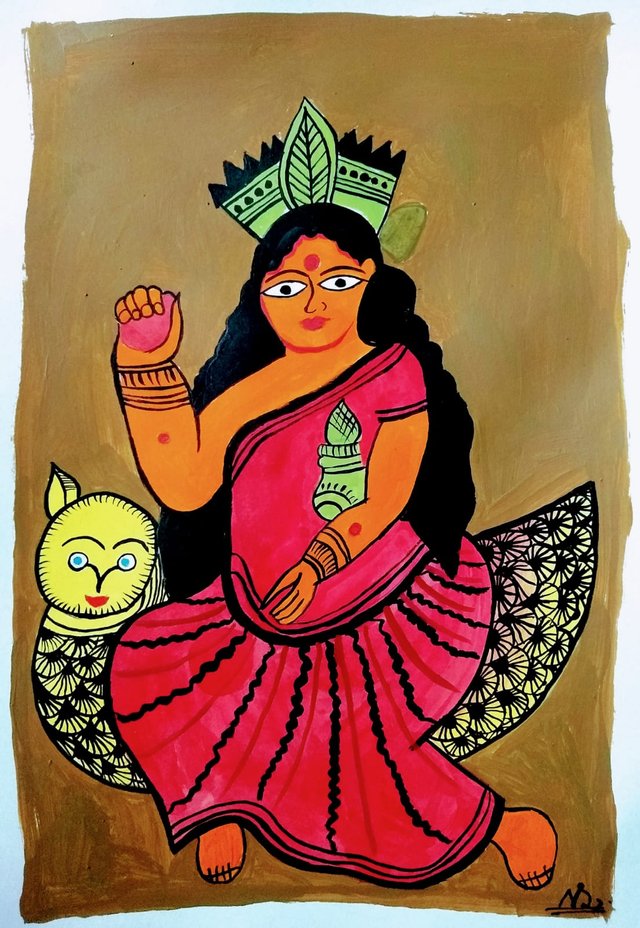 #Patua Painting:
Patua art or Pattachitra is a general term for traditional cloth-based scroll painting based in the eastern Indian states of Odisha and West Bengal. Patua painting of West Bengal combines storytelling, singing, and painting. Originally, they were painted as scrolls and were visual accompaniments to stories told through songs and ballads. Pattachitra art form is known for its intricate details as well as mythological narratives and folktales inscribed in it. Pattachitras are a component of an ancient Bengali narrative art, originally serving as a visual device during the performance of a song
An exquisite selection of traditional and famous paintings from India for Hindu Puja room, living room, bedroom, family room, hall, kitchen, lounge room, lobby, reception, waiting rooms, main entrance, study rooms. Hand-made by traditional Indian Folk Artists. Best wall art design solutions for an apartment, small & large houses, villas, restaurants, hotels, and offices. Price range from low budget to the most expensive genuine traditional Indian folk art. You can buy genuine traditional Indian paintings online from anywhere in the world, directly from traditional artists. Perfect online platform for architects, interior designers, homeowners, and officials, to bring that original authentic rich, and royal interior décor design ideas for your home, office, restaurants, hotel, community centers, government institutions.
Source::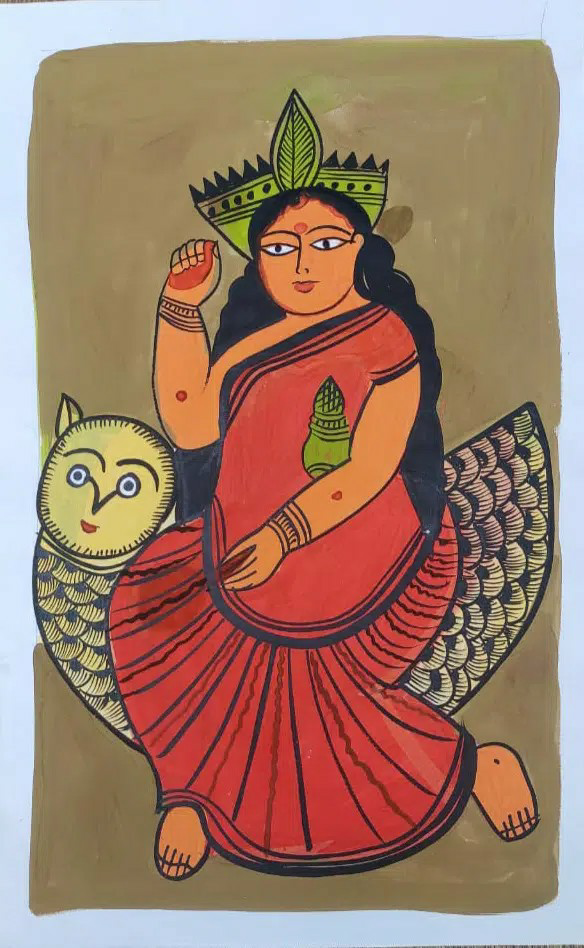 (https://indianfolkart.org/product/lakshmi-patua-pattachitra-painting-14-x-22/)
These are some pictures taken while making this #Painting::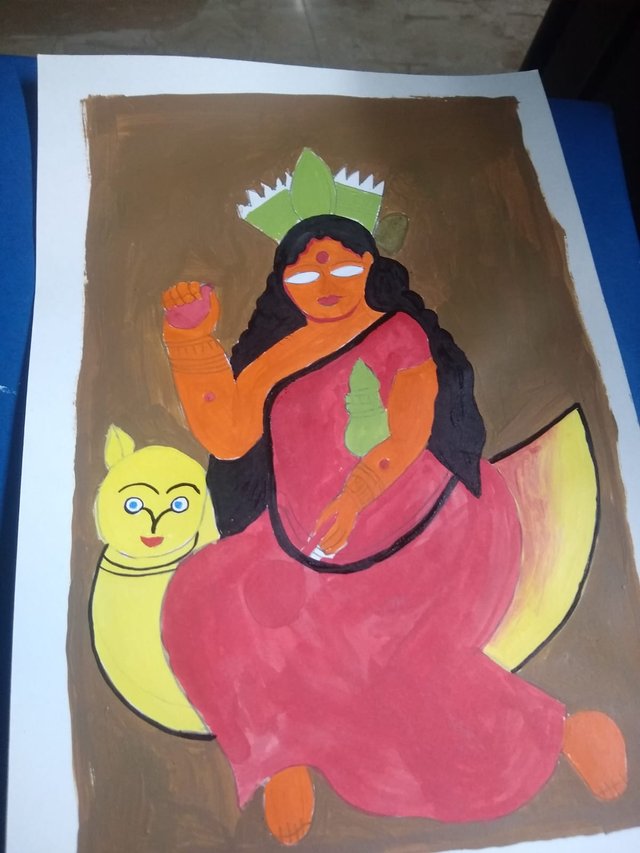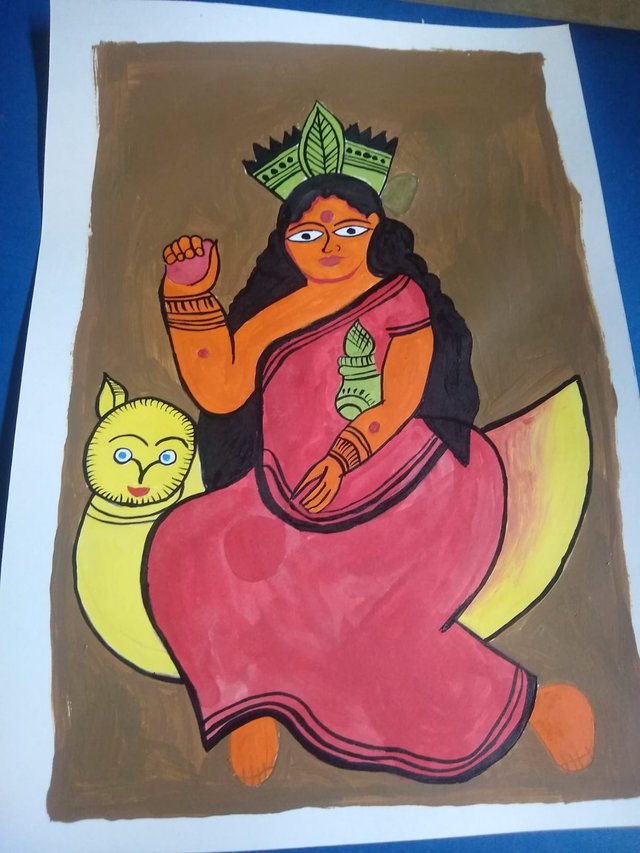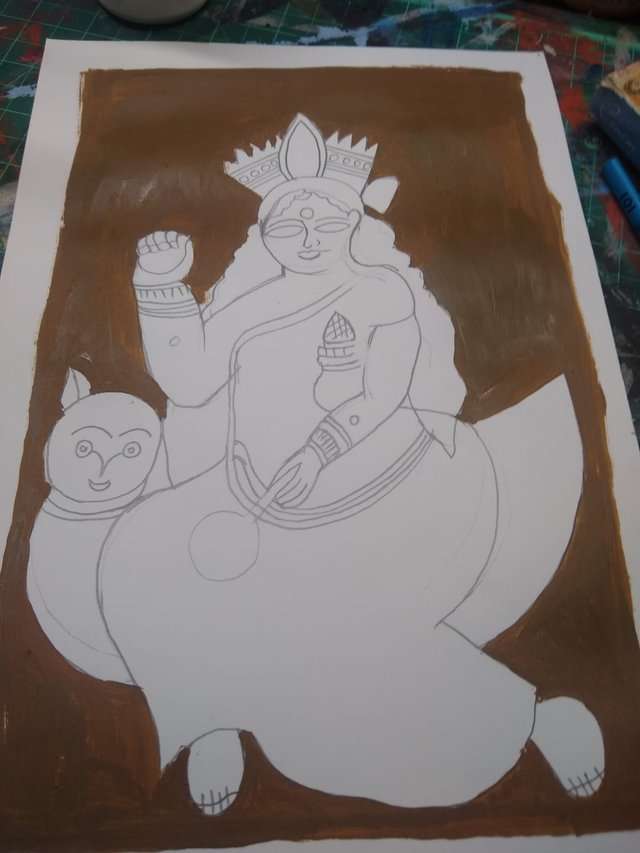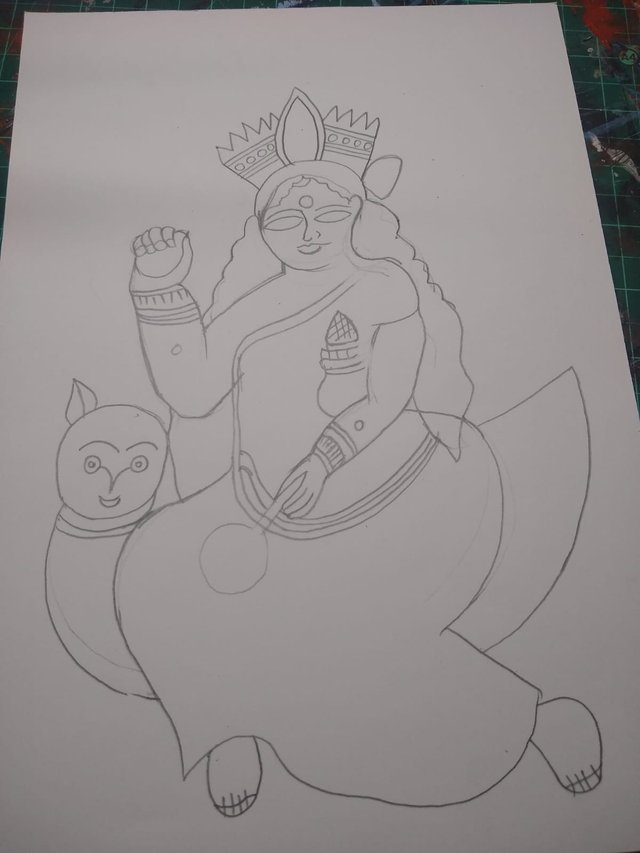 & That's the final one again::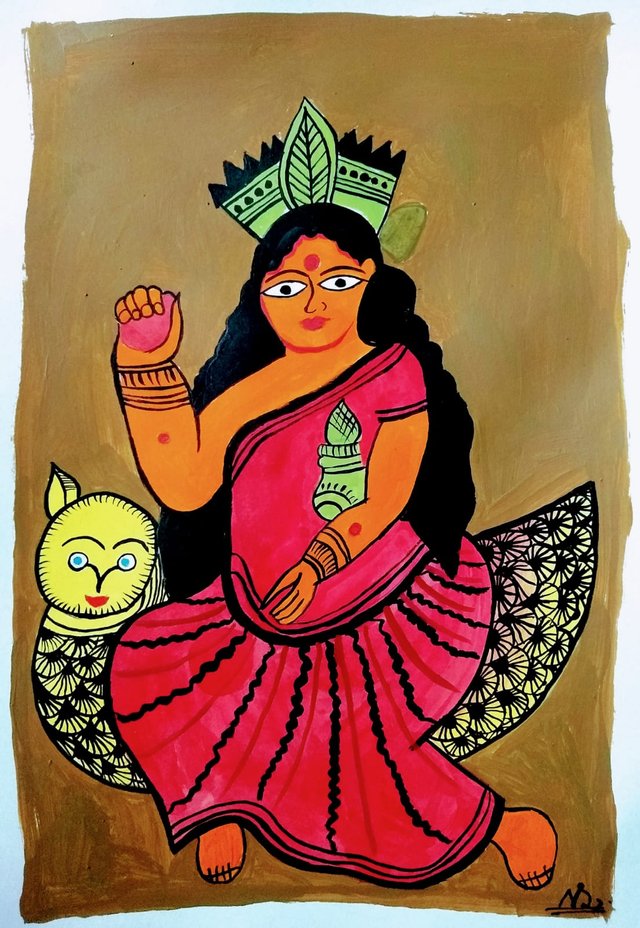 (Hope you like it)
Thanks
@Crafter..