Patua or Pattachitra Painting |Radha Krishna -An Eternal love Story
Hello Guys::
Hope you all in good health.
Continuing with the Patua Paintings - An Indian #Folk-Art ,this is my second attempt in this Style::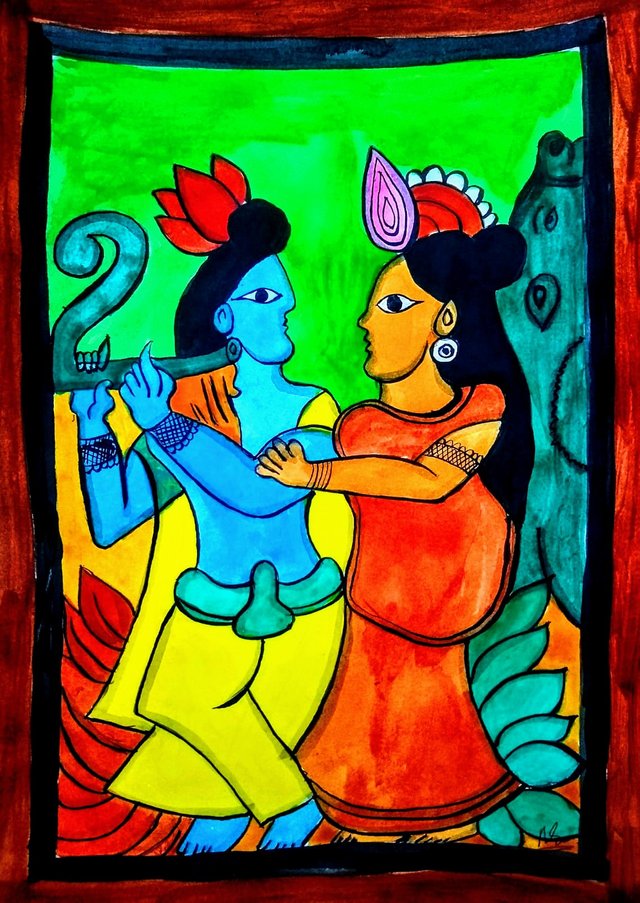 #RadhaKrishna -An Eternal love Story
Goddess Radha and Lord Krishna story belongs to #Indian Hindu Religion.Indian as well as Western scholars have now accepted the period between 3200 and 3100 BC as the period in which Lord Krishna lived on earth.There love was the first Selfless Love in the Indian #History as they always kept the Social Welfare of the Community first.
Coming to #Patua art or Pattachitra is a general term for traditional cloth-based scroll painting based in the eastern Indian states of Odisha and West Bengal.
These Pictures were clicked while making this #Artwork::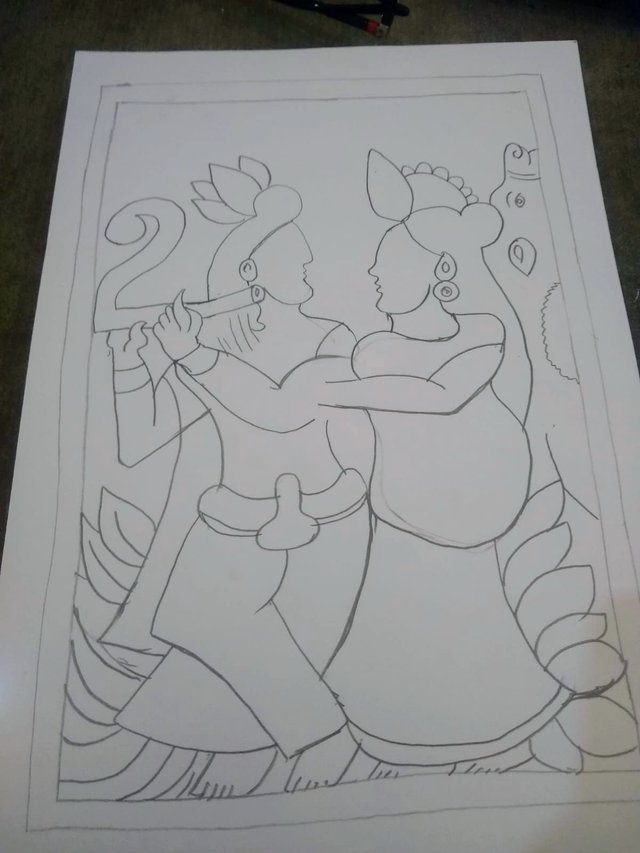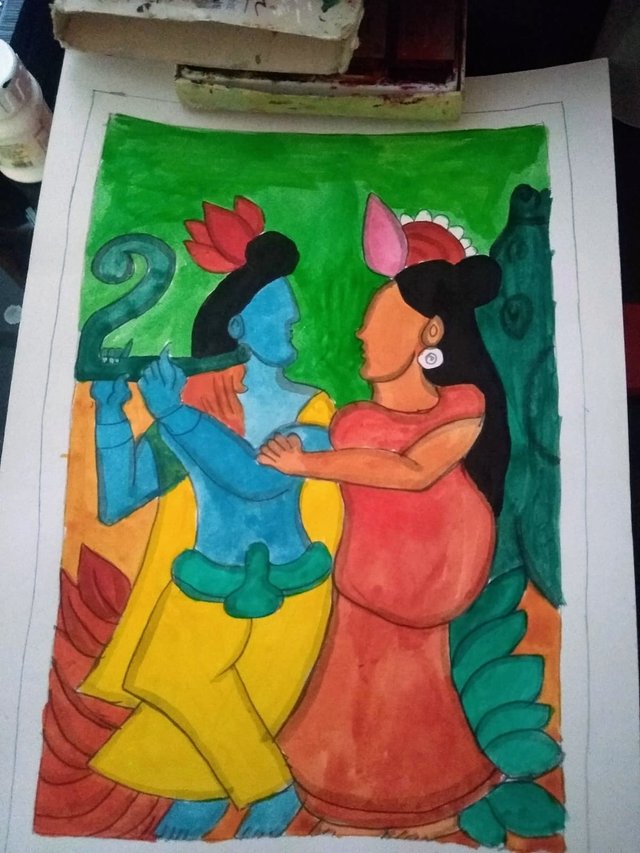 & That's the final one again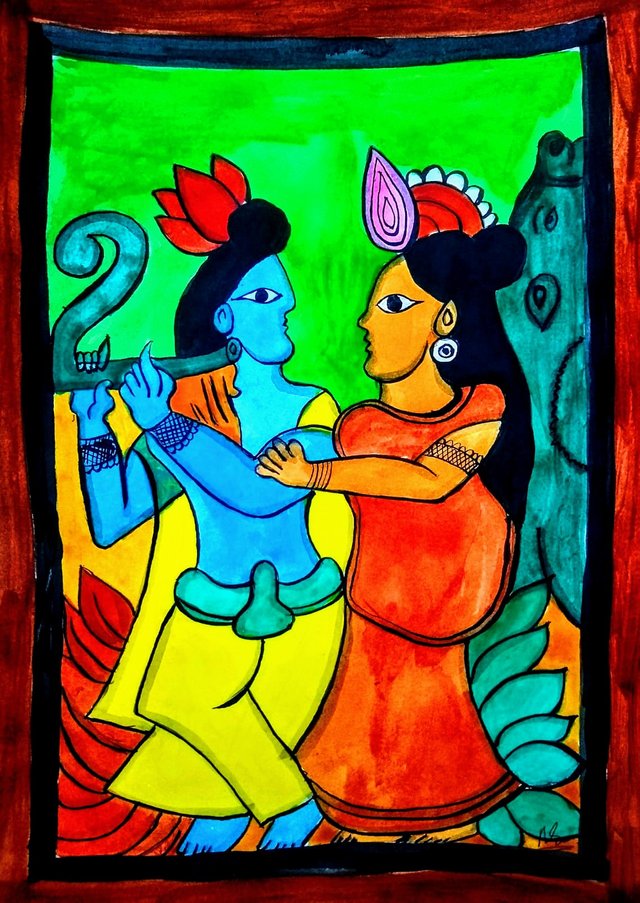 (Hope you like it)
This is the link for my earlier post on this Subject::
Goddess Lakshmi::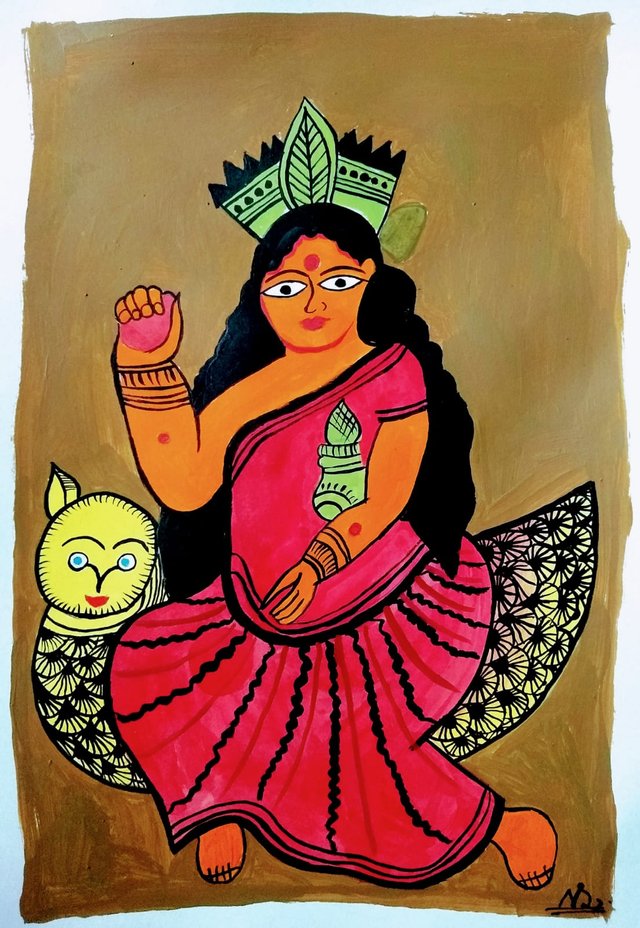 Well you would be glad to Know Goddess Radha is incarnation of Goddess Lakshmi
https://steemit.com/hive-185836/@crafter/patua-pattachitra-painting-painting-an-indian-folk-art-forms-shri-laxmi-indian-hindu-community-goddess
Well that's all for Today.Thanks for giving your Precious time to my blog 🙏😊.
Regards
@Crafter