Illusion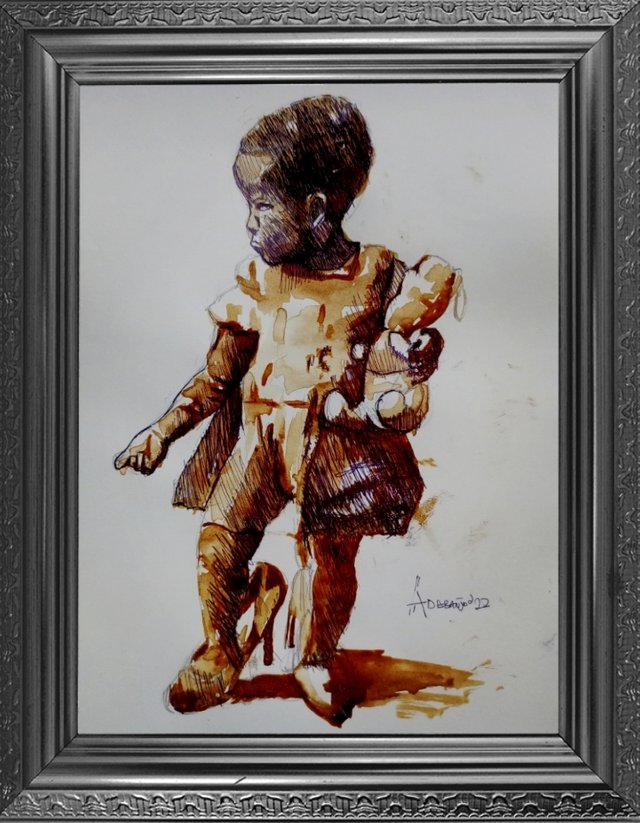 Should I say every female or most female child ones dream about becoming a mother even imitate the act while growing up.
The same way every male child is a football player rides a car and owns a gun. Well, you call it a toy but it's the reality traped in a child.
Its so amazing and funny when we see our children putting up this adult regalia and portraying what I call a future dispensation.
Some looks so real and we can easily predict what a child will become with the way some acted this role so well. But they are just a child.
Here's my submission though, as we laugh and enjoy the fun it brings, it's equally essential we sieve out excessive or immoral attitude as well.
Below are stages of my drawings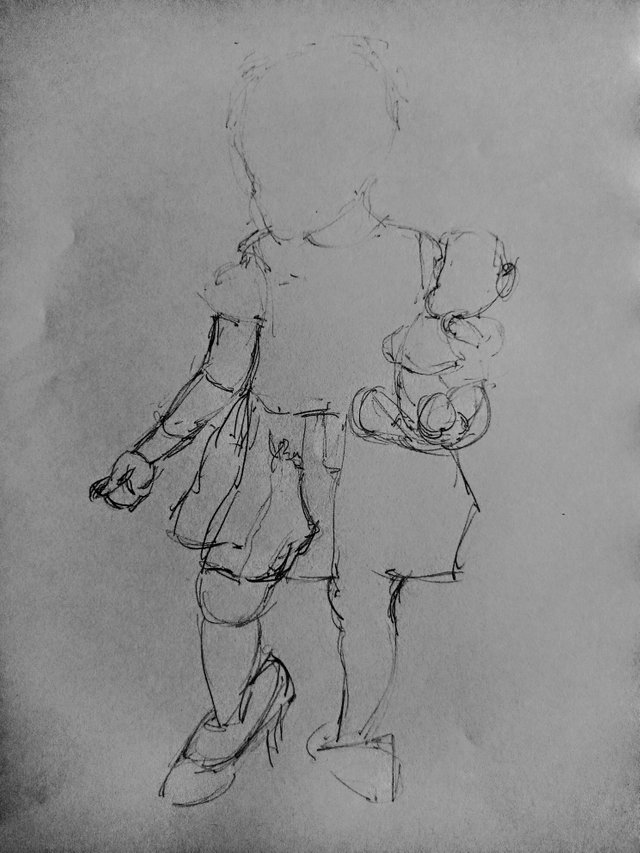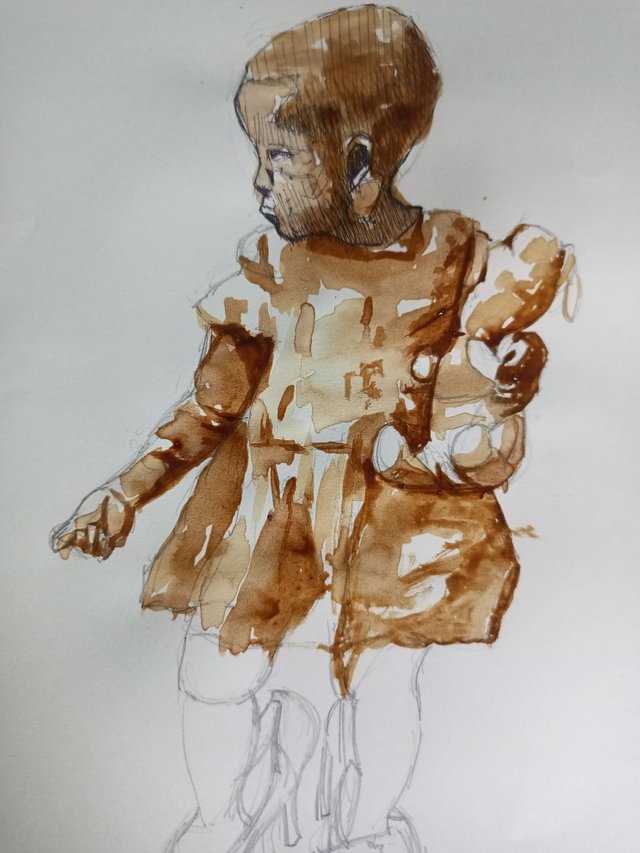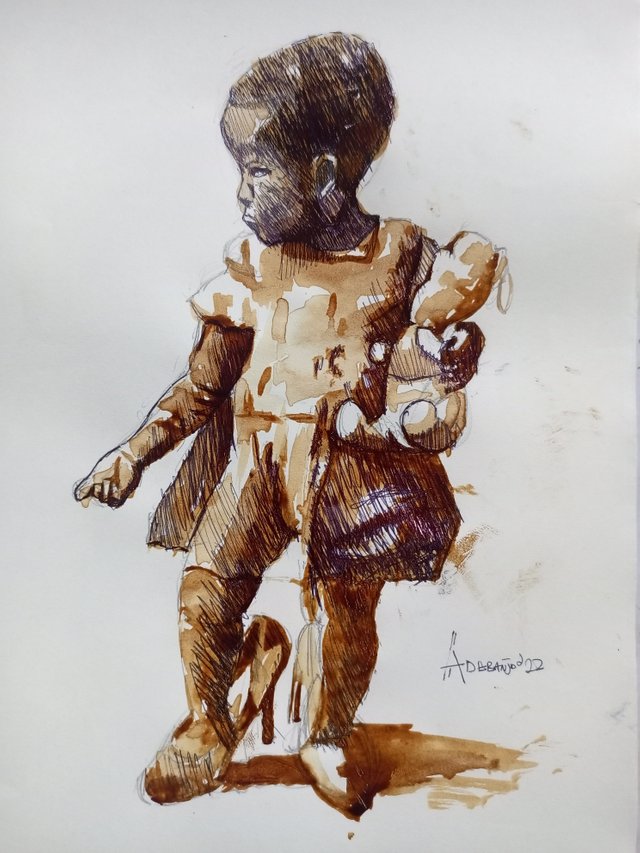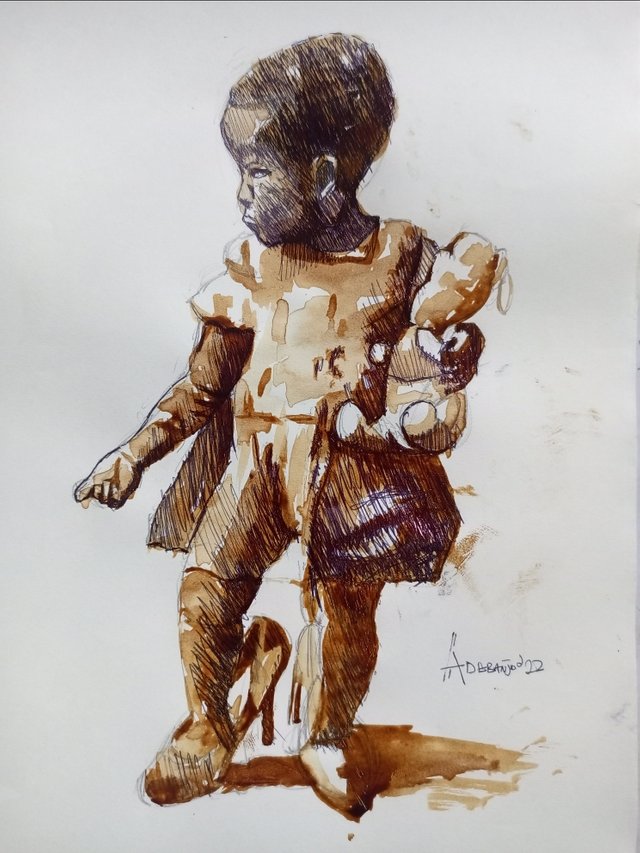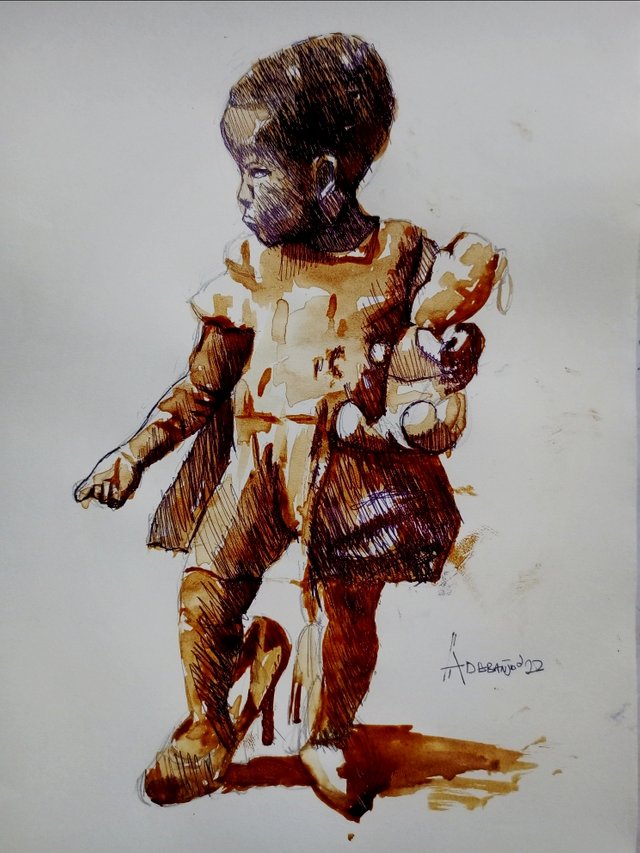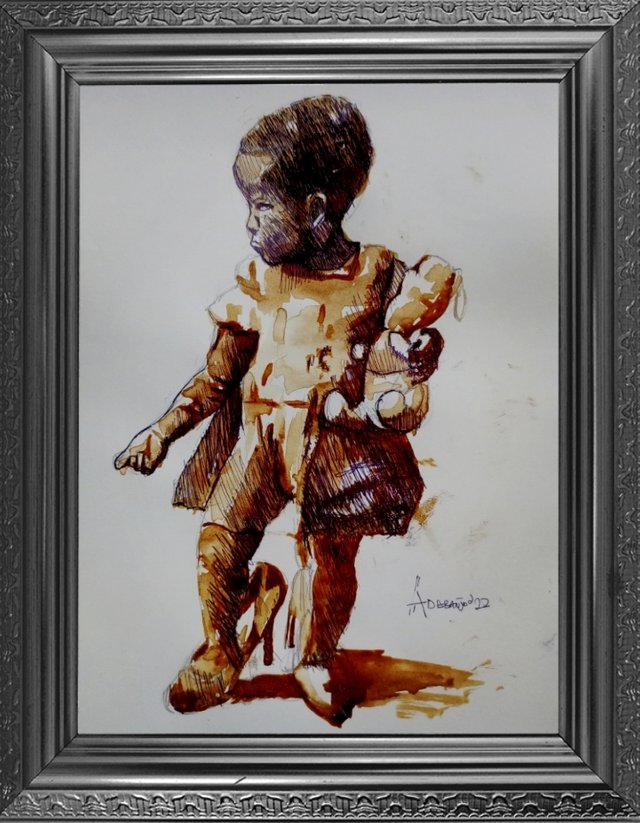 Thanks for constantly checking and voting my drawings