From my window - The World of XPILAR-CITYSCAPE PHOTOGRAPHY AND ART CONTEST WEEK
When you sit at home, you often look out the window. From the height of the 8th floor, sometimes open... no, not new views. The window is always in one place. But the time of day, seasons, weather and patterns in the sky change.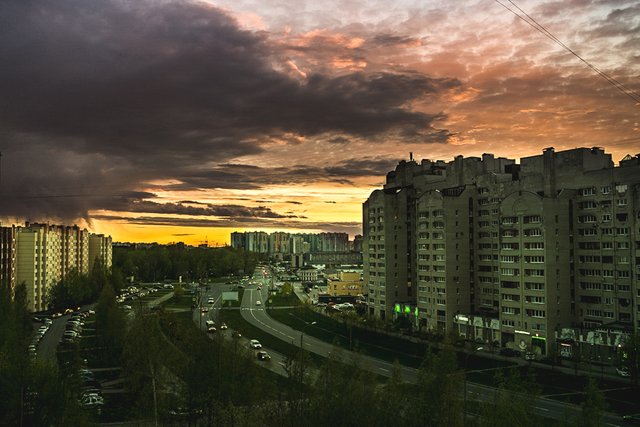 Когда сидишь дома, чаще смотришь в окно. С высоты 8 этажа иногда открываются ...нет, не новые виды. Окно всегда находится на одном месте. Но меняется время суток, времена года, погода и рисунки на небе.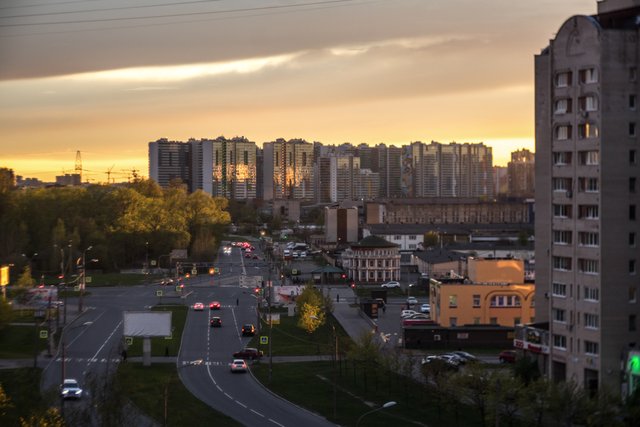 Для большего разнообразия я использую разные объективы, чаще самодельные. Меняется фокусное расстояние и оттенки света, чёткость/мягкость и прочее.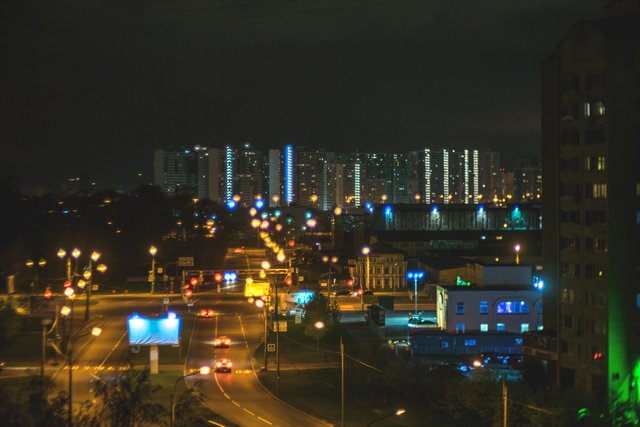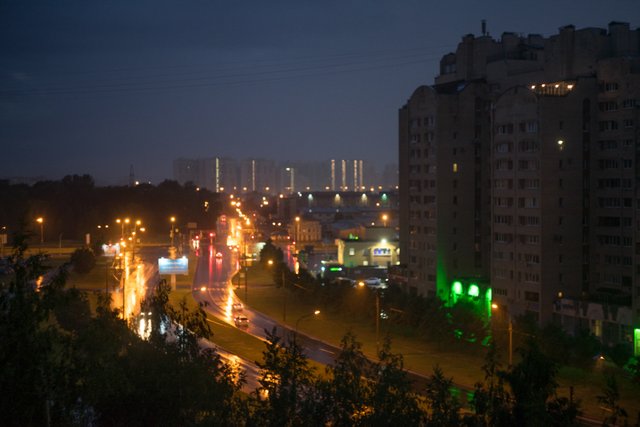 Дождь тоже вносит свои коррективы.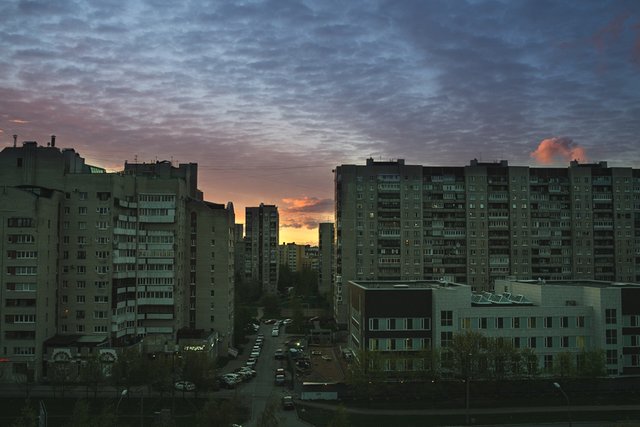 Вот так порой и развлекаюсь.
---
---
| ▽ | ▽ |
| --- | --- |
| Camera | Sony A7M2 |
| Lens | Samyang 1.4 35, handmade |
| Location | Russia |
| Post production | in LR |
Unless otherwise specified, the text and photos are mine

From Russia with Love
My last post