Walking The River Of Life ~ A River Conservation Project Turned into A Tourist Attractions
Keep Calm Life Flows Like A River. I heard of the River of Life but have no idea where is the location and on this very special day, I got the chance to walk The River of Life, a river conservation project by the Kuala Lumpur City Hall. I arrived around 10 am and managed to see the mist sprayed out of the water covering the river top, beneath the old Masjid Jamek that was built in 1909, quite a nice view to see. Some cyclists enjoying their group rides and just leaving the area as I arrived so I managed to catch some photos of this group as well. I saw an uncle sitting enjoying his morning newspaper reading and the environment so cozy and peaceful. I would just do the same as him if I have a newspaper with me on a beautiful Saturday morning at this place.
This is the River of Life a project that aims to reconnect the city, the river, and the people, launched in 2012 by the Kuala Lumpur City Hall. The Klang River flows through the most densely populated area of the Klang Valley. Over the years due to the rapid development in the city, the river became increasingly polluted and it became a dumping ground that is disconnected from city people's daily lives. The project aims at river cleaning, river master-planning, and beautification with a USD1.3 billion project cost that covers the confluences of three city rivers, with a total area of 781 hectares and 63 hectares of water bodies.
Here are some photos for your viewing pleasure, hope you will like it too, cheers, ainie
Ainie Kashif at The River of Life
Look at that outstanding work of art, a beautiful mural behind me.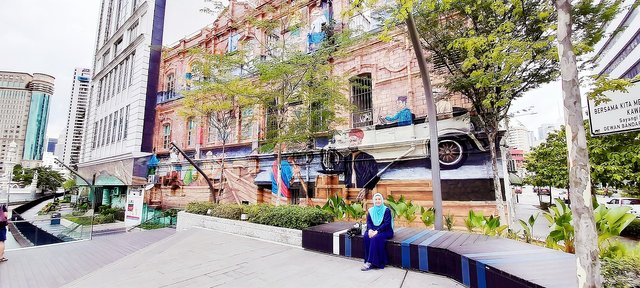 Beautiful Mural at The River Of Life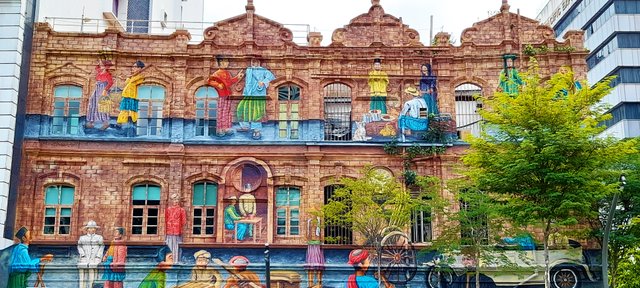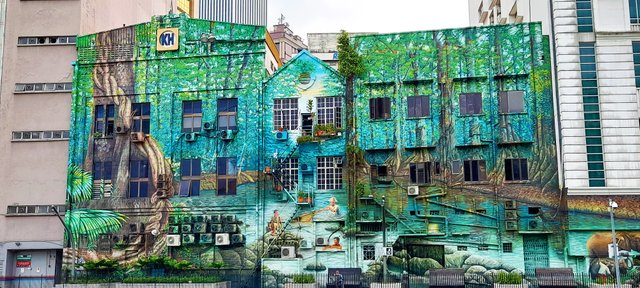 Masjid Jamek Kuala Lumpur
You can see the old Masjid Jamek Kuala Lumpur that was built in 1909 and designed by Arthur Benison Hubback is one of the oldest mosques in Kuala Lumpur.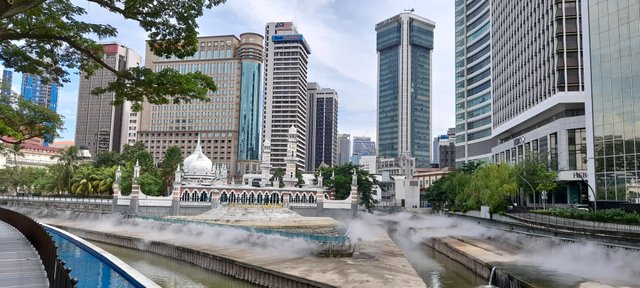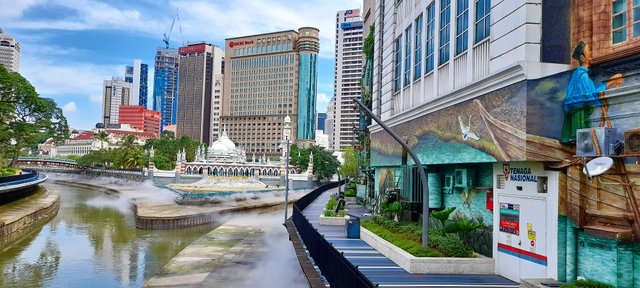 A City Folk enjoying a morning newspaper reading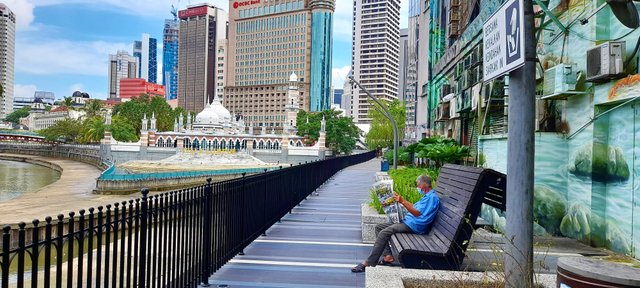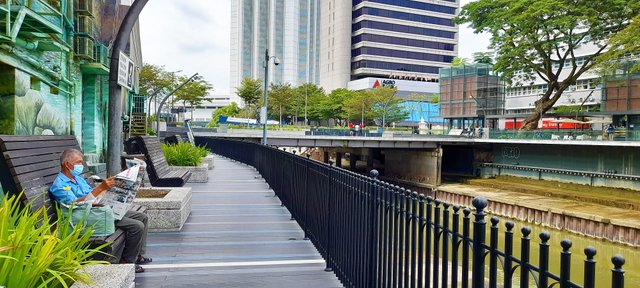 Some Cyclists enjoying their group morning ride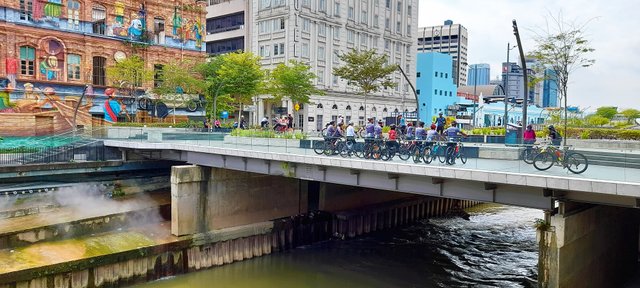 River of Life - Bridge location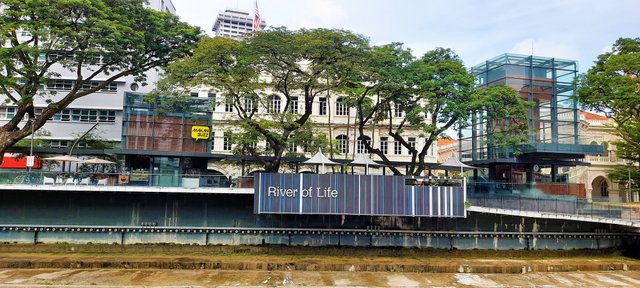 Dustbin at The River of Life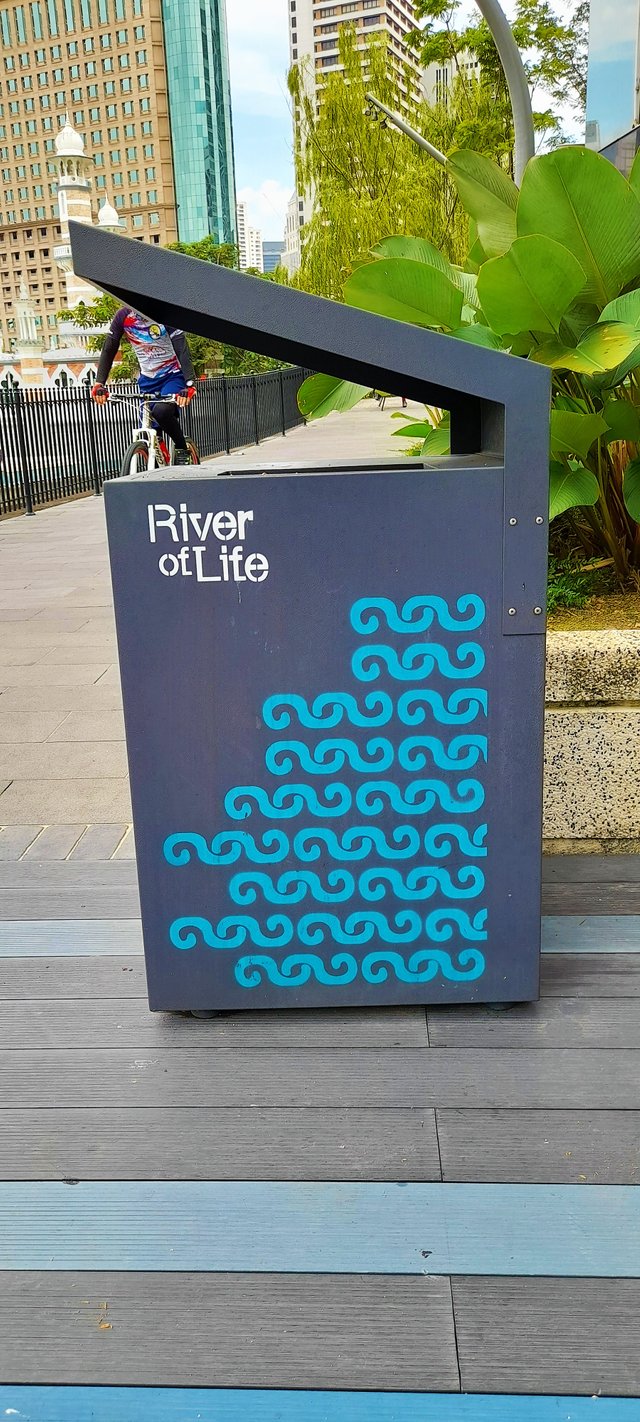 Sign - What you are not allowed to do here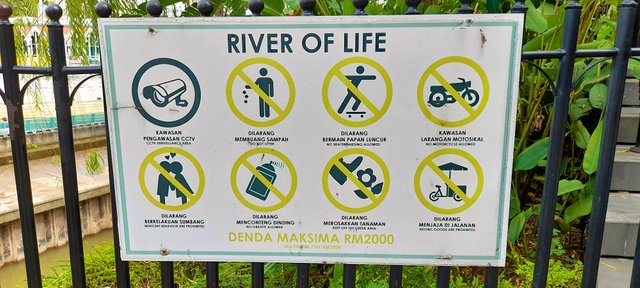 Makan Buzz River Side Cafe
There is this very nice cafe to quench your thirst if you feel like you are thirsty or hungry while walking here.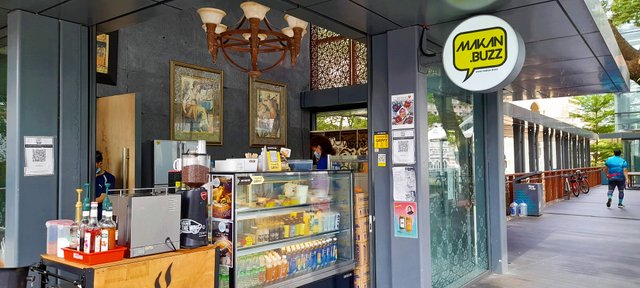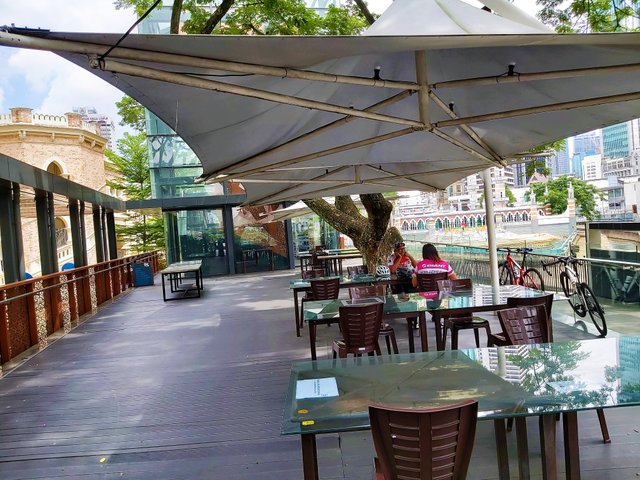 ---
This is a submission for The World of XPILAR - CITYSCAPE PHOTOGRAPHY AND ART CONTEST WEEK #051 by @axeman. Thank you @axeman for organizing such a wonderful contest, visit this link below for more details:
---
If you are a fan of contests, you can also join some contests below and do have fun with your submissions.
---
That's all for now, wishing you a beautiful day ~ Life is Beautiful.
Take care and Stay Blessed!
Yours truly,