My unplanned getaway to Kawasan Falls and Basdaku White Beach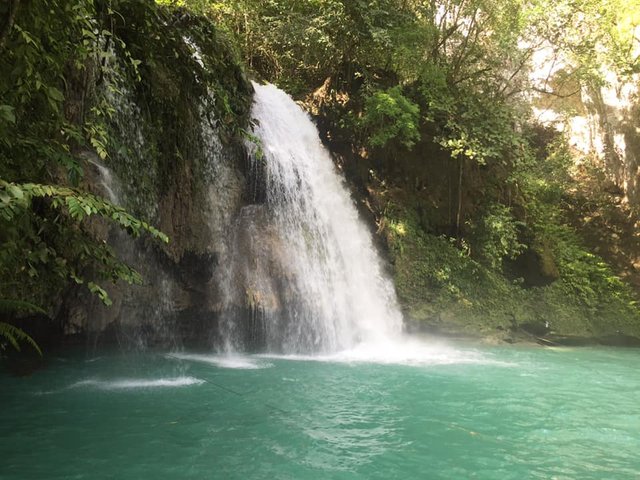 Read "My unplanned getaway to Kawasan Falls and Basdaku White Beach" on TravelFeed.io for the best experience
---
What's up travelmaniacs and Steemitians! How are you doing today? I hope you are doing great in your travel blogs and adventures! For today's travel story, I'm going to share to you guys and gals about my unplanned trip to Kawasan Falls and the Basdaku White Beach in Moalboal, Cebu.
It was sometime on October 2018. I was having a scheduled meetup with the cryptocurrency community in Cebu City. During that time, I stayed at Le Village Hostel in Gorordo Avenue at P450 or $9.00 per night in an 8-bed mixed dormitory. It's just walking distance to the Ayala Malls Cebu. It's pretty safe there, especially with tourists from other parts of the world.
And speaking of Le Village Hostel tourist, I met a beautiful one from UK....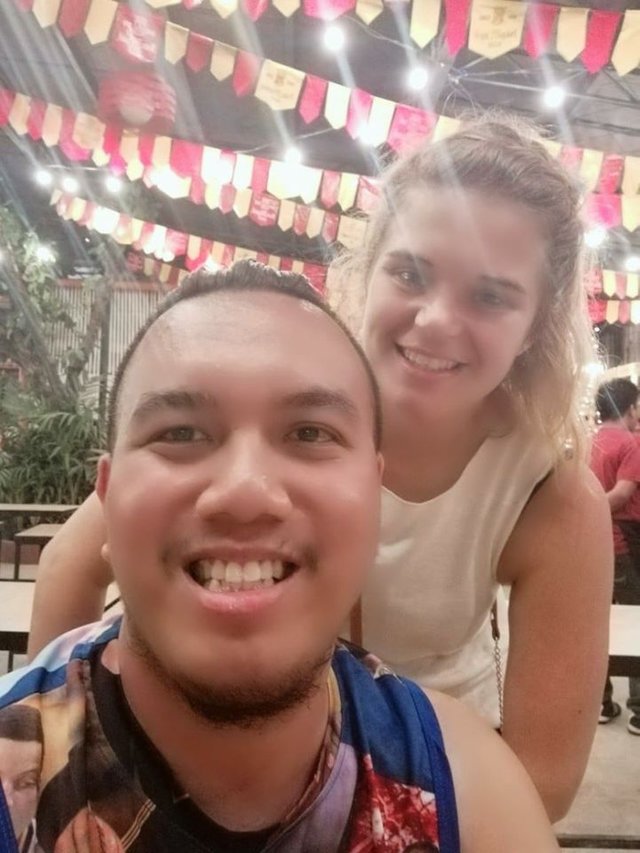 It was last March of 2018 though, when I met Lacey for the first time. We were roommates in Le Village Hostel, and started to know each other a bit. We dine and drink together just outside the hostel, until she was invited by the other group to drink with them in the club. Lacey and I are still connected on Instagram even if it's just the only time I met her (until I can visit her in United Kingdom for sure).
Fast forward to October 2018, I went back to the hostel and rest. However, when I was browsing my Facebook, I saw someone enjoying at the Kawasan Falls. That made me think of going there when I have the time. At around 2 A.M., I packed some things and leave most in my locker at the hostel. Good thing that I bring along my swimming attire and goggles.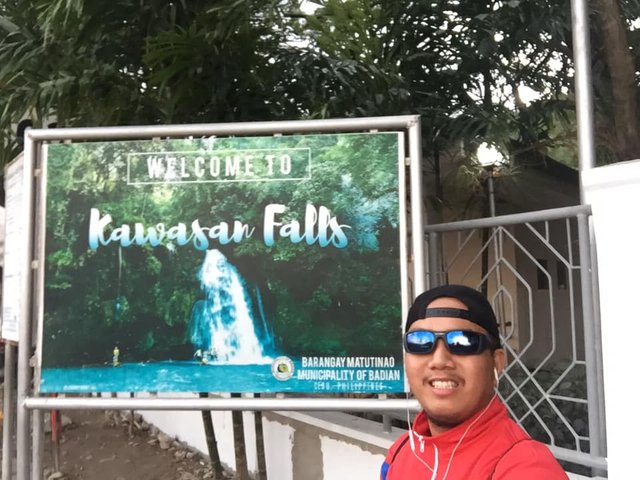 I ride a taxi going to the Cebu South Terminal. For me to go to Kawasan Falls, I should ride a Ceres bus going to Bato via Barili in Badian. It'll head of to the west side instead of the east. I just informed the conductor that I should be dropped off to the entrance of Kawasan Falls. I paid around P150 or $3.00 for the bus fare (non-aircon) and the trip duration was approximately 3 hours. I left the terminal around 3 A.M. and arrived exactly 6 A.M.
https://www.instagram.com/p/BpLvAjqFM_q/
For the entrance fee, it's only P20 or $0.40 for locals and P45 or $0.90 for foreigners. The good thing is that I'm the first tourist who arrived that time and no one else. It's my lucky chance to capture some moments or selfies while no one is around.
From the entrance to the Kawasan falls, you need to hike around 10 to 15 minutes. Speaking of the hike, here's my Youtube video talking while hiking to the Kawasan Falls and wandering around the White Beach in Moalboal.
At least I have achieved another one on my bucket list! It's a dream come true for me to come in one of the most beautiful waterfalls in the Philippines.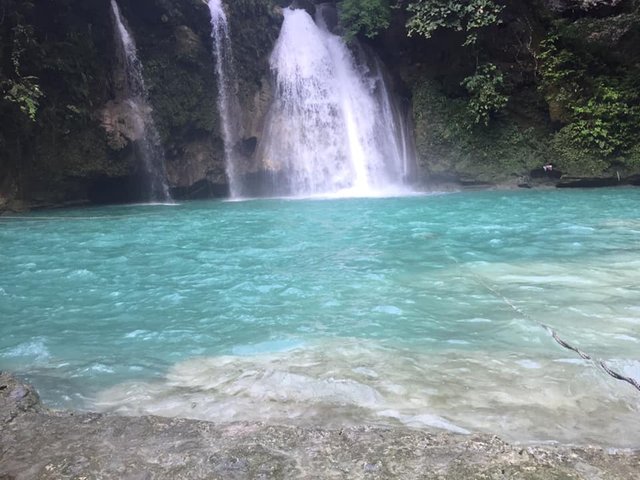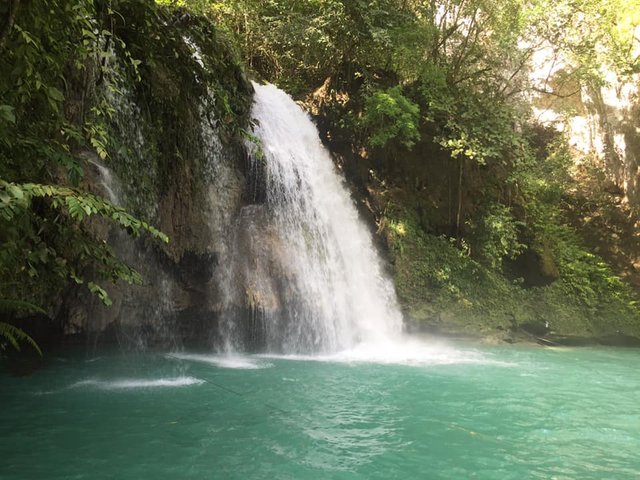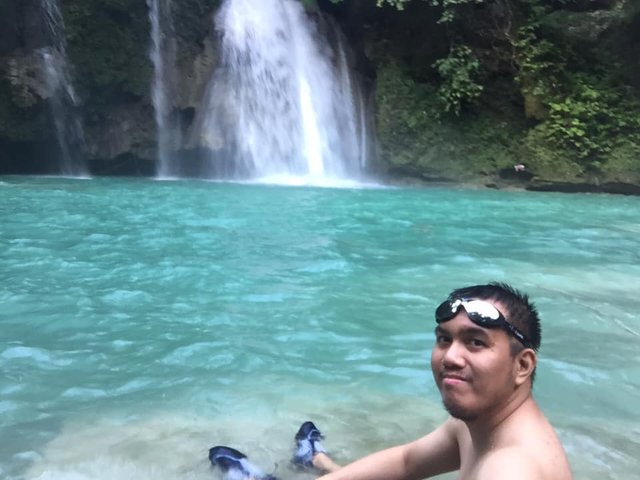 If I come near the falls, it was estimated to be 30 feet deep. It's also freakin' cold as well. Of course, I know how to swim because my siblings and I are being trained since our elementary years.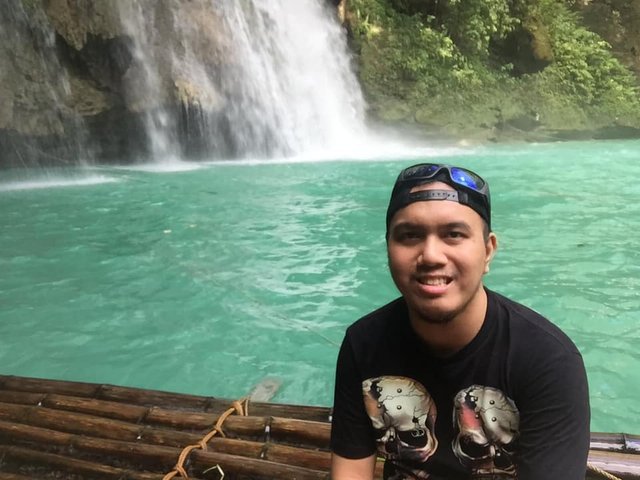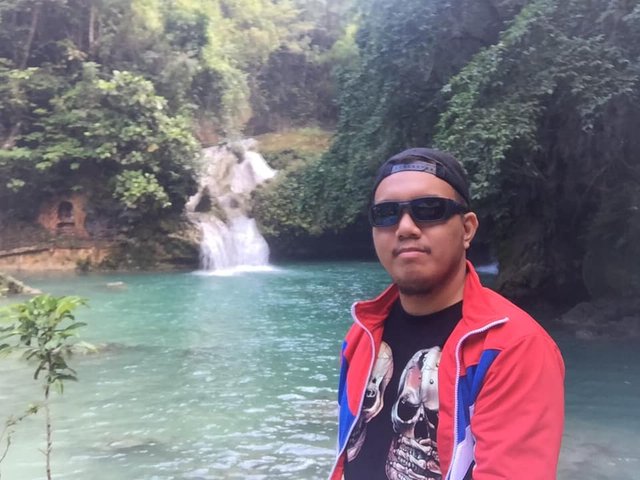 I only stayed there for at least a couple of hours. After swimming, I hiked to the top to see everything and it was really awesome. However, I choose not to opt for canyoneering since I only have limited time. It's not a good idea to do canyoneering all by myself. Maybe I can consider when I get back here either with family or friends. The cost of canyoneering in Kawasan Falls is around P1,500 or $30.00 per person.
After heading out to the exit, I was waiting for the bus going to Moalboal proper. When I arrived there, a habal-habal motorcycle driver approached and asked me on where would I be going within Moalboal. I told him that I want to go to White Beach. But before that, I asked him to wait because I have yet to eat breakfast. He said that he'll be back to fetch me going to the Basdaku White Beach.
https://www.instagram.com/p/BpNCS47lauo/
I ate my breakfast at a local carinderia. After an hour, he came back and it's time for me to go to the White Beach. I gave him P100 or $2.00 good for back and forth trip.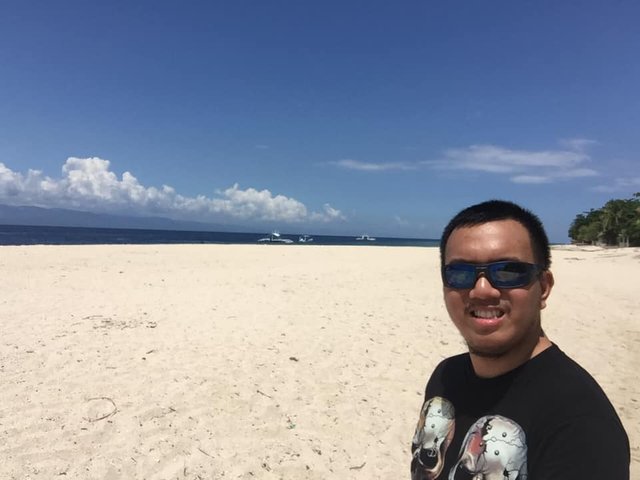 The entrance fee to the White Beach in Basdaku is ridiculously cheap! For just P5.00 or $0.05, you can have all access to wander around the Basdaku White Beach. It's like the calm version of Boracay Island because of the white sand.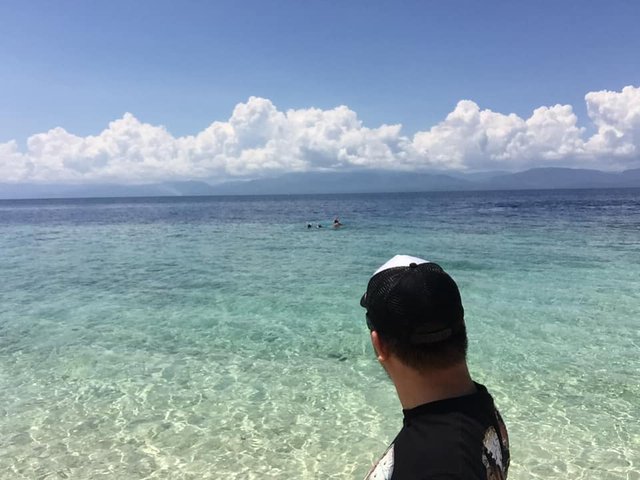 I choose not to swim under the scorching heat, because I don't like to get sunburned (despite my skin got tanned a bit). Also, I didn't bring a sunblock with me too. If you look at the beach view and the fresh air, it feels so amazing to wanderlust around the Basdaku White Beach. I didn't have much time though, as I called the habal-habal motorcycle driver to head me back to Moalboal proper and wait for the bus back to Cebu City. It'll take me another 3 hours of napping before reaching the Cebu South Bus Terminal.
(Unsupported https://www.facebook.com/plugins/video.php?href=https://www.facebook.com/thetravelfury/videos/132504584753893/&show_text=1&width=560)
Overall, my unplanned getaway to Kawasan Falls and Basdaku White Beach in Moalboal is truly one of my unforgettable moments. It was really worth exploring there. This is truly one of the places where I wanted to come back again, this time with family or friends.
Thank you so much to all who have enjoyed my travel story for today. I hope this would make you convinced to add Kawasan Falls and Basdaku White Beach in your future travels.
Did you liked my travel story of my unplanned adventure to Kawasan Falls and Basdaku White Beach? I would greatly appreciate if you could leave an upvote. Stay tuned for my next travel story!
Check out my last five travel stories here:
Crazy Road & Sea Trip Part 2: My Bohol adventure
Crazy Road & Sea Trip Part 1: Giant sandwiches in Ormoc City and Cebu getaway
My Manila getaway with mom and sis
Unplanned visit to the Eltoro Zoo De La Castellana, Inc.
Fambam getaway: Isla De Gigantes
---
View this post on TravelFeed for the best experience.