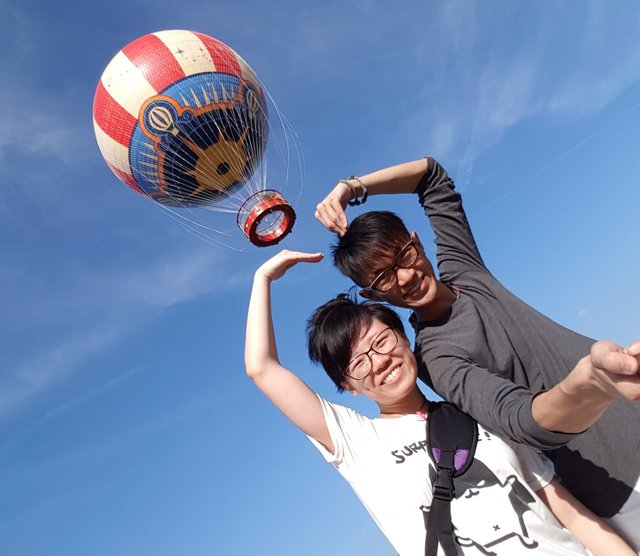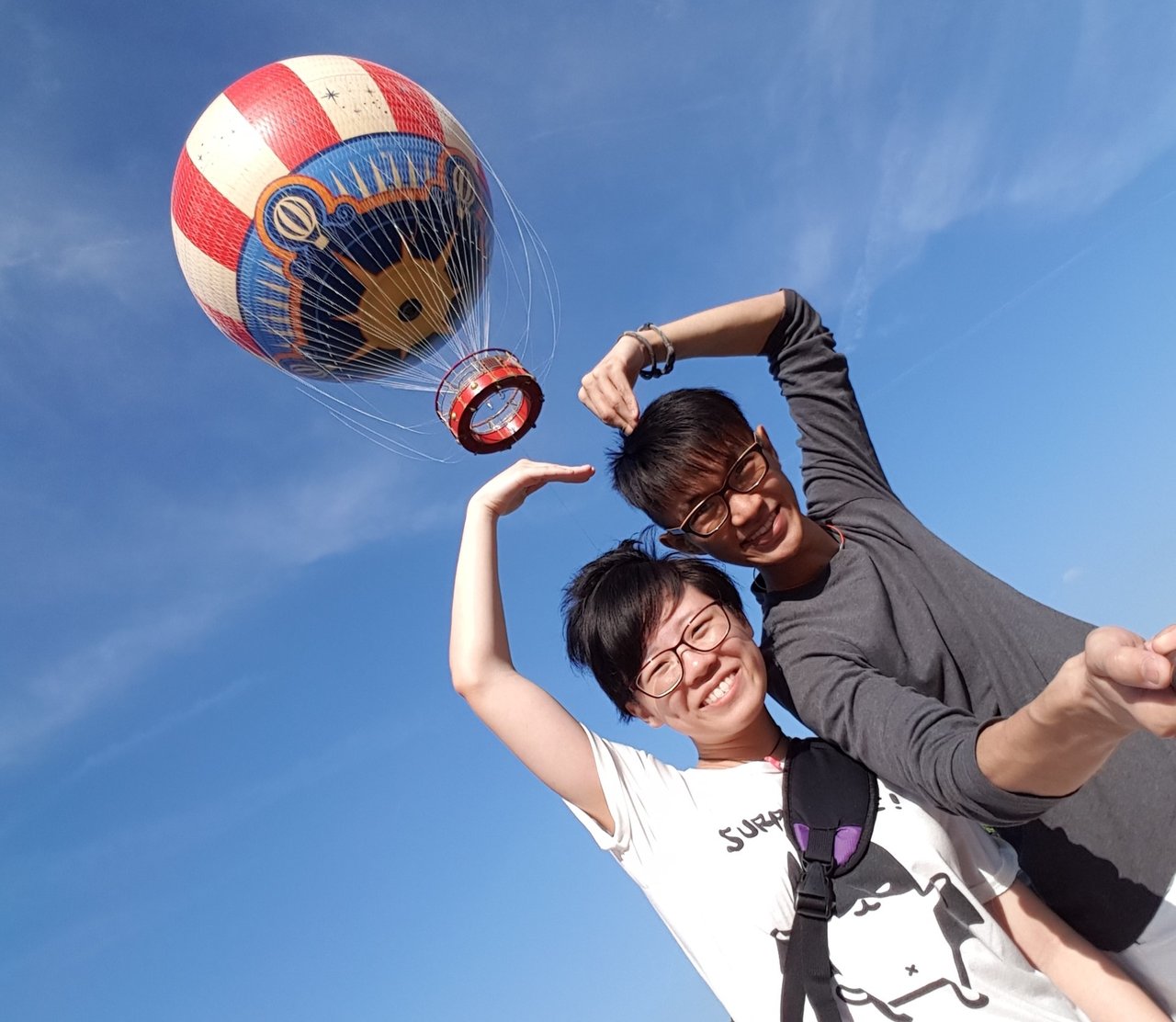 Read "TacoCat's Travels #49 (Paris): Au Revoir Disneyland! 👋" on TravelFeed.io for the best experience
---
Hey Steemit!
So if you didn't catch the last few posts, this series is about our trip to Paris way back in June 2016 when we went there for summer school! Both of us enrolled in a Luxury Management course at a college called HEC Paris. The course itself was 2 weeks long, but we booked our flight a week earlier so we could travel and explore the city.
In the last post, we were on our day-long trip to Disneyland Paris, which is made of 2 parks - Disneyland Park and Walt Disney Studios. In the last one, we finished exploring Disneyland Park and started on Walt Disney Studios, taking 2 adrenaline-inducing rides - The Twilight Zone Tower of Terror, and RC Racer!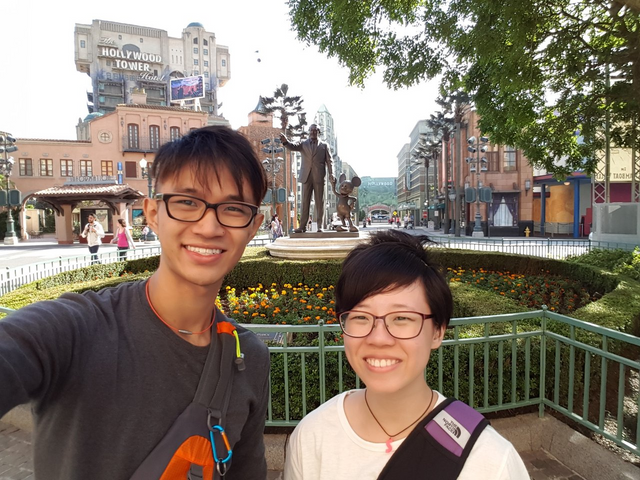 I apologise that this Disneyland journey has been going on for so long, but I promise this will be the last one!
9 June 2016. Thursday.
Just to recap, this is what Walt Disney Studios looks like: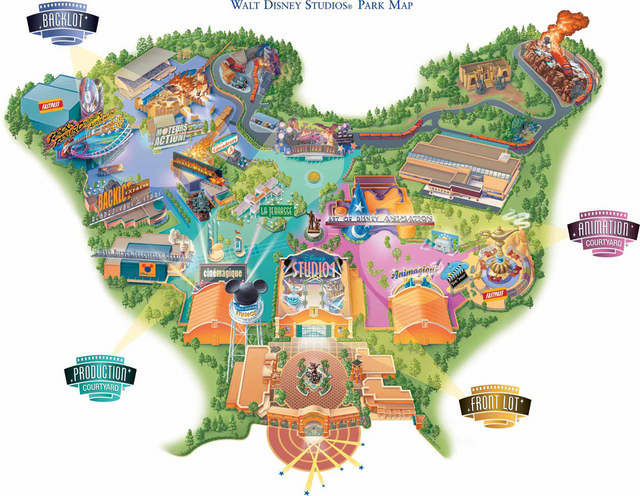 And we kinda skipped the Production Courtyard by accident, so that's where we headed to next!
The Production Courtyard's theme revolves around the production aspect of Hollywood movies and the Hollywood mythos, including movie legends. It actually consists of 2 parts - the Tower of Terror (which we already rode), and Hollywood Boulevard!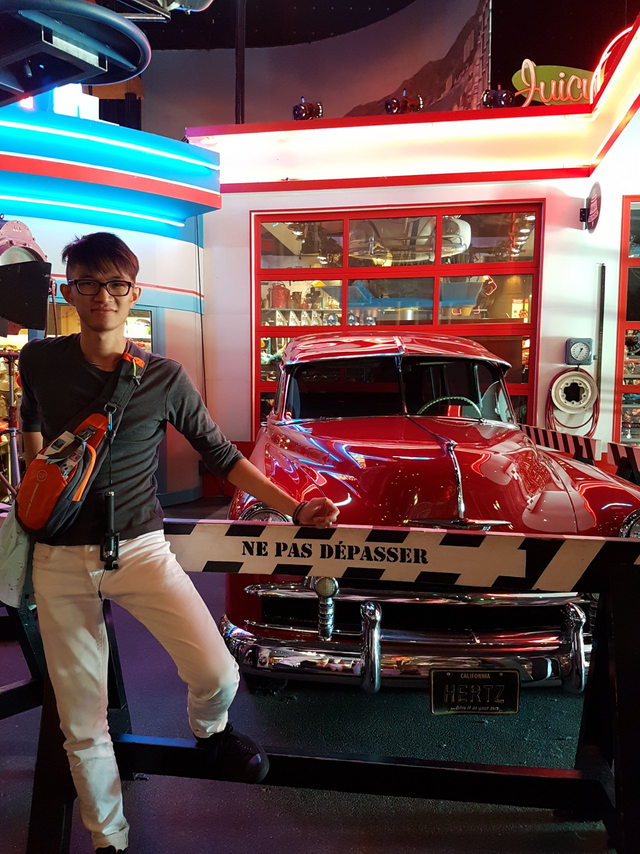 Hollywood Boulevard features Hollywood-inspired street sets so there were a lot of cool props and installations around to really give it that old-timey Hollywood feel.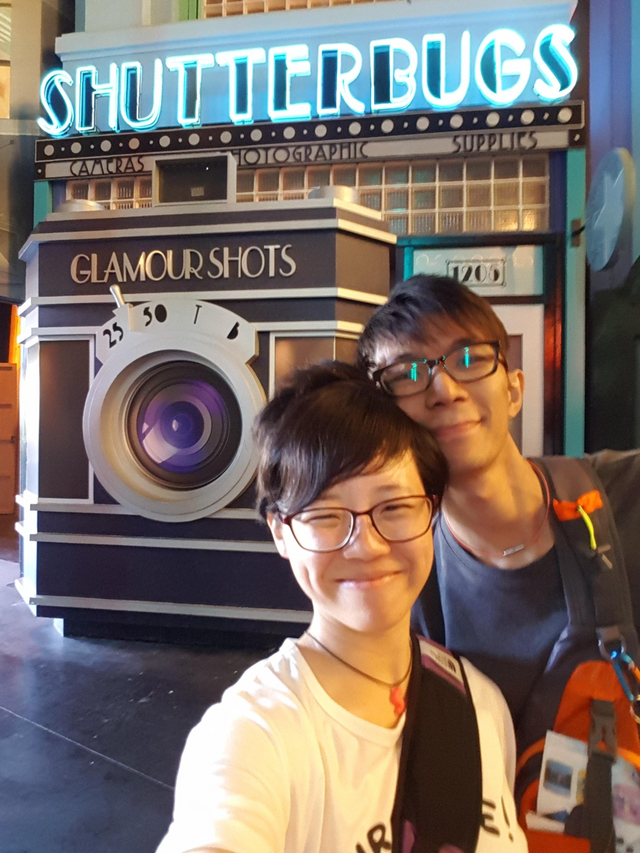 The designers really did a great job with these sets, with the shops so close together and the ceiling with the scaffolding and lights. It looks so cool!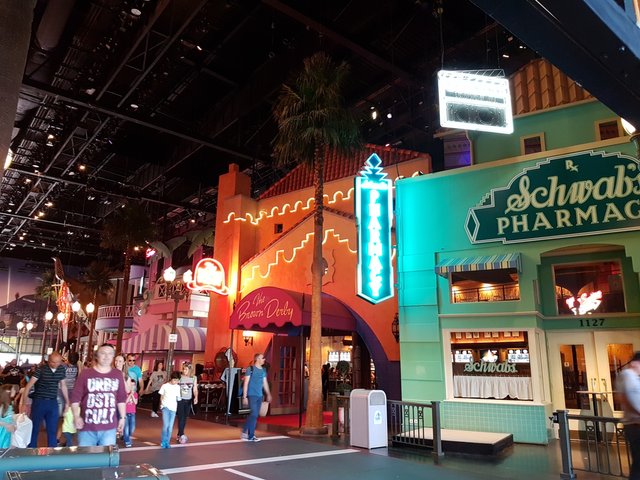 Hollywood Boulevard was a pretty short indoor area, with all kinds of shops and props. But soon, we arrived back at the main entrance!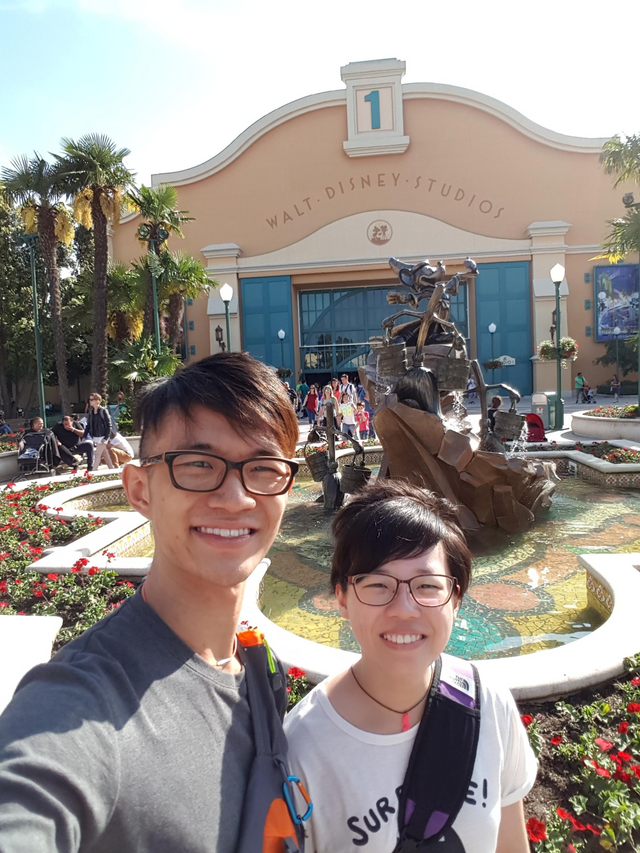 Here's what it looks like from the outside: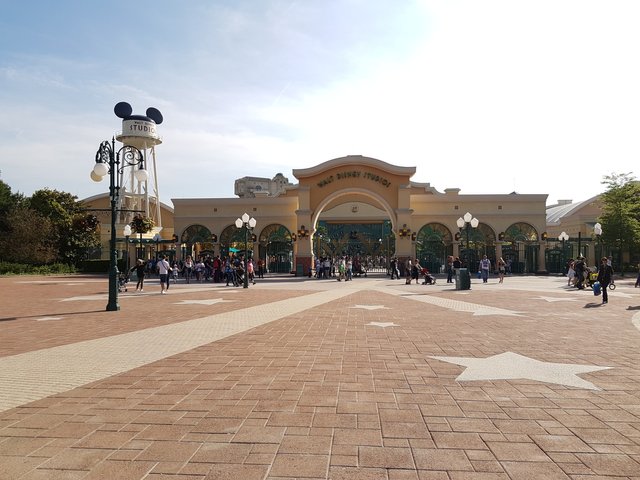 We actually took this shot below because I thought the gate itself looked pretty neat with the Mickey Mouse and camera.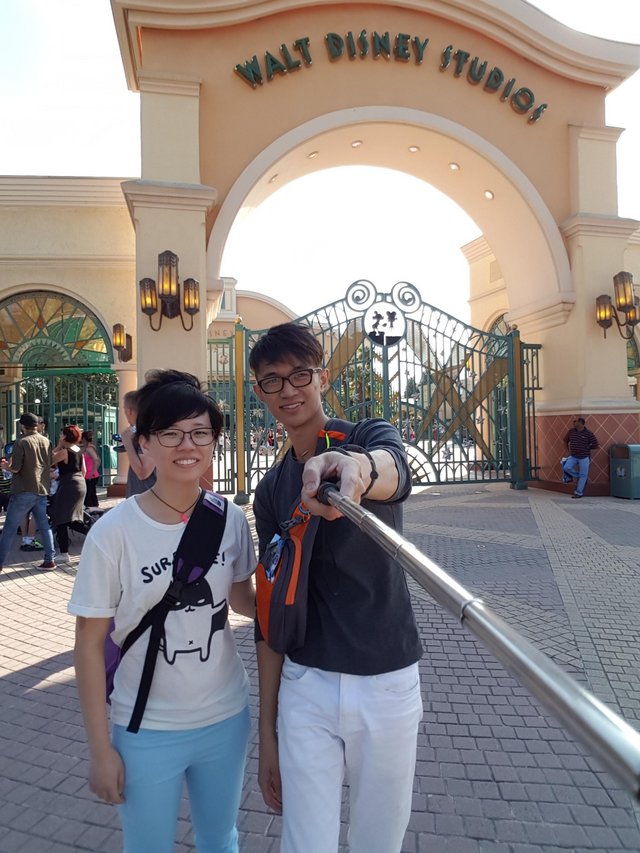 Anyway, with that we were back outside in the junction between both parks.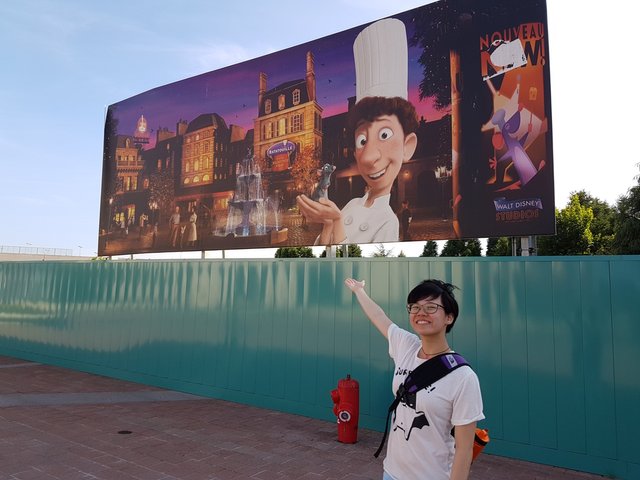 I thought this billboard was cool, since Ratatouille is probably one of Disney's underrated films. But I actually really like it! And it taught me about cooking!
So just outside of the 2 parks is an area called Disney Village, which is a shopping, dining, and entertainment complex that remains open quite late (1:30 AM according to Google). There are many restaurants, bars and shops, as well as stages for concerts and shows here.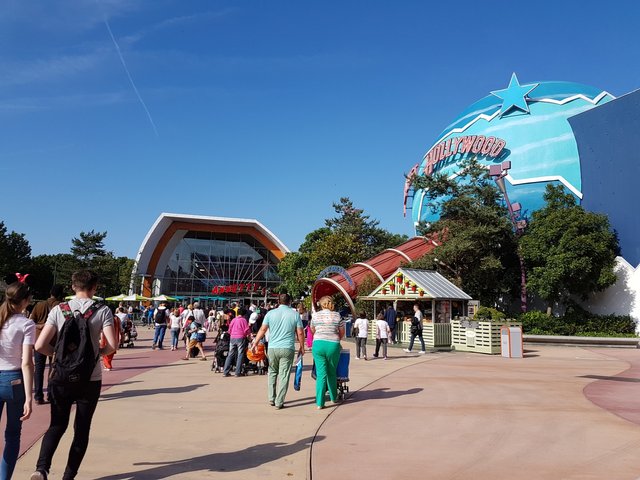 Of course, there's the famous Planet Hollywood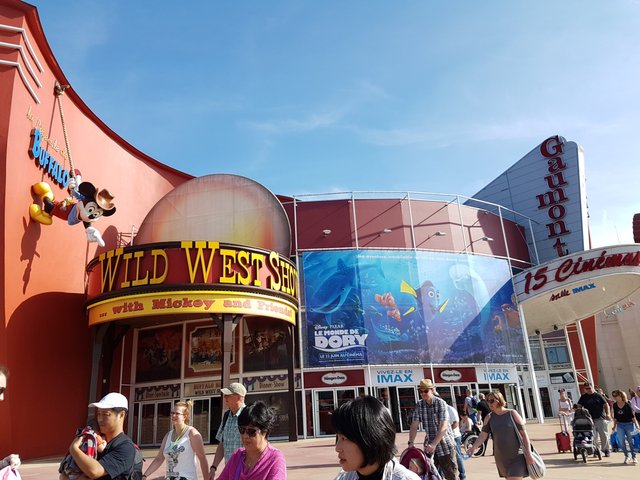 and Buffalo Bill's Wild West Show; which is an original show performed twice nightly
And various other restaurants serving all kinds of food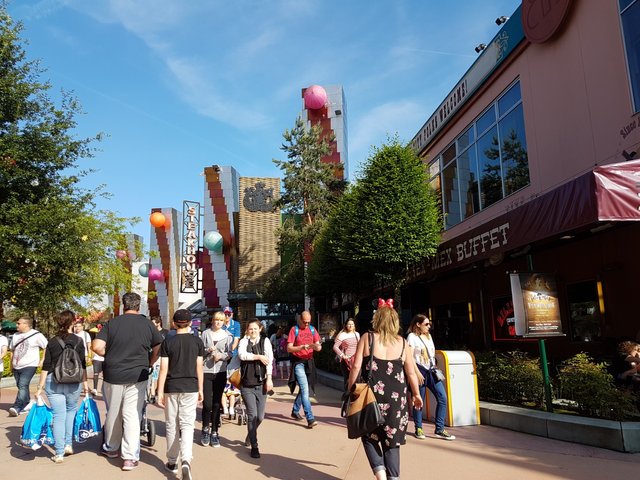 There were soo many people queuing up to enter this snack bar called Sports Bar, for some reason.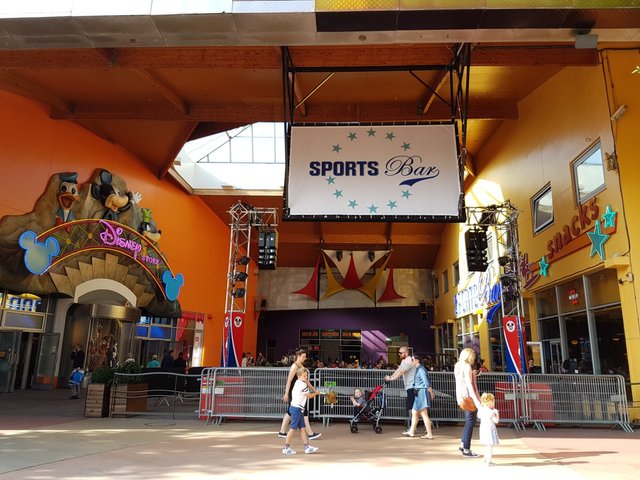 We soon arrived at the area near Lake Disney Hotel, where there was a huuge hot air balloon above the water that I guess you could pay to go up and enjoy the view.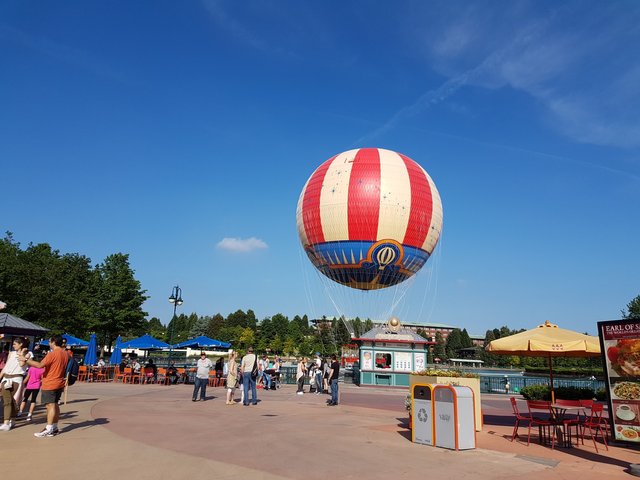 But it was really sunny (even at 6:20 PM!) so we were content to just watch it go up into the air.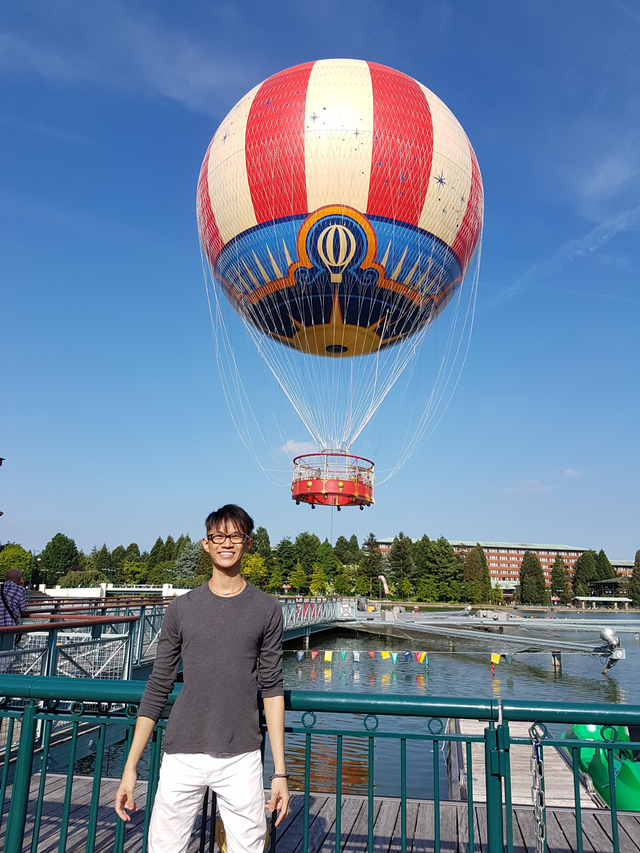 And get some cool shots too!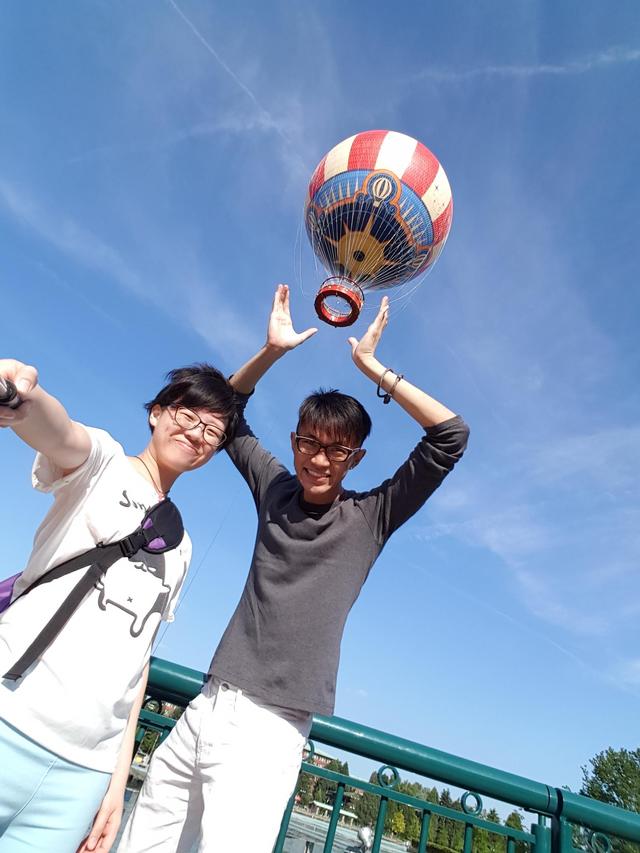 Everywhere around us was just different restaurants and cafeterias, and we were getting kinda hungry so we decided to find a comfortable one where we could rest and have some yummy food.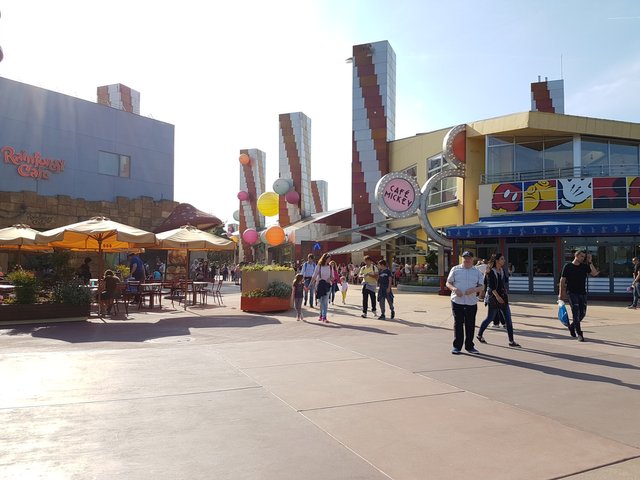 Ultimately, we decided on this place called Earl of Sandwich, because the interior looked really cool and cozy! It definitely looks like a library turned cafe.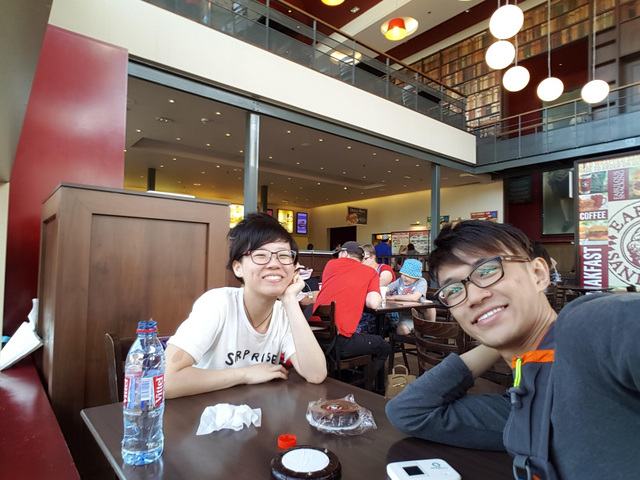 So we decided to get a snack since the food at Disney is really expensive. We bought a Ham and Swiss sandwich and a chocolate brownie to share.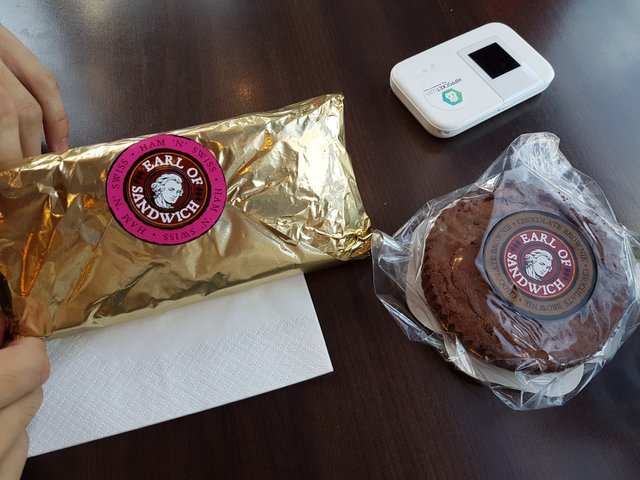 The sandwich was pretty good actually; it was crispy on the outside, and neatly cut into 2 pieces already!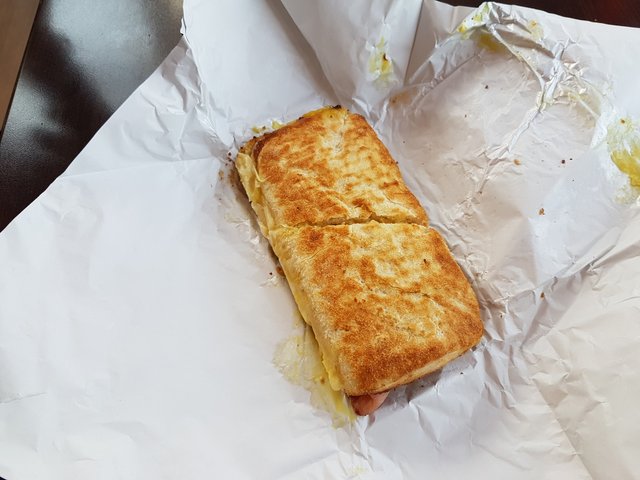 And it was pretty generous with the ham and cheese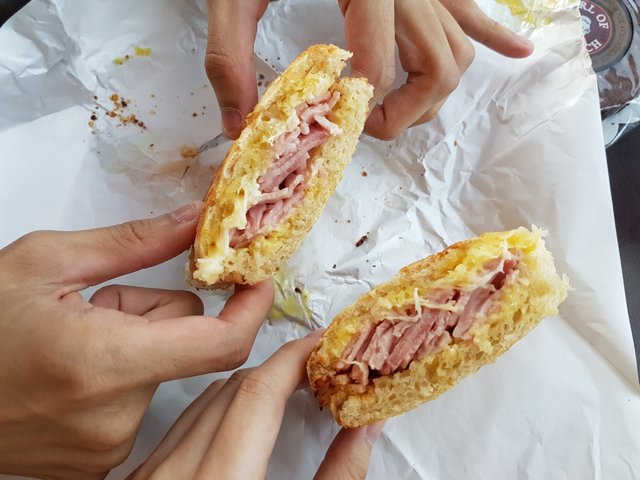 The brownie was also really good; firm on the outside, not too dense on the inside, and not too sweet as well.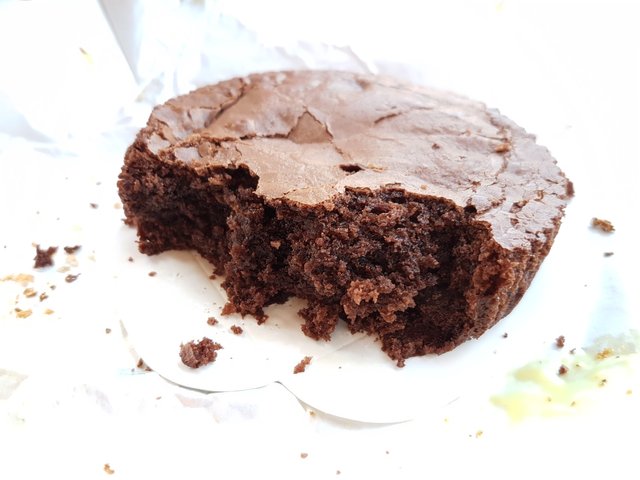 After that yummy snack, we went to check out the LEGO store nearby! They had Disney characters made out of LEGO that was so amazingly done!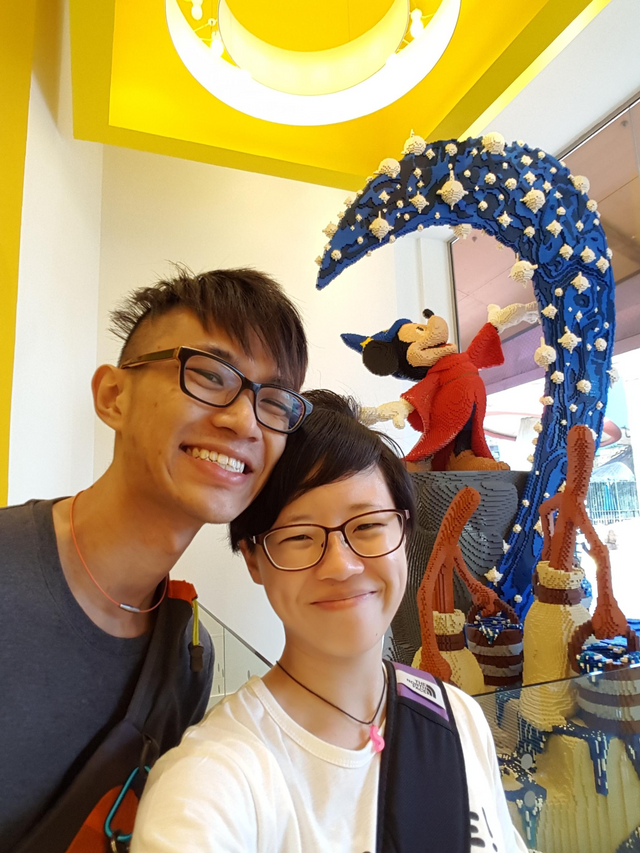 As with all LEGOs, everything was suuper expensive, so we just took a look around.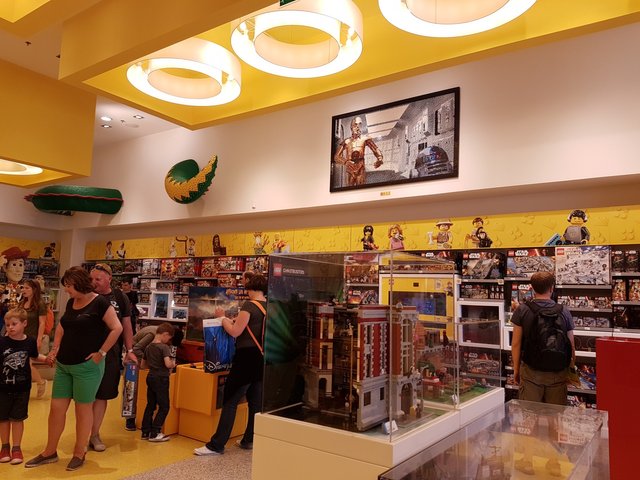 The LEGO "paintings" looked really cool! I'd be so down to build one of those some day, but preferably from a game which I doubt they'll ever have. >.<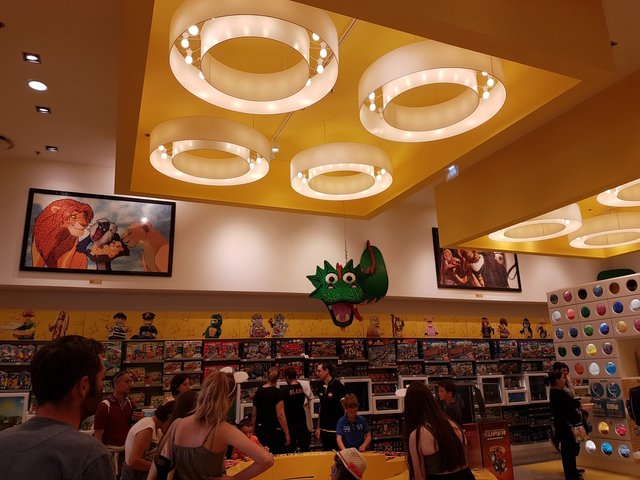 I think the security guy took this photo for us, so thank you! It's a really nice photo! And Woody and Buzz look so dang cool!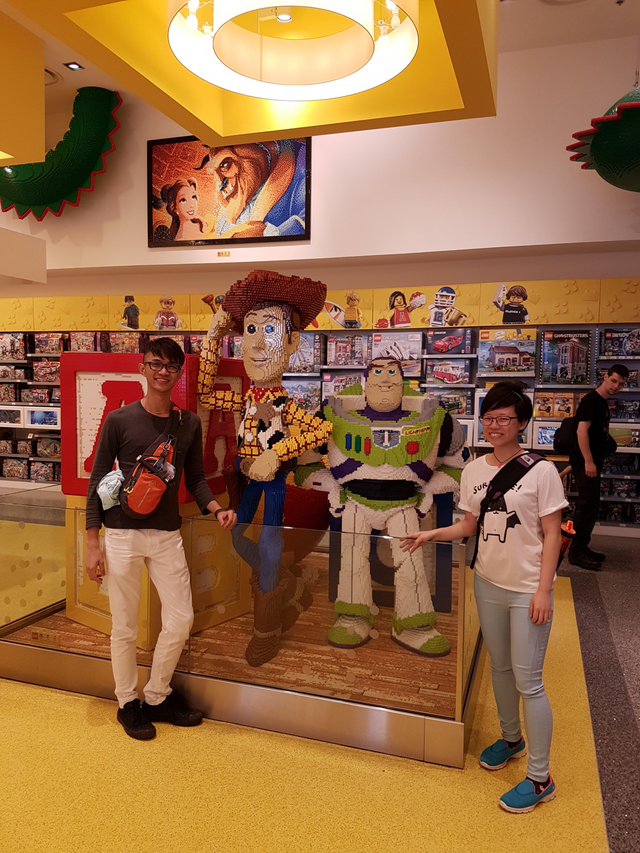 They had the LEGO Marvel super heroes in keychains, which I was really considering since I did play that game and it was pretty fun.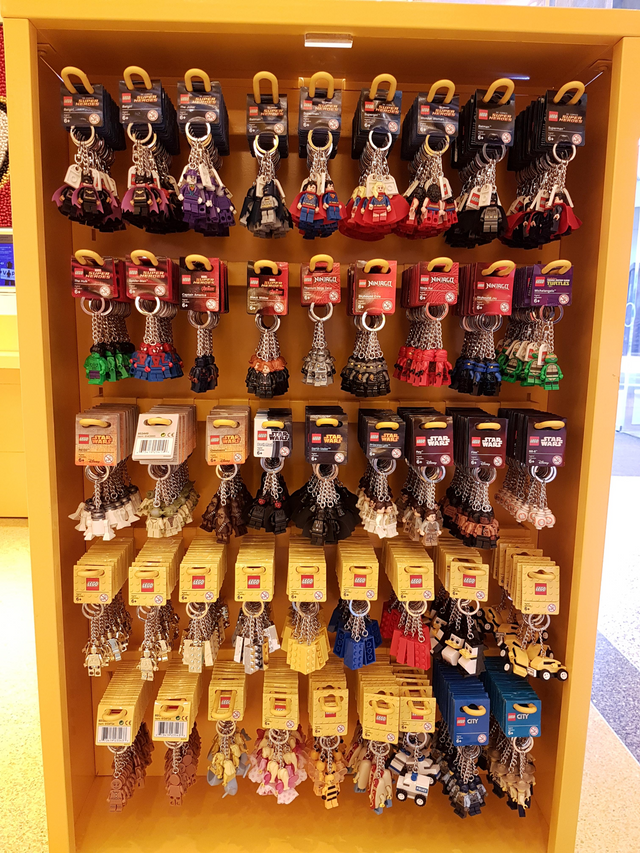 We went to check out some of the other shops, and I found this really nice looking cap!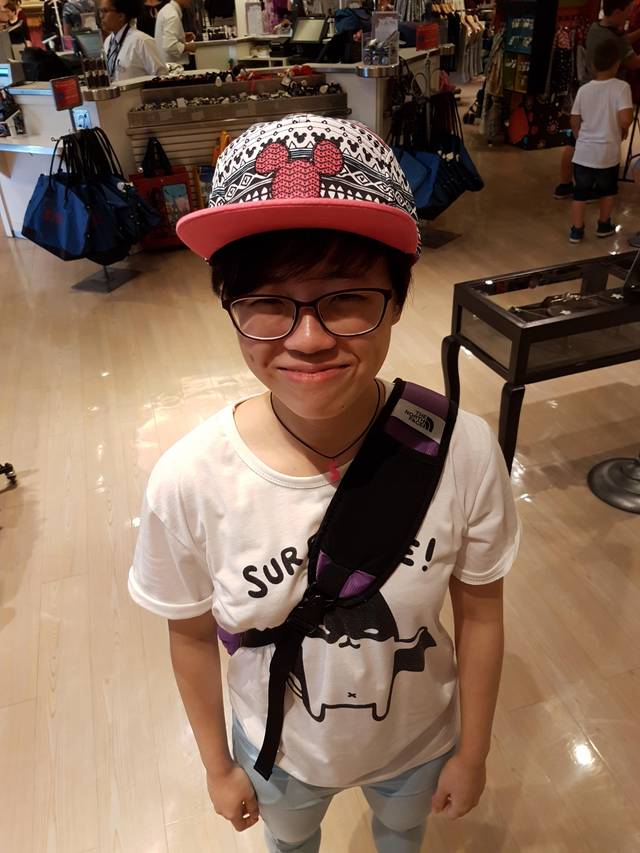 After that, we went back outside and walked around, and we saw this pond with duckies!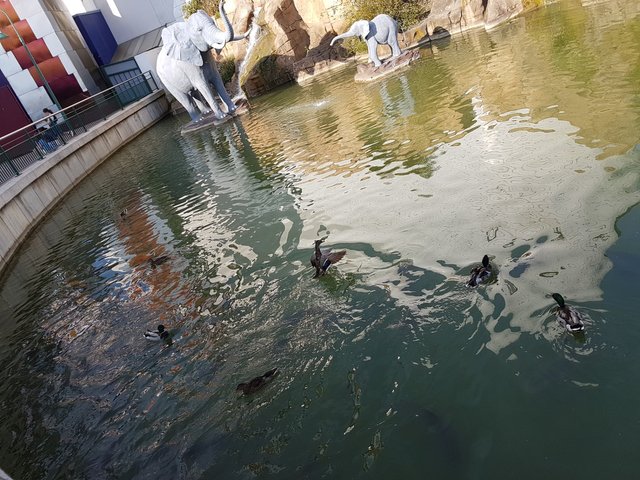 And soo many fish too!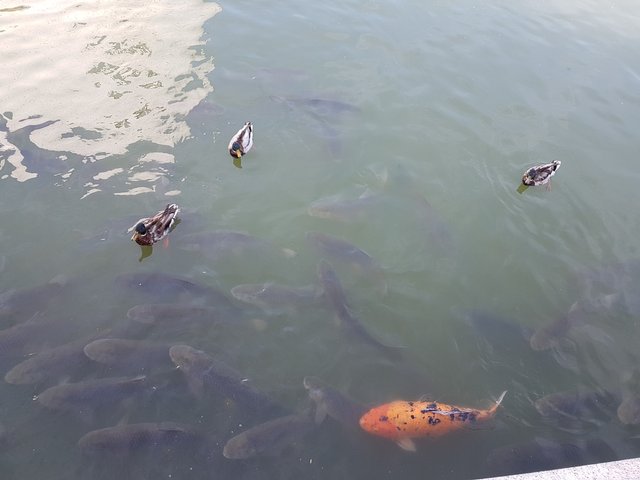 We also saw this interesting display; with Mickey, Minnie and Goofy as Star Wars characters! I like how Goofy is still wearing his Mickey Mouse boxers. XD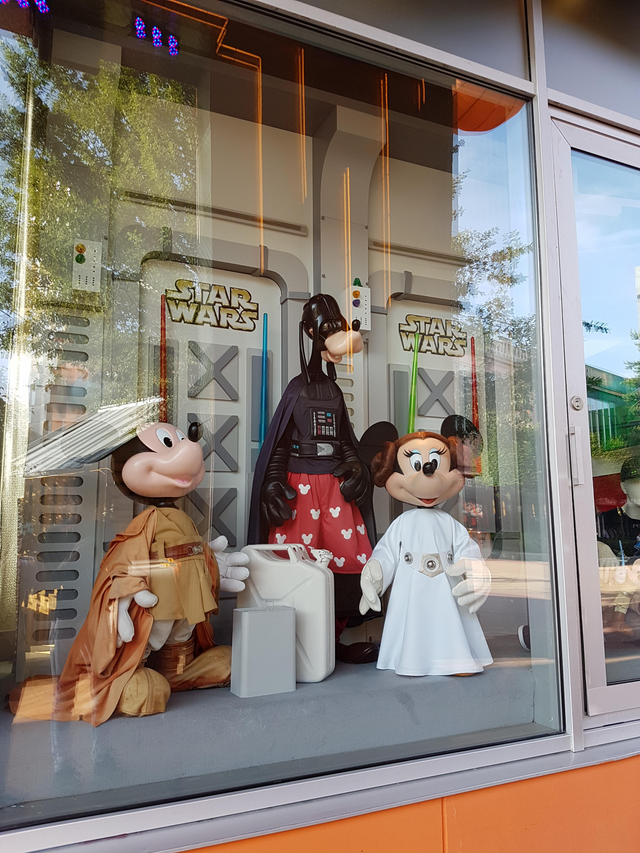 Into more shops!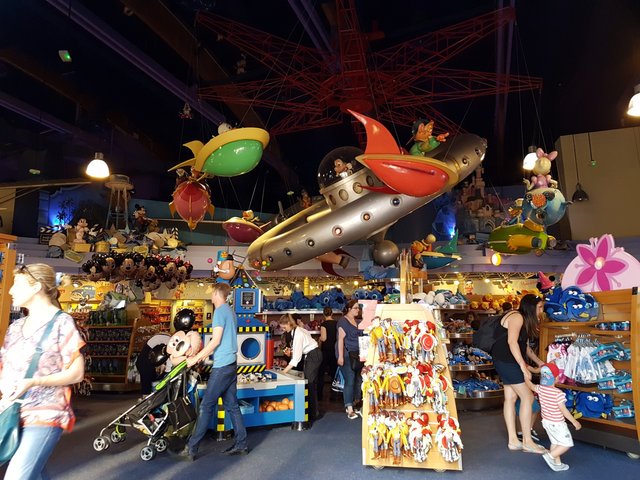 You know what that means! Silly hat photos!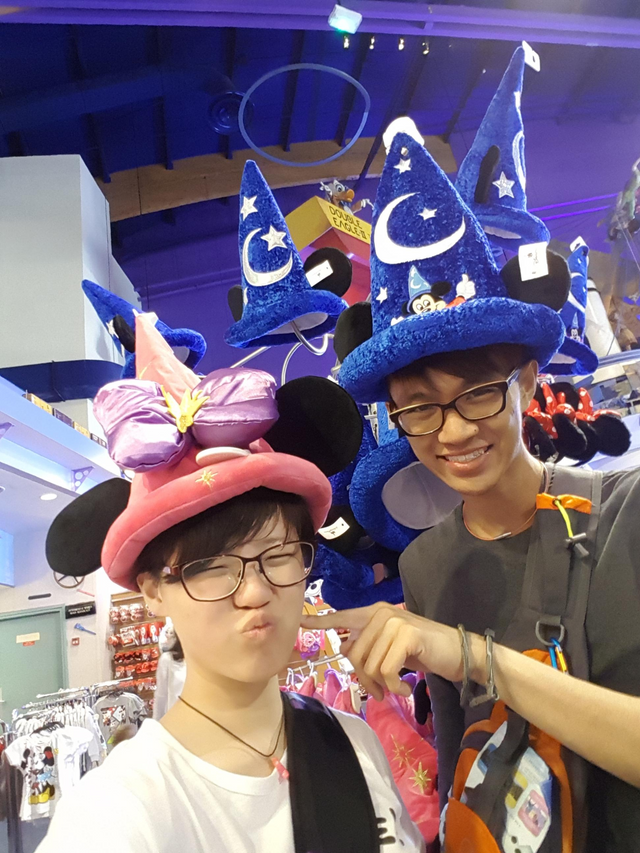 Seany as Captain America is too good not to share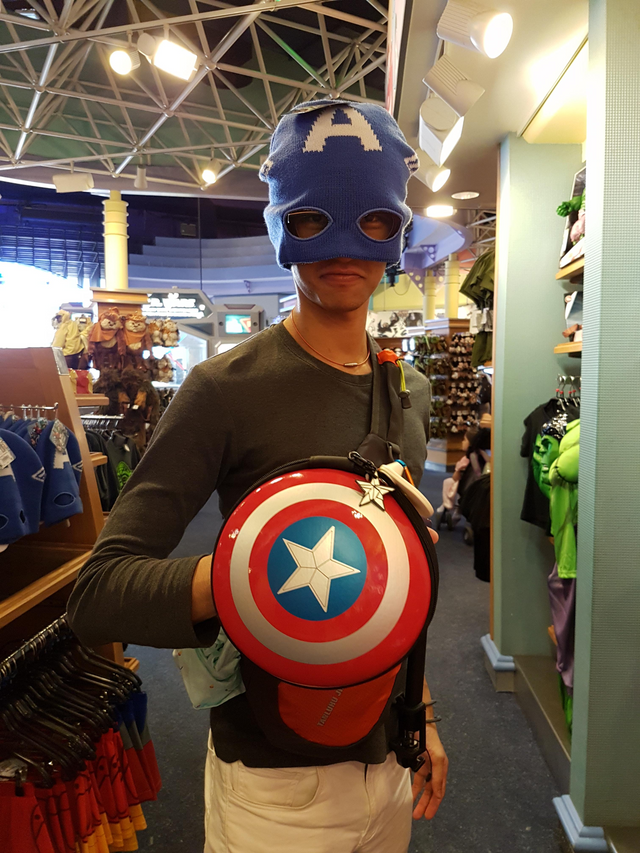 After that, we walked around outside some more, and took more photos. We were waiting to see if there was gonna be fireworks, but it was still so bright out even at 7:30 PM since it was summer, that we kinda doubt it was gonna happen.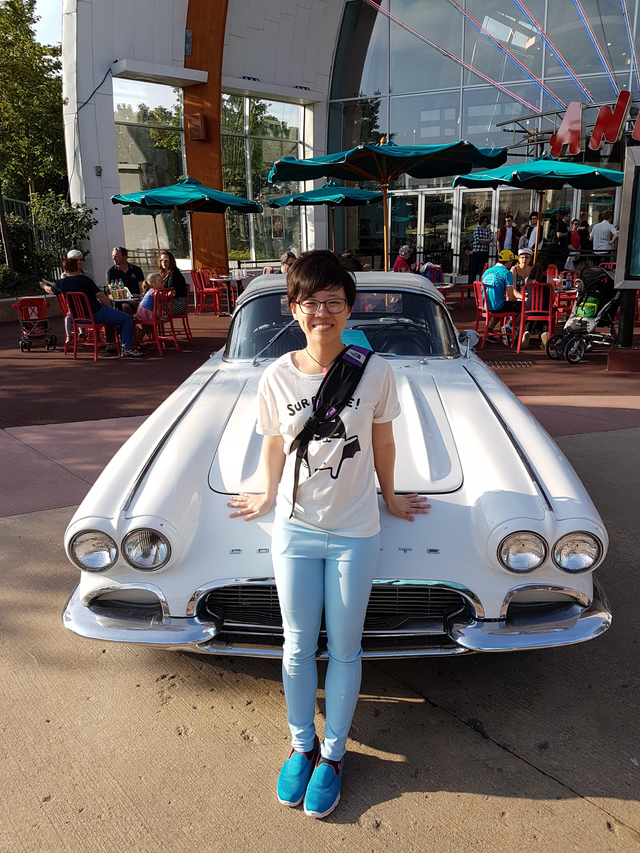 Eventually, we figured since the sun doesn't actually set until midnight, that they must not have the fireworks in the summer so we gave up, and took the train back.
On the way back from the station to our apartment, we stopped by this rotisserie that always gave off this amazing aroma every time we walked by. Since we hadn't eaten much the whole day, we bought 1 whole chicken to share for dinner.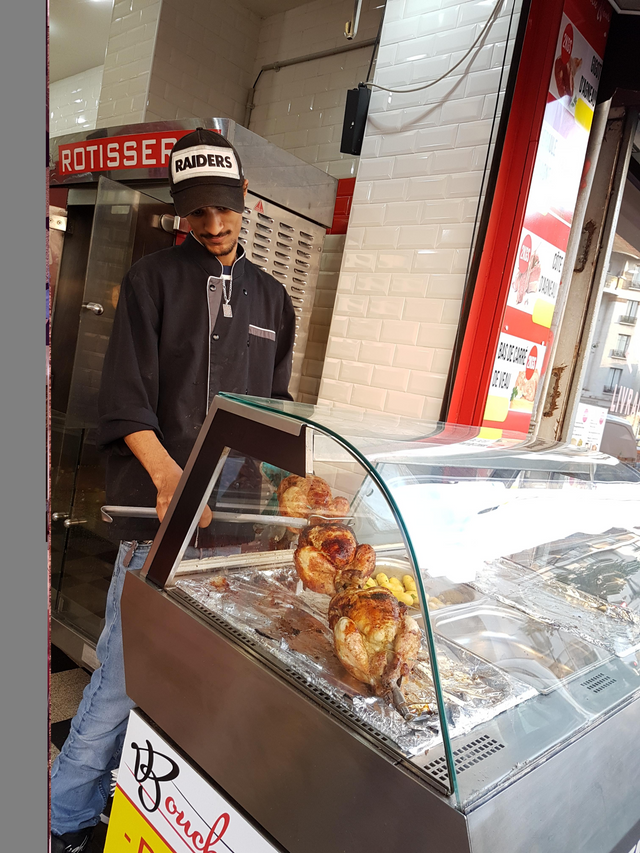 He wrapped it up and we were good to go! We even bought a baguette to eat with our canned soup (that we got from the supermarket), and had a delicious and filling dinner!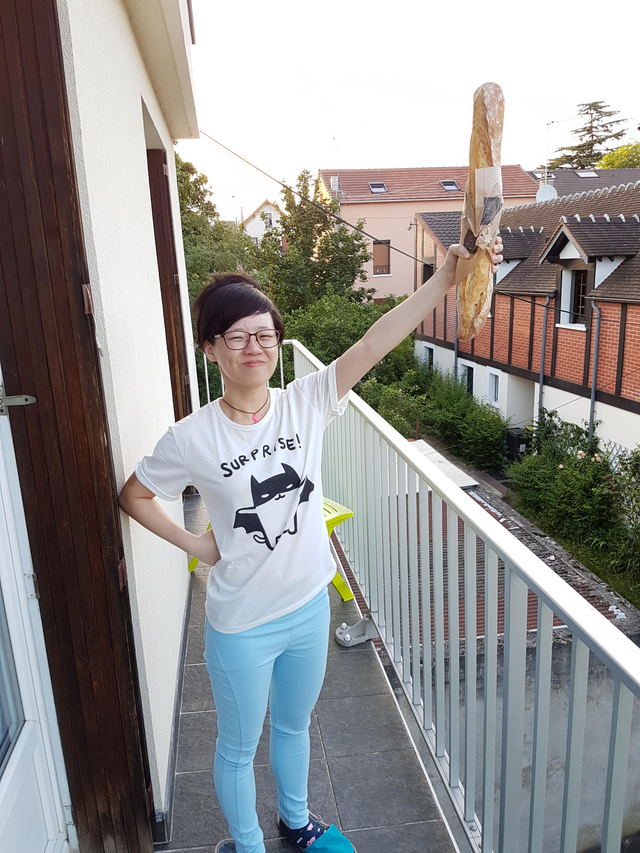 And with a last baguette brandishing photo, that's all for this Disneyland journey! Stay tuned next week where we explore more of Paris!
Thanks so much for reading!


To find out more about me, check out my intro post here!
---
View this post on TravelFeed for the best experience.
Check out my previous post in this series!
TacoCat's Travels #48 (Paris): Disney Thrills and Chills!