EuroVelo 6 - Romania, Macin-Turcoaia 19 km
Read this post on TravelFeed.io for the best experience
---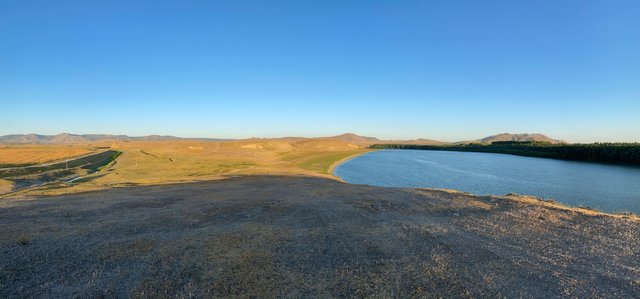 ---
Today I propose you to continue exploring the Danube dikes of the Tulcea county between Macin and Turcoaia which I believe have the potential to be part of the official
EuroVelo 6
route in the future. As I was telling you in the last post, there is an ongoing project from
Interreg
(Danube Transnational Programme)
called
EcoVeloTour
(Fostering enhanced ecotourism planning along the Eurovelo cycle route network in the Danube region) 
which facilitates the
development of sustainable tourism in the Danube region
along EuroVelo routes via enhanced, conscious and ecologically sound framework of tourism destination management and extending cyclist tourism, unfolding neighbouring regions beyond the EuroVelo route. As part of EcoVeloTour our local authorities put together a new strategy called 
"Bicycle tourism development strategy in Tulcea county"
which I think is good and has the potential to put our local region of Northern Dobrogea with its unique natural heritage on the European bike touring map if correctly implemented.
As I did all of EuroVelo 6 which is also called "the rivers route" I now have an overall image of the landscape and I just became aware now while writing this post that on the Atlantic side of this route, the velo tourist can see the Loire estuary landscape while on this side of the continent same tourist will discover the Danube deltaic landscape, not to mentions all the rivers in between (Rhine, Doubs, Saone, Loire).
Now let's discover together the dike between Macin and Turcoaia and see if it's suited to be added to the EuroVelo map in the future.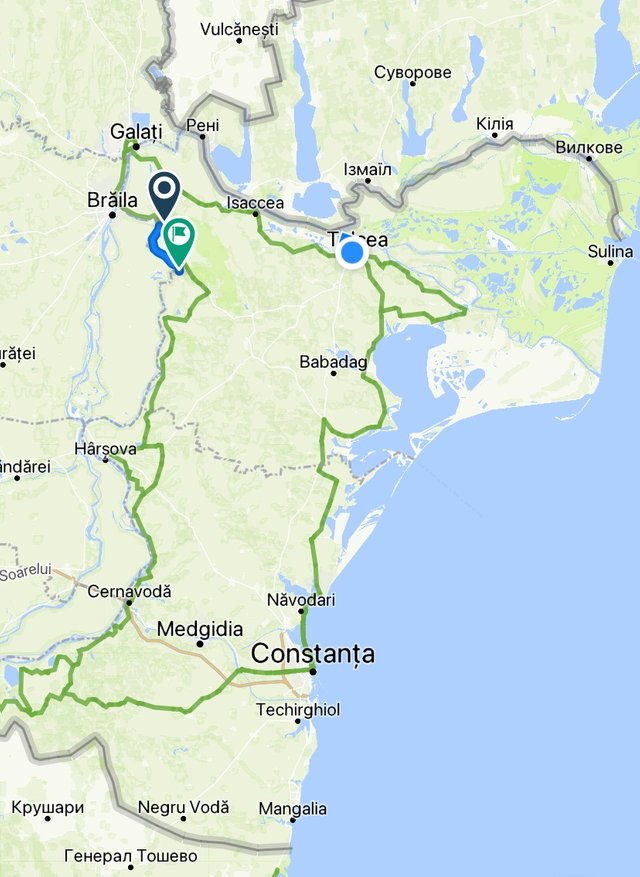 Macin - Turcoaia 19 km on dike, zoom out map
The first couple of km outside of Macin are on a parallel dirt road near the dike because the dike itself is apparently closed to any form of traffic.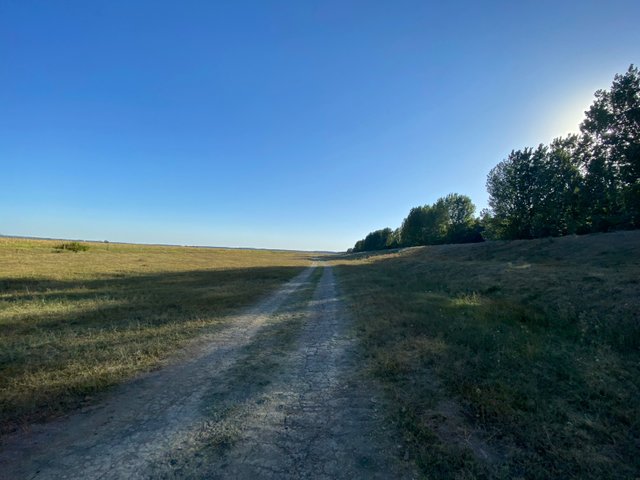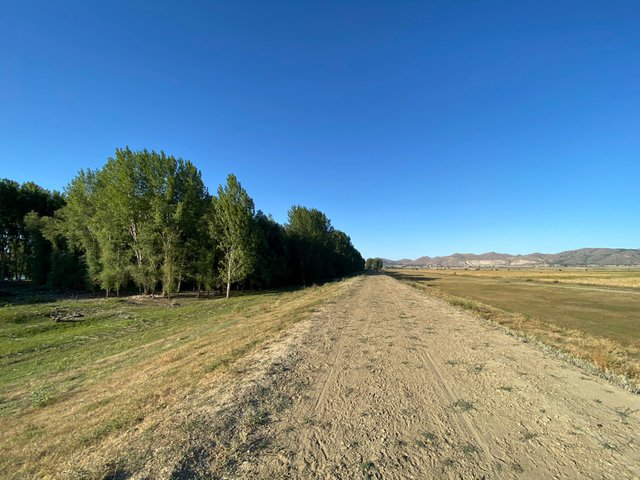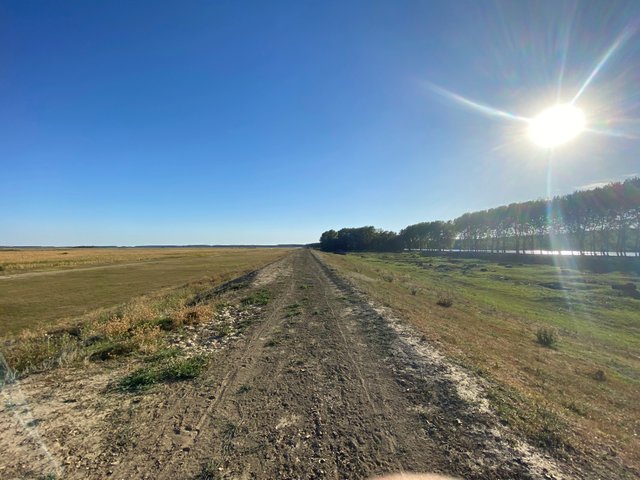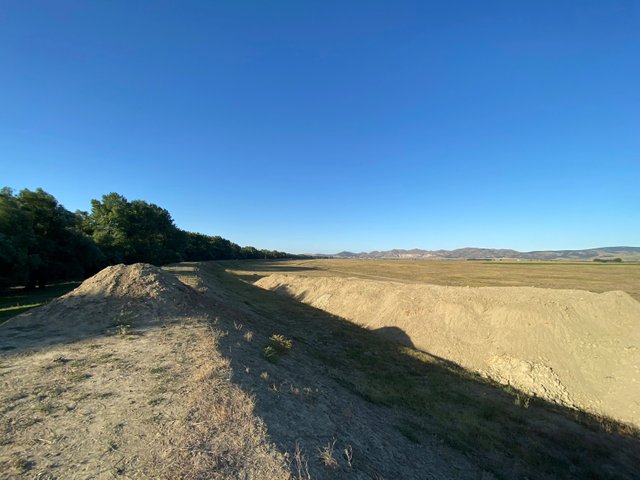 The dike upstream Macin is blocked and under some work apparently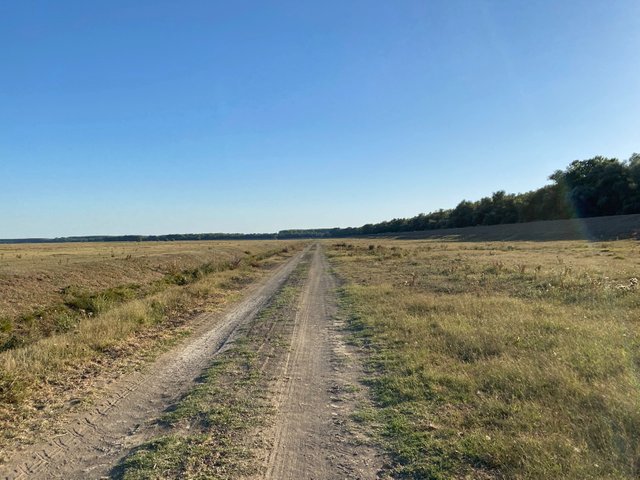 Here I found it possible to get on the dike which I did cause I like the view from up there.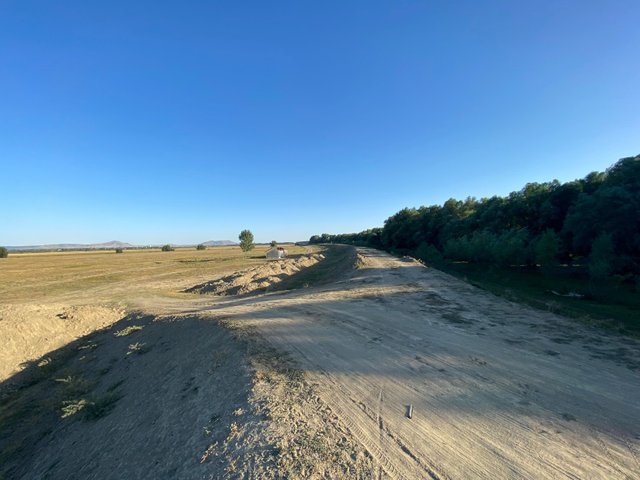 The problem with these unpaved dikes for bike touring is that because of the unconsolidated bare soil on top it feels like cycling in the sand which is very challenging, tiring and dangerous for tourists coming with the heavy loaded touring bikes.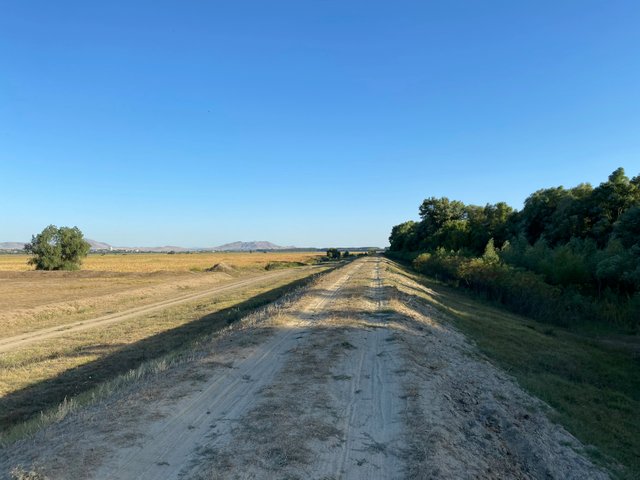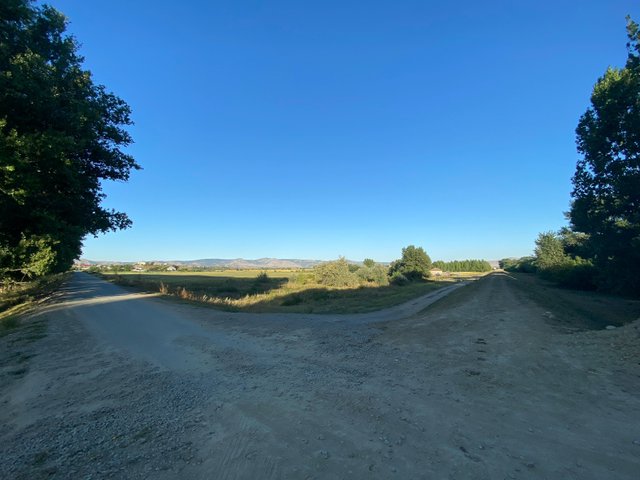 Wait, I see some asphalt! This is the road to Carcaliu village and I just continued straight on the dike to Turcoaia, not before having a quick peak at the river. This place can be a future camping location and a business for a fellow entrepreneur when the dike will be paved and the tourists will start coming. To be honest I would stay a night here enjoying the Danube view with a cold glass of wine in my hand from the local Macin wineries, not to mention having a delicious fish dinner to go along it. There will be opportunities along the EuroVelo route for the local communities but first the infrastructure needs to be developed by the government. Until then let's enjoy the present moment.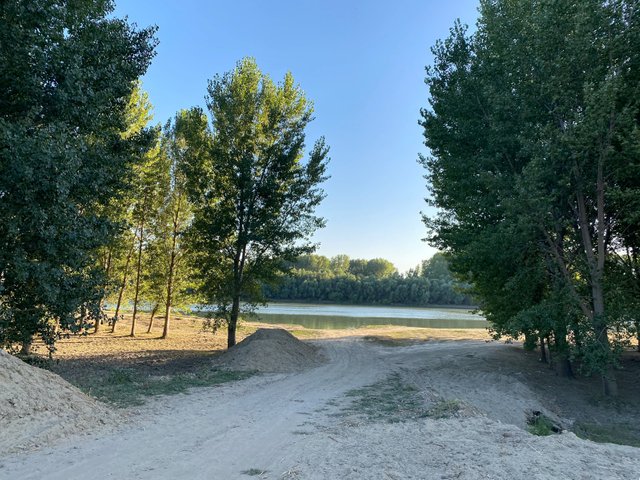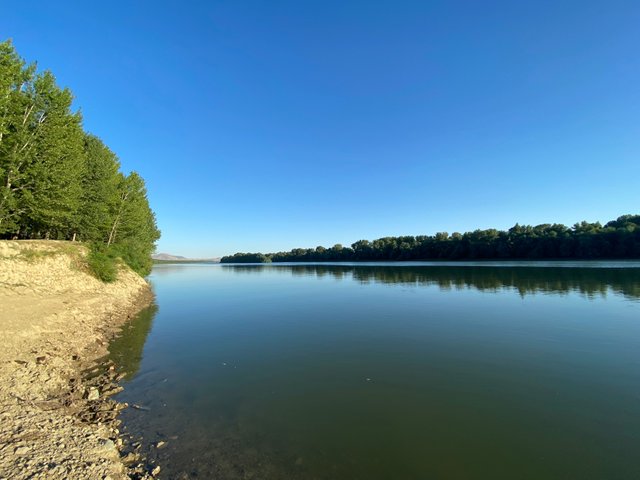 Beautiful, isn't it?
But wait there are more obstacles on the way to keep us entertained.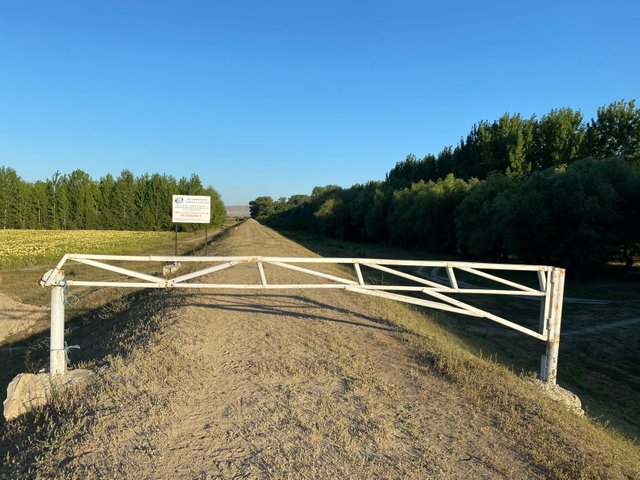 Not yet velo tourists! Come back in 2030?
A well maintained and paved dike can be a valuable asset and play a double role in the economy: flood protection and tourism.
EuroVelo 6 is the most popular bike touring route in Europe attracting about 700000 people in 2018 only on the Austrian stretch of the Danube Cycle Path, but few of those tourists reach to Romania, mainly because of our lack of bike infrastructure. Developing our bike infrastructure using these dikes along the Danube will be a new vector of growth for our tourism industry and will attract both the locals and international tourists alike looking for an active style tourism which is continuously growing and will accelerate even more when life will come back to normal after this pandemic ends.
Up 15.1 % compared to 2017 and rising
Let me show you some pictures from my 2009 trip along the Danube upstream Vienna to Passau just for comparison.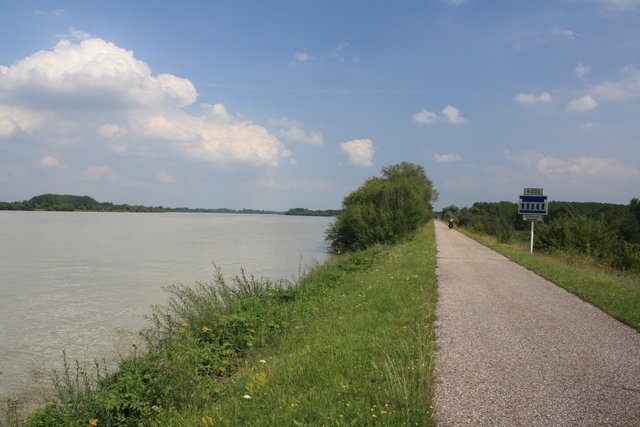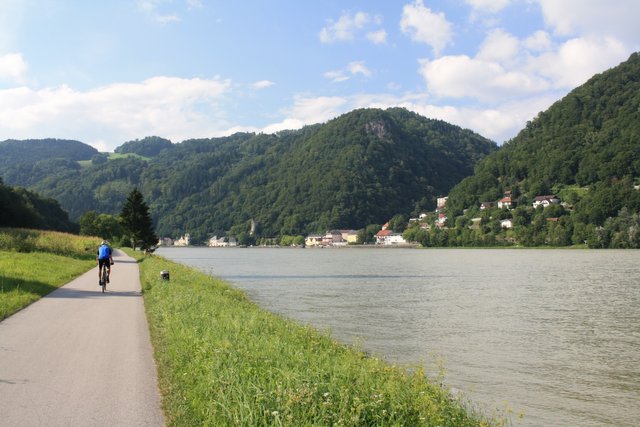 And downstream Vienna to Bratislava through the Danube-Auen National Park, one of the largest remaining floodplains of the Danube in Middle Europe, similar to the what we have here in the Tulcea county, home to the biggest wetland in Europe, the Danube Delta.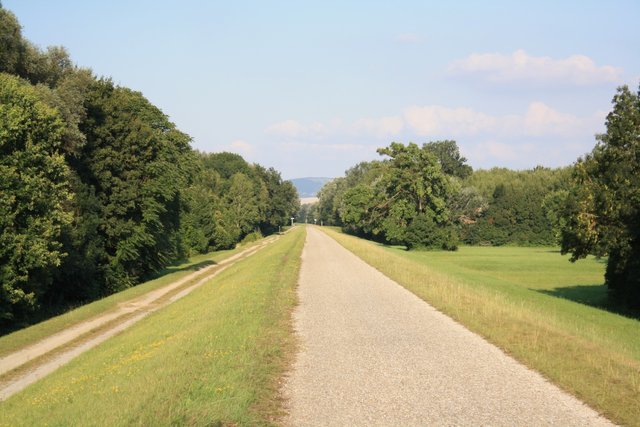 Austria 2009
Romania 2020...we can do more than this guys! Let's start with the first 10 km of bike lane built on a dike near a local city like Tulcea, Galati or Braila and observe what will happen. The community always welcomes infrastructure projects like this which directly increases their quality of life through sport. People will want to cycle, skate, run, walk and will ask for more. We have more than 150 km of dikes along the Danube only in Tulcea county (around 1200 km for the whole country). Let's use them!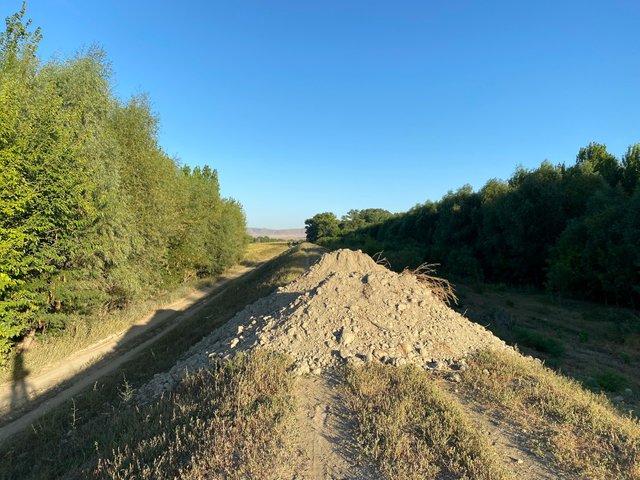 The Romanian way of blocking car traffic on the Danube dikes or may be it's just a giant molehill?
Well, unfortunately I can not recommend you to follow the dikes between Turcoaia and Macin while doing EV 6 as of yet (2020) but I strongly believe that eventually they will become part of EuroVelo 6 main route as I've seen in other countries, so you can enjoy safe traffic free cycling as per EuroVelo standards one day. Hope I'll still be around to write about it here, until then I'll add two more pictures from the other side of the continent in France (2012) for reference.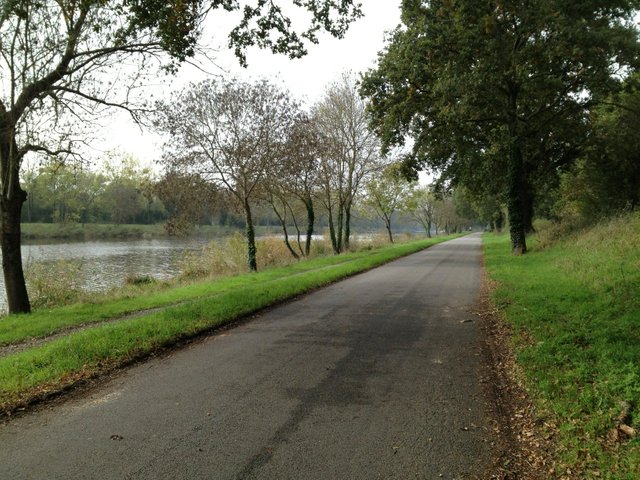 EuroVelo 6 route about 40 km upstream the Atlantic along the Canal de la Martiniere in the Loire-Atlantique region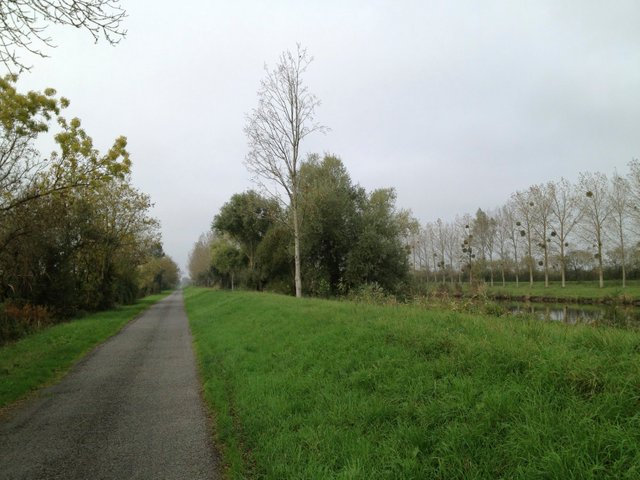 The french dikes look like this, most of them being used for bike tourism.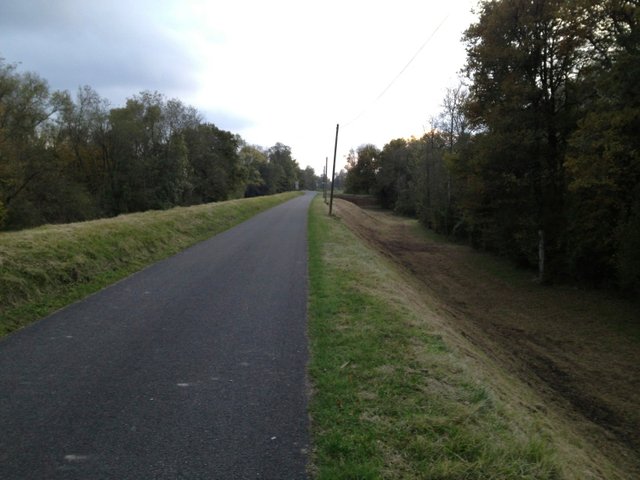 Downstream Beaugency dike along the Loire river in France (2012)
Now let's come back to our Romanian dusty dikes and enjoy the scenery on our way to Turcoaia on this beautiful summer evening.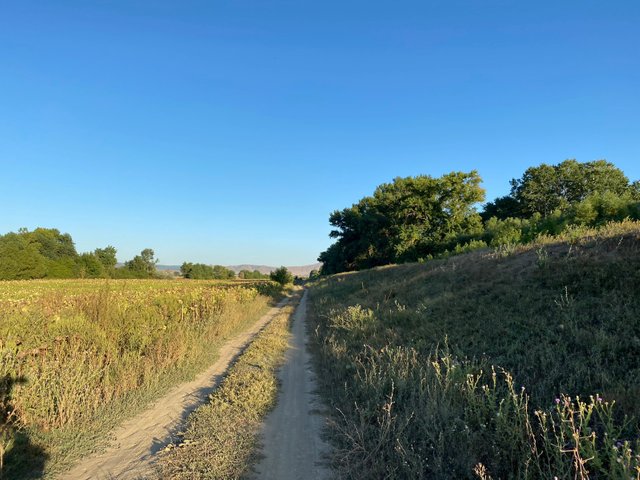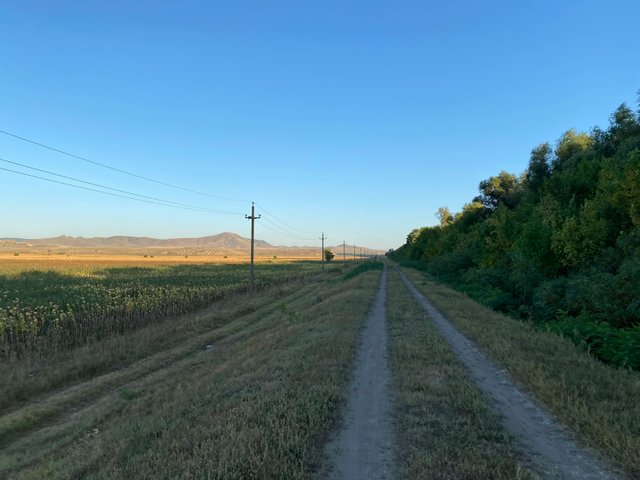 At least the grass is cut here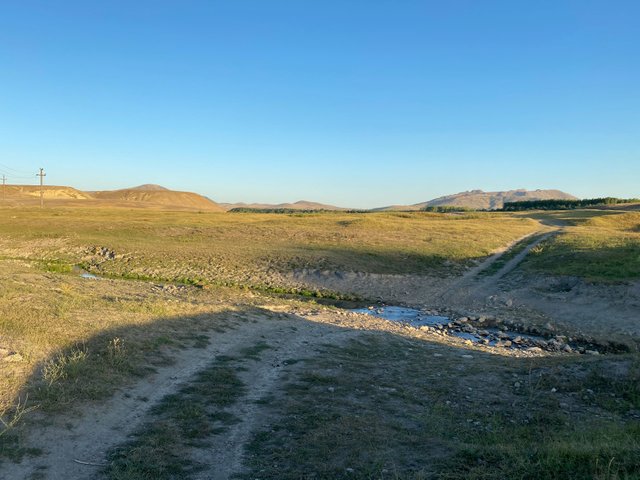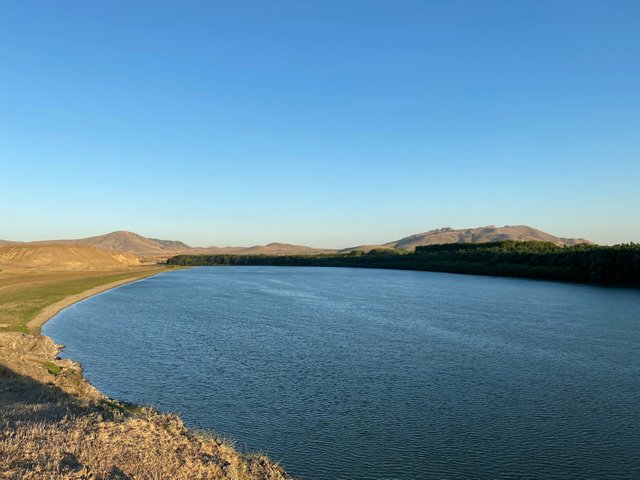 View of the Macin branch downstream Turcoaia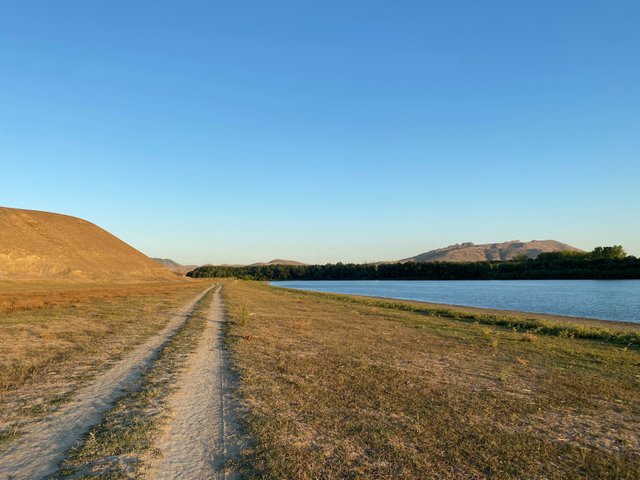 Just ride into the sunset...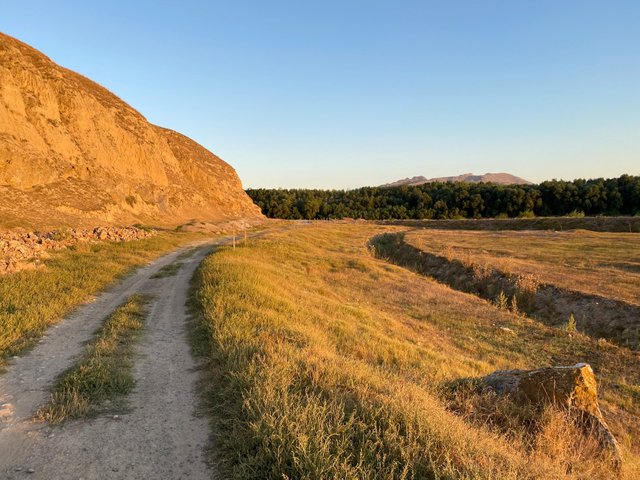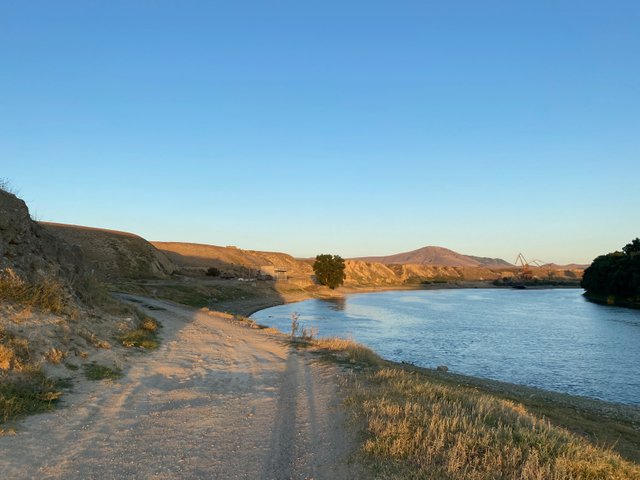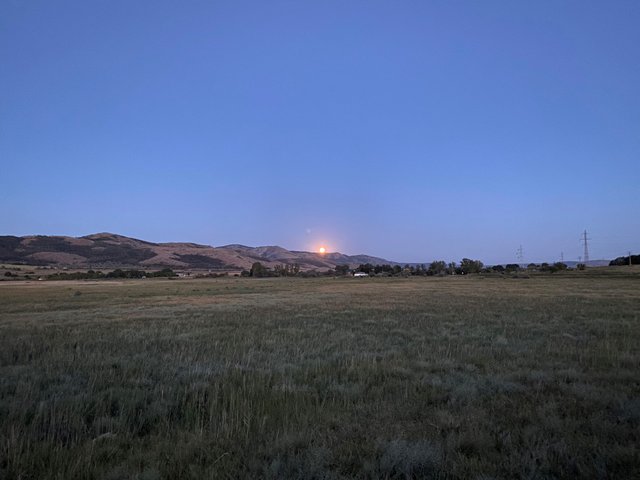 Full moon tonight
Finished the day watching a full moon rise over the hills, couldn't have asked for more.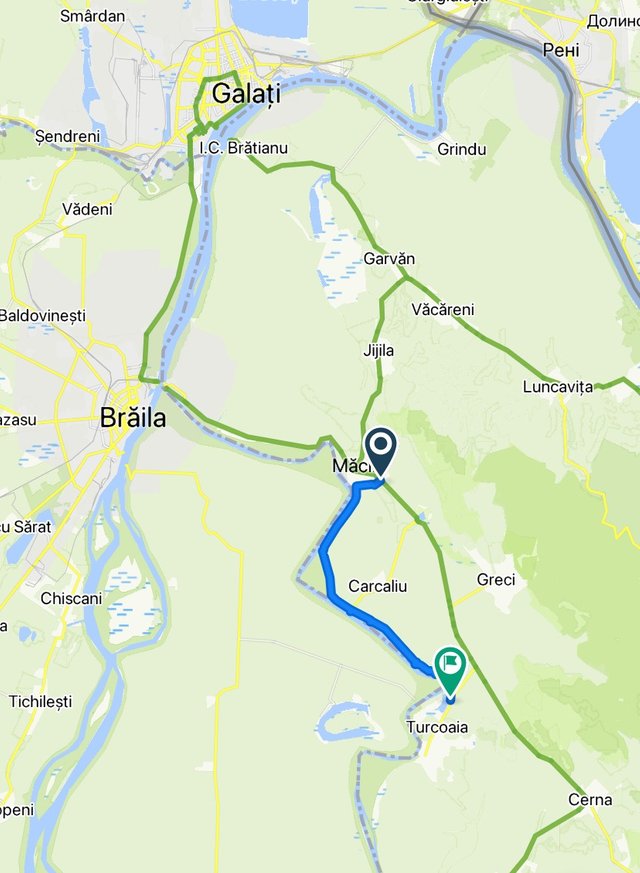 Macin - Turcoaia 19 km on dike, zoom out map
Until next time,
©Discover EuroVelo
---
All photos were taken with my iPhone 11.
EuroVelo, the European Cycle Route Network are registered marks of ECF asbl.
I have no affiliation with EuroVelo or other organisations mentioned here, I am just a tourist sharing his views and opinions.
---
View this post on TravelFeed for the best experience.