Trying to Get Creative Again — New Design and Plans
In spite of having had far more time at home in 2021, I have actually not been feeling the creative spark very often.
However, as the world starts "opening up" again, I am hoping to rekindle whatever has been lying dormant.
Here's a new design I worked on this week: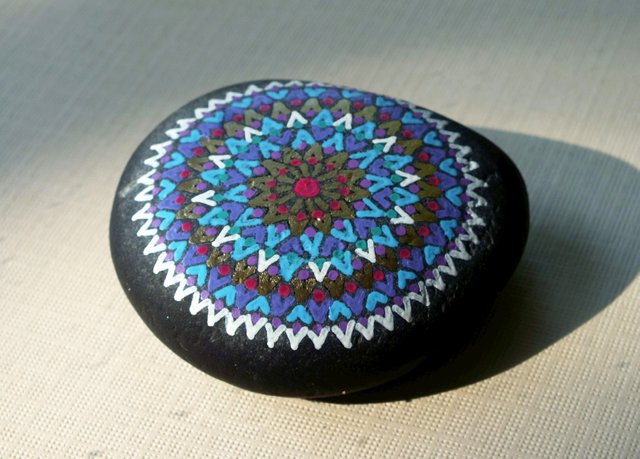 It still needs to have a final finish coat added, but all in all it turned out pretty well.
All my mandala stones are 100% free hand painted; I use no stencils, drawings or pre-planning. Whatever comes out comes out!
Here's a different perspective.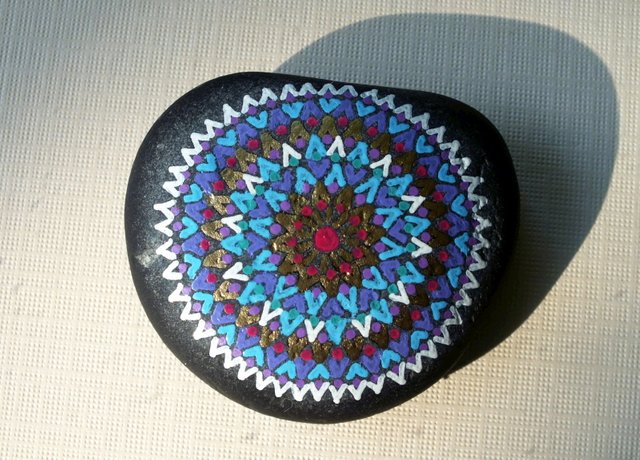 The stones offer not only attractive small works of detailed art, they are also a great meditation and relaxation exercise while I am making them.
Thanks for stopping by and having a look!
Thank you for supporting independent art!
Because I am trying to make some semblance of income — a living, even — I now add this footer to all my posts, in the hope that someone, somewhere, might decide to take a further look at my work, and perhaps consider supporting independent art.
My Alchemy Stones Patreon appeal, as little as US $1.00 makes a difference!
Alchemy Stones web site and blog
Of course, your upvote is also greatly appreciated, and it doesn't COST you anything!