[Announcement] Launching SIZ Exchange | Community Official Retail Exchange and Bank | 50% to @siz-official
Dear Fellows,
This is @cryptokraze, Founder of community Steem Infinity Zone (SIZ) with an important announcement to show my continuous support for SIZ community members. SIZ community is growing day by day and I am really thankful to all the active participants who are bringing their friends and family to Steem Ecosystem.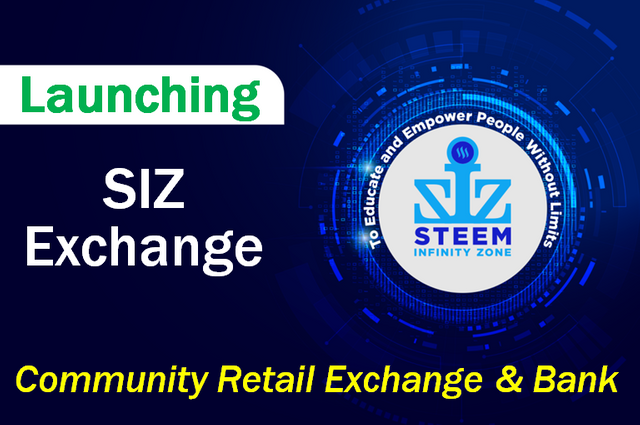 What is SIZ Exchange?

Why SIZ Exchange is Created?

How SIZ Exchange Will Work?

How You Can Support SIZ Exchange?
Quick Delegation to SIZ
50
100
200
300
400
500
1000
2000
3000
4000
5000
10000




Steem Infinity Zone Team
@cryptokraze | @arie.steem | @qasimwaqar | @vvarishayy


Publisher : @cryptokraze
Discords : FxKraze#2451
Telegram : @FxKraze
Twitter : https://twitter.com/fxkraze