Waiting for my Dinner!
If you keep cats — or you are a cat lover in general — I'm sure you're aware that one of the most important things in our lives is our food dish.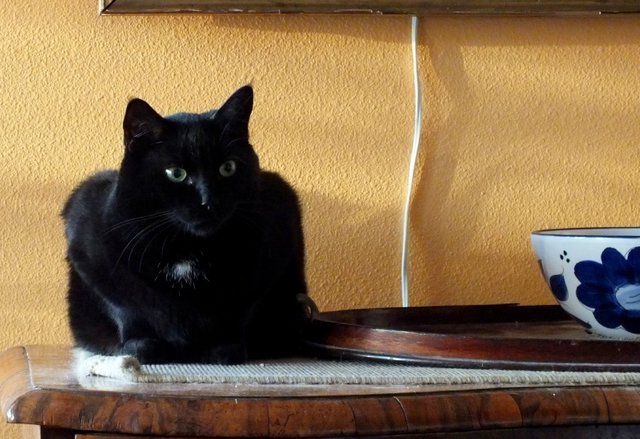 That big blue and white bowl? That's my dry kibble bowl. No, seriously. It's that big.
If you spend much time around cats, you probably also know that the situation gets "critical" if the usual level of food in the bowl drops by more than about 25-30%!
I mean, I could starve if that food level drops too low!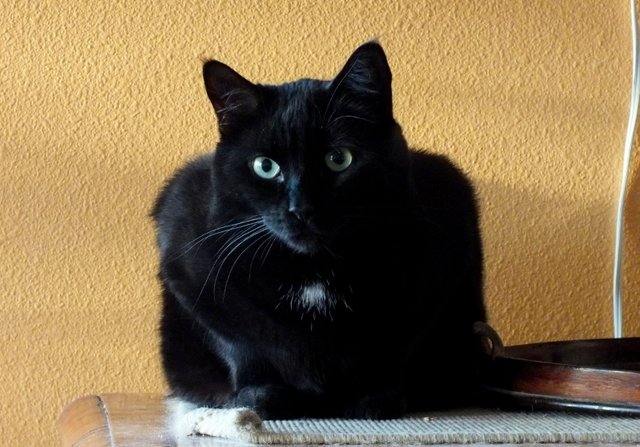 I make sure I always give my Hoomans "The Look" of they don't keep my food dish topped up appropriately!
You. Must. Pay. Attention. To. The. Cat's. Needs!
In general, Hoomans should just be well-read and well-versed in proper kitty etiquette!
Now, go have a marvelous day, filled with a suitable volume of cat hair!
=^..^=
April 22nd, 2021