STEEMIT ENGAGEMENT CHALLENGE SEASON 8 WEEK 3||My favorite children stories||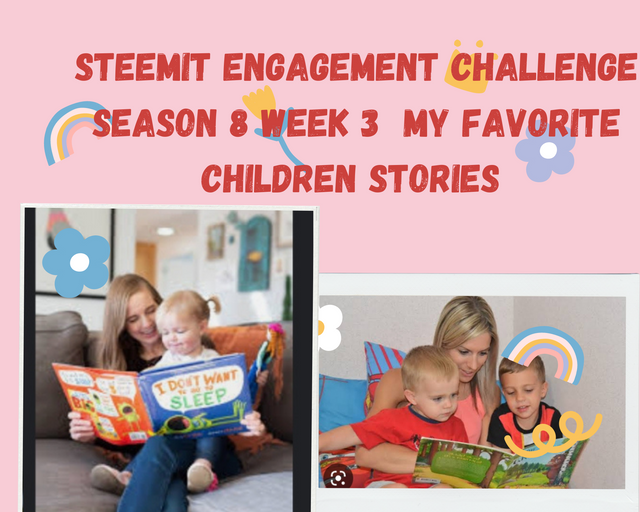 Edit by Canva app
---
---
P
I am @sualeha From Pakistan
It's pleasure for me here with my participation post in scouts and friends community in engagement challenge season 8 week three with very fantastic theme of this week about children stories,we all listen or read many stories in our life in our child hood time by our parents,grand parents,elder siblings .
---
when I became mother my place we're changed now I am telling or read stories book to my three kids ,I am a good stories teller my kids really enjoyed and listen my stories specially at bed time .I am always trying to share with my kids that type of stories sometimes in which they get lessons or taught new positive attitude towards life .
What is your favorite children story and why ?have children stories taught anything marked you or influence you in your life
---
Well I remembered many stories in my golden memories listen by My mother and my elder sister in my child hood time I was very found of princess stories , fairy tale so my mother told us story every day at bed time with my siblings .The most favorite story of my child hood time was Bundle of sticks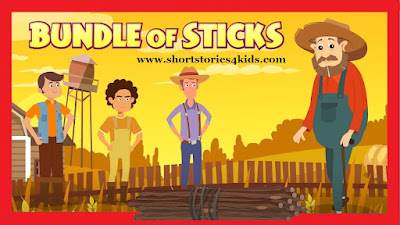 source
---
The beautiful story having moral of unity ,my mom told us story in very interesting style I never forgot the even single word ,the story of a rich farmer who lived in village,he was old and weak day by day he had three sons but they fighting all time never respect and understand each other . Farmer decided to give lesson so he told her three boys I gave you three sticks one by one and who one broken that I will give my whole money and property to him ,boys were happy and they all broke single stick very easily,then farmer gave him.bundle of sticks and again said who one broken that,all three were surprised because they knew that it's not easy task to broke many sticks a single person.They felt shamed and learn lesson from that incident if we united like bundle no one break us our family but if we disputed we leave single like one stick it has no strength any one easily broken it . The moral of the story is Unity is strength .This story we all siblings kept in our mind we are mash
Allah six siblings and always united and bound with love and care .
---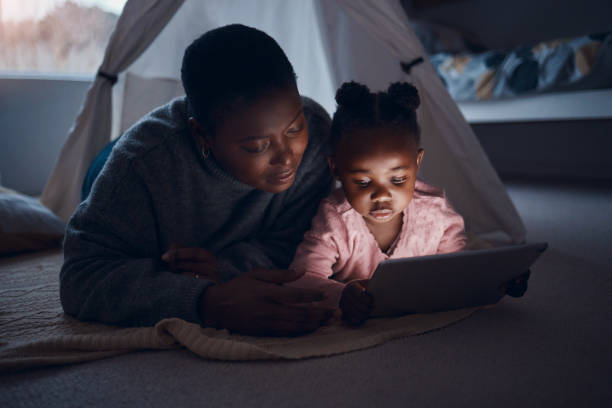 source
I remembered clearly many stories that all are influence on our life but the bundle of sticks story told by my mother very old and famous story may be you all also listed that story is my mom told me and my siblings and we all listen very interest and quite the basic moto behind the story was that my mom taught us makes strong bounding between our siblings and we remembered that till now still we love and care each others .
How many children stories do you remember reading?make a list enumerate them
---
I listen or read many stories in my child hood and most of them I remembered In which
Cinderella
Bundle of sticks
Slow and steady wins the race
Crocodile and monkey
Hen and gold egg
Farmer and wind mill
Grapes are sour
Lion and the mouse
If you have children or younger siblings,have you told them a children stories, which one and why ?
---
I have three kids two sons and one daughter they all liked to listen jungle/wild animals stories so for that I had jungle book stories comics in which many wild animals related stories about lion , monkey,tight , crocodile 🐊 and much more ,I am select these type of stories for kids who give information about that animal and they learned with in fun .
Have you created a children story tell us about it?
---
Well yes I love writing kids stories and I created many stories according to the kids demand but I love fantasy 🤩🤩,the magical world ,the fairy tales ,my daughter is big fan of my created stories,some time creating funny tale just for laughs but some time lesson base stories.I created a story about princes and prince my kid really liked and wanted to listen again and again .It's a fantasy base story in which princess had megic stick she made whole world in to chocolate baar everything become chocolate 🍫🍫 the very funny story made according to kids mood because it's not a true story but kids enjoyed when they listen .
---
I hope you like my post about my favorite children stories,the child hood time always remembered we all , being a parents try to taught her kids in fum time it's leaves deep impact on our whole life .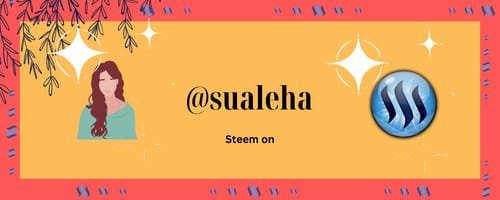 See you soon with new post , waiting for your valuable comment and feedback on my post,to finish I like to invite @naka05 ,@pelon53 ,@ashkhan to participate in wonderful contest.
warm regards