@mariannewest has an activity "5 Minute Freewrite",
day 823, the prompt "cannibals" ...
Welcome everyone to participate in this activity.
Thanks to @mariannewest for hosting this event.
and sponsorer @team-ccc.
cannibals legend
legend
On a desolate continent
Live a wild group of humans
Eat everything
When there is no food
Even people eat
They are brave
They are evil
But, They are the most powerful person between heaven and earth
High mortality
High hunger rate
High fatality rate
The combat power is also high
Legend is that the culture of cannibalism
This is an Invitation to join #ccc for Guaranteed 👍 Daily Income 💵 and Payout 💸 for Newbies (2.0) 🐟 🐜 🐛 in #ccc 👣 and Follow 👣 the Honor Code 🏅-the Creed (Conditions and Limits Inside)
with
the latest update <<< please click to read.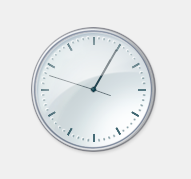 @mariannewest的活动为" 5分钟免费写",
823天,提示"食人族" ...
欢迎大家参加这项活动。
感谢 @mariannewest主持此活动。
和赞助者 @team-ccc。
食人族的传说
传说
在某个荒凉的大陆
生活着一群蛮荒的人类
什么都吃
当没有粮食的时候
连人都吃
他们勇猛
他们邪恶
却是天地之间最强大的人
死亡率高
饥饿率高
病死率高
战力也高
传说就是吃人所吃出来的文化
加入#ccc的邀请 Guaranteed 👍 Daily Income 💵 and Payout 💸 for Newbies (2.0) 🐟 🐜 🐛 in #ccc 👣 and Follow 👣 the Honor Code 🏅 - the Creed (Conditions and Limits Inside)
和
the latest update <<< 点击这里阅读。