Acacia beans and rice / 相思的豆飯
Acacia beans and rice
Every night
Looking at rice on the dining table
Let I think of it when I was young
When I was a kid
When I am called beans beans by our parents
Parents are not there
I have my own beans
Watching children eat beans and rice
Always advise them to eat more and less
Little peas are always partial
Like his own child
I don't know when
I can go back to my parents again
@mariannewest has a activity, it is "5 Minute Freewrite",
847 days, prompt is "beans and rice" ...
Everyone is welcome to join this event
Thanks to @mariannewest for hosting this event.
And sponsor @team-ccc.
This is an Invitation to join #ccc for Guaranteed 👍 Daily Income 💵 and Payout 💸 for Newbies (2.0) 🐟 🐜 🐛 in #ccc 👣 and Follow 👣 the Honor Code 🏅-the Creed (Conditions and Limits Inside)
with
the latest update <<< please click to read.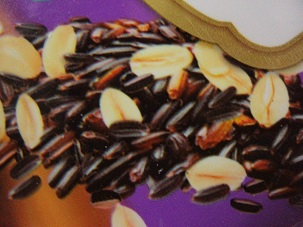 相思的豆飯
每到夜晚的時候
看著餐桌上的米飯
就會想到在自己還小的時候
當自己還是小孩子的時候
當自己被父母叫為豆豆的時候
父母不在身旁了
自己也有著自己的小豆丁了
看著孩子們吃著豆飯
總是勸著他們多吃菜少吃肉
小豆丁們總是偏食
就像自己的小時候
不知何時
自己才能再回去父母的身邊
@mariannewest有一个活动,它是" 5 Minute Freewrite",
847天,提示是"豆饭" ...
欢迎大家参加此活动
感谢 @mariannewest主持此活动。
并赞助 @team-ccc。
加入#ccc的邀请 Guaranteed 👍 Daily Income 💵 and Payout 💸 for Newbies (2.0) 🐟 🐜 🐛 in #ccc 👣 and Follow 👣 the Honor Code 🏅 - the Creed (Conditions and Limits Inside)
和
the latest update <<< 点击这里阅读。